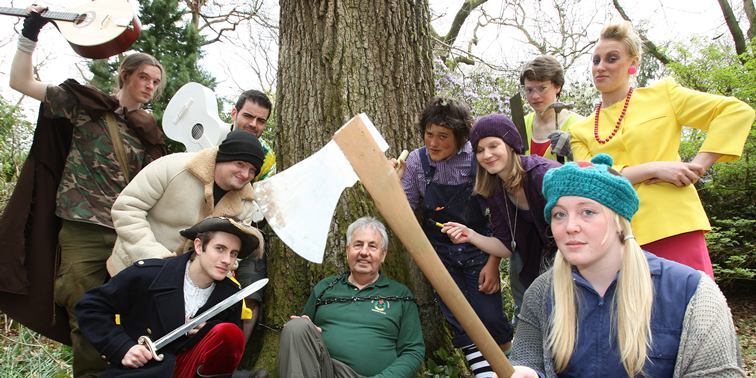 Perth Youth Theatre is promising free family fun as members perform a new "eco comedy" entitled The Tree.
Organised to coincide with Scottish Biodiversity Week, The Tree takes a light-hearted look at what would happen if there was only one tree left in the world.
Set on a fictional island, the performance opens as an artist is settling down to paint the last tree for the national gallery. of posterity.
Her peace and tranquility is broken by various dubious characters who want to chop the tree down.
With a couple of less than bloodthirsty pirates needing wood for a new ship and a greedy banker looking to sell the tree for a profit, the future looks bleak.
However, with a little bit of compromise and a pretty pathetic protest from a tree hugging environmentalist, things at last start to look up.
John Glancy directed the PYT Collective, senior and former members of Perth Youth Theatre, in the production.
"As a director I think the opportunity to develop a piece of theatre with a green message that conveys its meaning without becoming preachy or stuck up in its own agenda is very rare," he said.
"When I add as dynamic and talented a team as I have it makes the whole process great fun and I believe this comes across in the production.
"It has been a joy and I cannot wait to get it outdoors. Let's hope the Scottish weather is as enthusiastic as I am."
It is being backed by Scottish Natural Heritage, who gave a £5000 grant. The Tree can be seen at Larghan Park, Coupar Angus, at 2pm on Sunday.
On May 16 it will be performed on the North Inch and on May 22 at the Birnam Oak, both at 2pm. On May 23 there will be a noon start at the Loch Leven nature reserve and, on May 30, the final show will be at MacRosty Park, Crieff, at 2pm.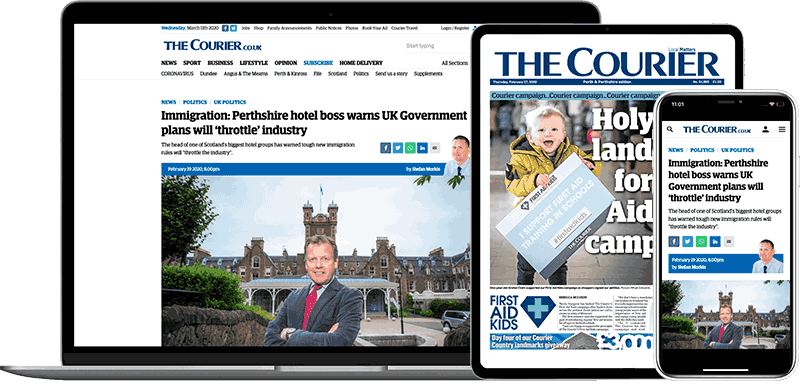 Help support quality local journalism … become a digital subscriber to The Courier
For as little as £5.99 a month you can access all of our content, including Premium articles.
Subscribe