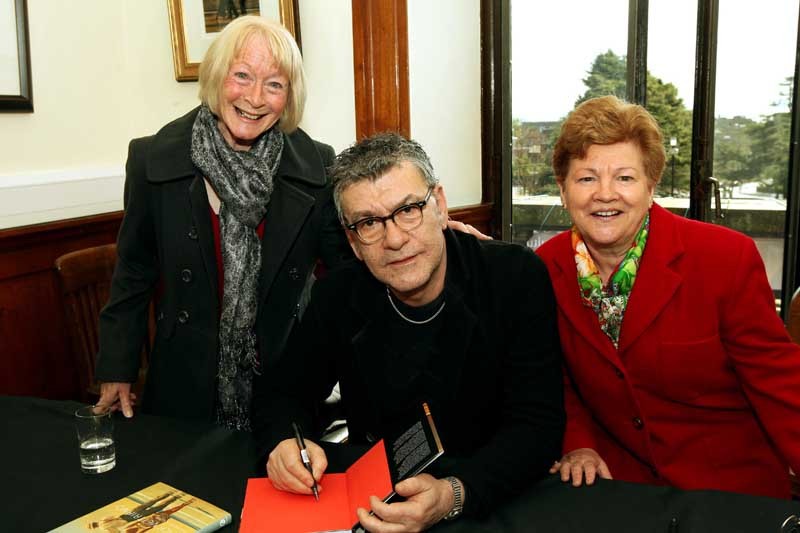 Crowds gathered at Kirkcaldy Museum and Art Gallery on Thursday to welcome the return of a local hero.
World-famous artist Jack Vettriano hosted a book signing at the gallery to celebrate the record-breaking exhibition of his latest collection at the venue.
Days of Wine and Roses received its world premiere at the gallery over Easter and will run until May 2.
There was a strong turnout from fans to meet the Methil-born painter, some of whom had viewed the collection a number of times since it first opened to the public at the end of March.
Elizabeth Wheeler, of Kinross, was one of those who had taken her place in the queue to meet Mr Vettriano. She said, "I love his paintings – they take you away to another place."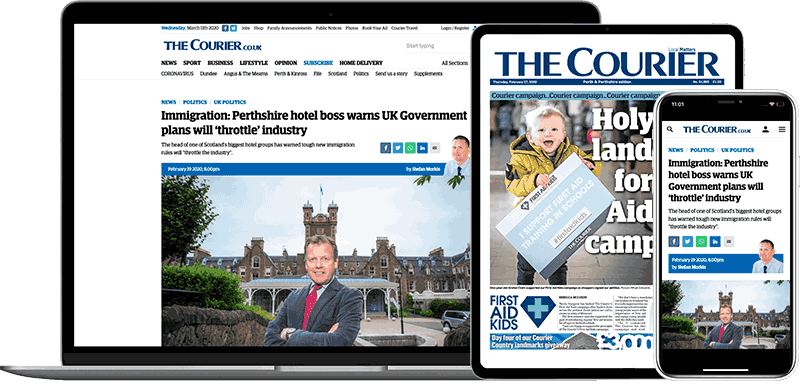 Help support quality local journalism … become a digital subscriber to The Courier
For as little as £5.99 a month you can access all of our content, including Premium articles.
Subscribe