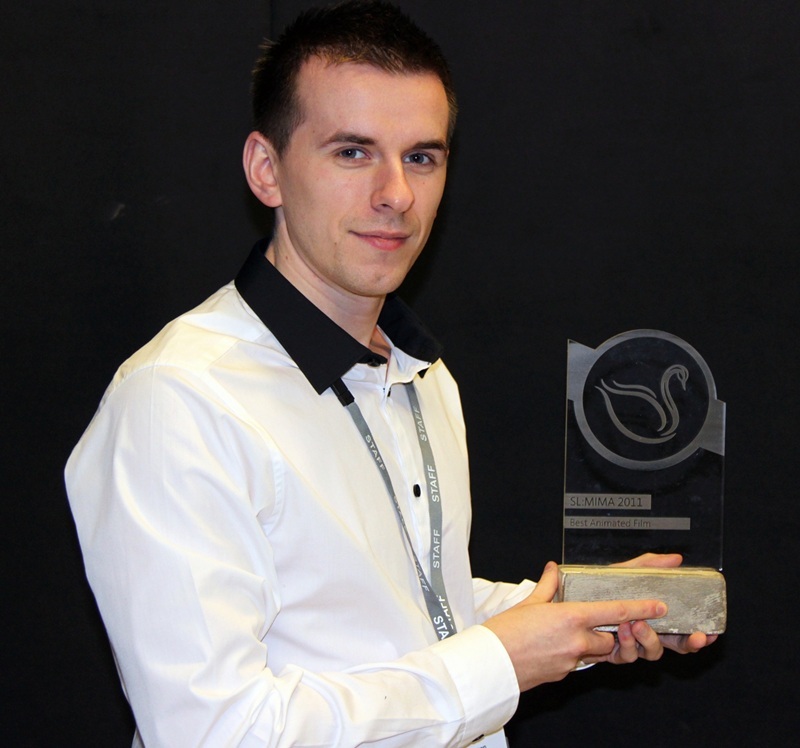 A lecturer at Fife's Adam Smith College has received his first taste of red-carpet glamour after picking up an international short film prize at an award ceremony in Germany.
Jonathan Mortimer won the award for best animated film at the Swan Lake: Moving Image & Music Awards for aspiring young musicians and film-makers from around the world.
Entitled 43, the award-winning short film, which is just under two minutes long, required three weeks of research, planning and animating to complete.
The inspiration for Jonathan's films comes from an unusual source his dreams which he develops into a comic book or animated sequence.
The film centres on a short story of a boy waking up late for school and running to class on the day of the Allies' atomic bombing of Hiroshima in 1945.
It portrays a story of innocence, which expresses the dropping of the first atomic bomb from a different perspective.
Dr Craig Thomson, principal of Adam Smith College, said he was extremely proud of Jonathan's success.
"He is a real inspiration to his students and his colleagues. The college has many talented staff and it was great to hear about this latest accolade for one of our lecturers.
"Jonathan is at the cutting edge of his industry and he transfers his experience and passion on to the students on our HND 3D computer animation course."
Jonathan now plans to enter his short film into other international animation award competitions.
He said, "There was a great deal of satisfaction not only on seeing my film on the big screen at the award ceremony, but of the emotional effect it had on the audience.
"At one key point in the viewing of my short animated film, the audience had a uniformed intake of air, followed by a stunned silence.
"I truly did not anticipate the emotional impact my film would have on the audience and it was a very humbling experience.
"It's great to let the students know about the awards ceremony and they seem to be inspired by my success. I would love them to achieve this recognition one day and would feel proud again knowing I have helped them succeed."Find out more and view the video at www.swan-lake-award.org