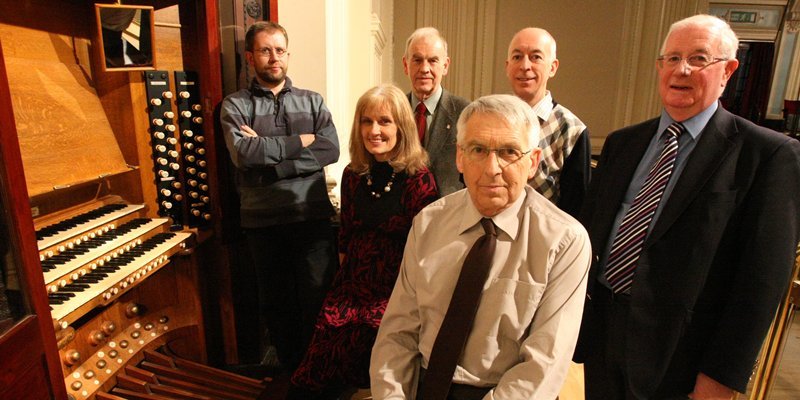 At the end of the month there will be a special event in the Caird Hall to raise much-needed funds for its concert organ, regarded as one of the finest in Scotland. Jennifer Cosgrove finds out more.
Since it was installed in 1923, the Caird Hall organ has attracted some of the world's best players to Dundee to sample its character and unique sound.
In a bid to preserve the instrument and also to raise its profile through performances and educational activities The Friends of the Caird Hall Organ (FOCHO) launched officially in March of last year and the group now has over 160 members.
So far, there has been a recital by American concert organist Carlo Curley and, more recently, a silent movie night, during which Nigel Ogden of BBC Radio 2 played an accompaniment to the 1925 film The Phantom of the Opera.
The next big event on the FOCHO calendar will be an 'Organathon' on Saturday, February 26, during which players will be sponsored by friends and family to perform 20-minute slots between the hours of 10am and 4pm.
FOCHO chair Jim McKellican, who has played the organ for almost 60 years, said, "The idea was just to let a lot of people play the organ. There's no set piece they have to do and it is open to all experience levels and grades.
"Each slot lasts for 20 minutes and there will virtually be non-stop music. At 73, I am the oldest player and Elisabeth Flett daughter of Dundee City Archivist Iain Flett is the youngest, aged 15. It is relatively easy to play for 20 minutes. I have been practising!"
Among those players signed up for the event are city organist Stuart Muir, St Andrews University organist Tim Wilkinson and Glenalmond College pupil Tiffany Vong, who has been awarded an organ scholarship to Oriel College, Oxford.
There will also be a duet by Peter Thornton and Pauline Robertson, a performance by Kevin Veal with local trumpeter Bill Boyle and FOCHO honorary president Gordon Stewart will end the event with a double slot.
The event is not ticketed and admission throughout the day is free for those who have sponsored someone. Others who wish to attend can do so by making a donation at the door.
In order to widen the scope of the event, and provide a little background information for visitors, FOCHO has also decided to delve into the history of the organ, which was designed by Dr Alfred Hollins (1865-1942), the famous blind organist of St George's Church, Edinburgh.
"What we decided to do was get organisations such as Guide Dogs for the Blind and the Dundee Blind and Partially Sighted Society involved, so there will be stalls and information," Jim added.The Friends of the Caird Hall Organathon takes place at the Caird Hall on Saturday, February 26, between 10am and 4pm. For more information visit www.cairdhall.co.uk/focho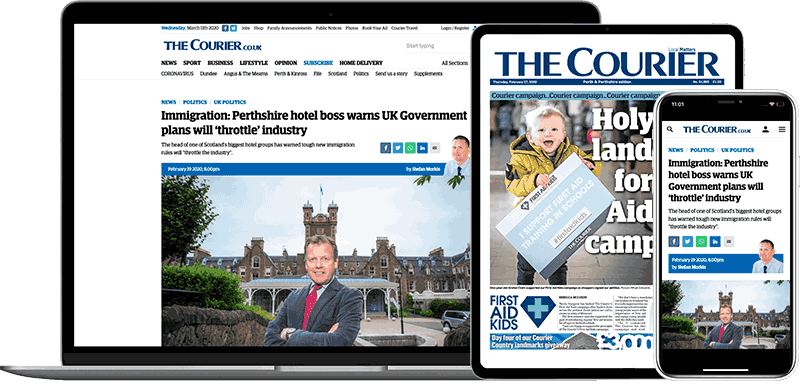 Help support quality local journalism … become a digital subscriber to The Courier
For as little as £5.99 a month you can access all of our content, including Premium articles.
Subscribe