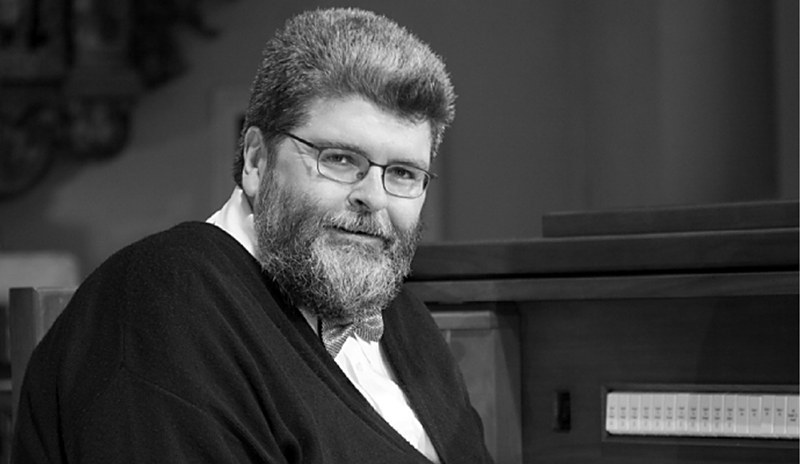 Organist extraordinaire Carlo Curley is returning to Dundee to give a recital in the Caird Hall, whose legendary instrument he helped to save in the early 1990s. Helen Brown spoke to him about his musical memories of the city and how much he is looking forward to revisiting what he calls "a king of instruments."
Larger than life and with a passion for what he does, Carlo Curley is a real force of nature.
His enthusiasm and knowledge of his subject are infectious and even if the last thing you ever wanted to do was listen to an organ recital, he is the man to change your mind and turn you into a fan.
Carlo, of course, has a special place in the hearts of Dundonian music lovers and fans of the city's heritage as the public face of the campaign, nearly 20 years ago, to save, refurbish and restore to its rightful place the wonderful instrument at the heart of the Caird Hall.
His programme for Tuesday evening in Dundee is eclectic, from an opening transcription of a Viennese song through Bach, Isolde's Liebestod from Wagner's Tristan und Isolde to Carlo's own arrangement of John Philip Sousa's famous march, The Liberty Bell.
Carlo said, "The Caird Hall organ is blessed with a hair-raising tuba stop which will really end the first half with a flourish! Then there's Mozart and a Toccata on the theme, America, from Bernstein's West Side Story. That's by a contemporary Swedish composer and always causes a great stir every time I play it."
Rather like Mr Curley himself, whose engaging personality and humorous delivery bring a new dimension to an instrument too often regarded as monumental and sombre.
He said, "This is a concert organ and a great one. There's as much repertoire for it as there is for piano and symphony orchestra and as varied.
"I am looking forward to it. I haven't been for a wee while and I'm chuffed to ribbons to have been asked back."
He recalls his role in the story of the Caird Hall organ with just as much fondness.
Carlo said, "I have many warm memories even though the early 90s, looking back from now to then, looks like another chapter in life.
"And the Caird Hall itself, of course, is such a wonderful hall with an amazing seating capacity and atmosphere."
He added, "The Barbican hall in London has a wonderful acoustic for orchestras which I enjoy but no organ. The Caird Hall organ would sound like the Second Coming in Panavision there, absolutely gorgeous!"
Also in the 90s, Carlo was instrumental in helping Melbourne City Council to preserve and enhance their major Town Hall pipe organ which is one of the largest in the southern hemisphere.
Carlo said, "They asked me, 'Is it worth saving?' and I said to the mayor, 'If you get rid of this, you should leave office in shame'!"
Carlo currently gives over 100 concerts and recitals each year from the Walt Disney Concert Hall in Los Angeles to major venues in Japan, where he is exceptionally popular. Classic FM recently gave a live broadcast of his concert from Westminster Abbey.
He was the first classical organist to give a solo recital at the White House and his recordings and DVDs are much in demand. But it is his live performances that are regarded as something special and that make him a leading exponent worldwide of organ music in all its forms.
Carlo said, "There is nothing quite like the feel and sound of playing good music on a really top-class instrument.
"Ivory keys and stops on old organs (not used nowadays, of course) have a tactile quality that plastic or bone substitute just cannot match."
Open and affable, Carlo is always happy to talk to people about his music and about himself, adding, "People do ask me if it's my real name. I just say I'm Pavarotti's brother, the Pavarotti of the organ!"
It certainly chimes with the view of a charismatic figure at the top of his profession, not only musically talented but also with an ability to communicate his love of that music and the instrument that creates it.
It's been his mission in life and one that he says will see him out. "I'll be doing this till I fall over. And I'll love every minute of it!"
With Carlo Curley at the helm, chances are his audiences will, too.
Carlo Curley is at the Caird Hall on Tuesday, June 1, at 7.30pm. Tickets are £10, £8 for Friends of the Caird Hall Organ and £3 students standby. For details call Dundee City Centre Box Office on 01382 434940.