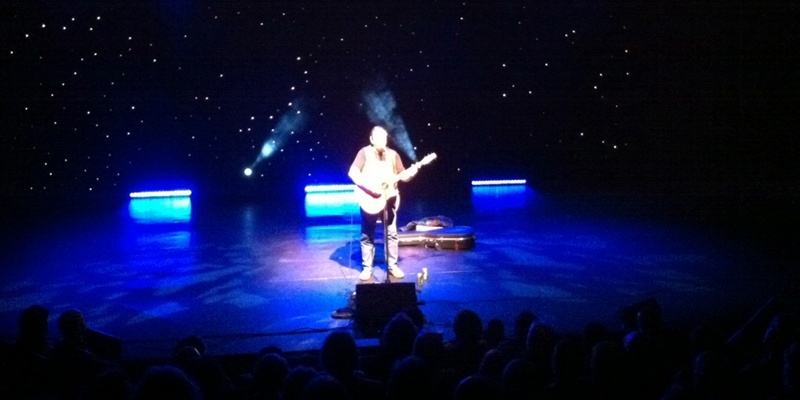 History and music were the subjects Dick Gaughan's teachers told him he could never handle.
This news, shared with the same mischievous grin we'll see at points throughout the evening, sparks a ripple of laughter among the Dundee Rep audience.
Because, as Friday proved, a Dick Gaughan concert is a musical journey through these islands' past, celebrating the great if not always greatly known people who have helped to inspire and shape this tough Leither.
It really should be no surprise that Gaughan has made his living in ways figures of authority told him were impossible. The spirit of the underdog has always been there.
The bankers, Rupert Murdoch, the golf-loving but windfarm-hating Donald Trump… they all become the topical subjects of powerful and timeless songs like Shipwreck — one Gaughan says he is depressed to observe seems even more relevant now than when it was written over 25 years ago.
"He cursed the sea that shares could not be bought in
"Cursed the wind that would not bow to gold
"He cursed the skies he could not hold to ransom
"And he cursed the waves his wealth could not control"
There are a few up at Menie Estate who would sing to that.
But while justice and equality are the dominant themes of the evening, this is much more than a political lecture set to music.
There is a memorable change of pace just before the interval as Gaughan takes to his chair for a series of beautiful instrumental pieces, leading off with the haunting Slievenamon. And there's humour too, including a hilarious denunciation of 'the hanging judge' Lord Braxfield.
History and music, Highland Scots and Irish, law and laughter, gentle and strong this was an evening made of many elements. It was a captivating mix.
Dick Gaughan is on tour throughout October and November, including dates in Dunfermline and St Andrews. See www.dickgaughan.co.uk for more information.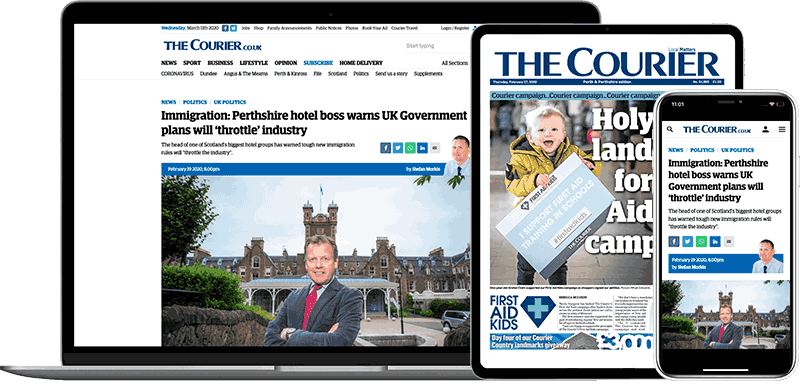 Help support quality local journalism … become a digital subscriber to The Courier
For as little as £5.99 a month you can access all of our content, including Premium articles.
Subscribe