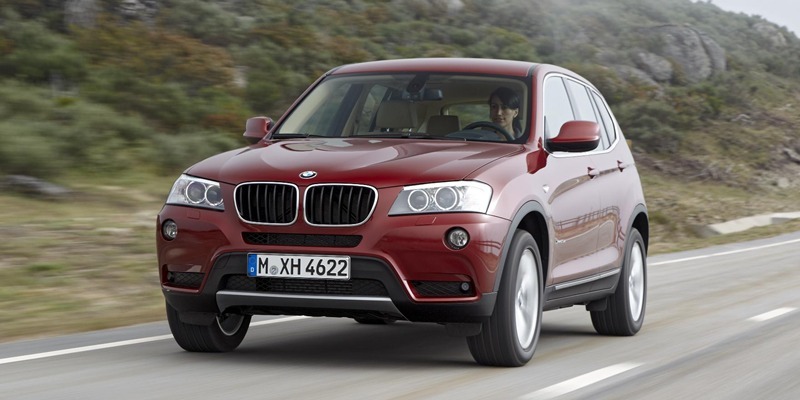 The old X3 was a rare case of BMW making a car that was unspectacular, so when John Clark BMW in Dundee loaned me the all-new version for the weekend, I was keen to see just how far the improvements went.
For a start, it's better looking. BMW have taken the sharp lines off the X3 and fixed the outgoing car's wonky proportions. Longer than the old car (and its big rival the Audi Q5) at 4648mm, it's the size of Hyundai's Santa Fe and new-kid-on-the-block, the Infiniti EX.
This translates into more head, leg and shoulder room inside, and with 550 litres of volume (or 1600 with the rear seats folded) it's a spacious family car.
BMW have also priced the new car more sensibly. At £30,490 for the six-speed manual version, it costs £115 less than the outgoing model but is much better equipped.
Nappa leather upholstery now comes as standard, as does two-zone air conditioning, BMW's excellent iDrive controller, colour display, and rear parking sensors.
Being a BMW, it is, of course, possible to spend almost endless amounts on optional extras highlights include panoramic sunroof, high end audio equipment including a hard disc system, xenon headlights, automatic tailgate operation and an advanced parking camera that offers a 360-degree view of the car but at least the standard model feels very well specced.
At present there's only one engine option, so it's just as well it's a goodie. A wonder of engineering, the 184hp 2.0 litre turbodiesel hauls the X3 from 0-62mph in a swift 8.5 seconds and will take it on to a top speed of 130mph.
Remarkably, it also breaks the 50mpg barrier returning 50.4mpg on the combined cycle and CO2 emissions are 149g/km, making it the lowest emission 4×4 in its class and meaning it'll cost a lowish £125 a year for road tax.
Other engines will be launched at a later date, but BMW expect the 2.0 diesel to account for 80% of sales.
The new X3 is the first BMW to come with stop-start fuel-saving technology across the range, meaning those who plump for the eight-speed automatic transmission (a £1500 option) get identical fuel economy and very slightly lower emissions than the manual.
Ride and handling are excellent, but those who want to fine-tune their X3's performance can opt for variable damper control, which offers a choice between Normal, Sport and Sport+ modes.
As opposed to the baby X1, which can be had in two or four-wheel drive, the X3 comes with four driven wheels as standard. The intelligent system can divert power to the front and rear axles, and even brake the inside rear wheel during cornering to improve agility and traction.
It's not designed to perform Herculean feats of off-roading, but I had it during a weekend of driving snow and the X3 handled everything from ankle-deep slush in Morrison's car park to a sheet ice farm track near Longforgan with sure-footed grace.
Even BMW don't get it right every time, and the old X3 was a car that didn't hit the spot. They've nailed it this time around, however. Bigger, better looking, roomier, nicer to drive, faster, more economical and better value for money, they've improved every single facet of the car.
I drive a lot of cars and while I enjoy the variety, there are very few that I would really like to own. This is one of them.
Price: £30,490.0-62mph: 8.5 seconds.Top speed: 130mph.Economy: 50.4mpg.CO2 emissions: 149g/km.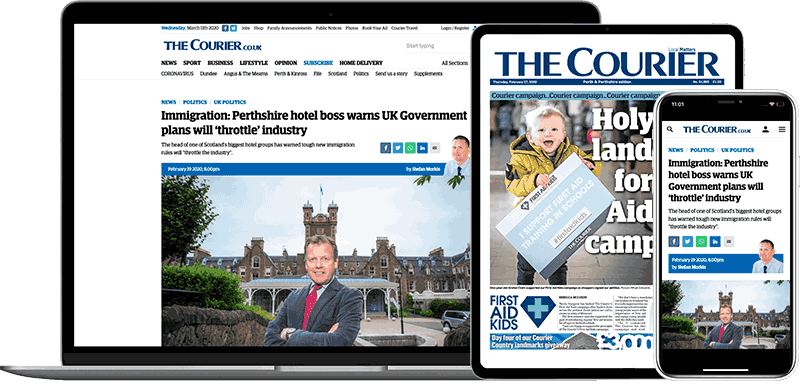 Help support quality local journalism … become a digital subscriber to The Courier
For as little as £5.99 a month you can access all of our content, including Premium articles.
Subscribe