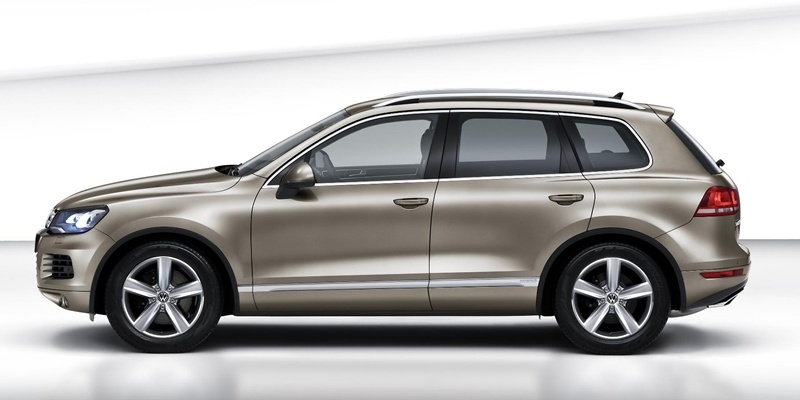 Normally when I test cars I try to drive them in a variety of conditions. I'll take them around town, cruising on motorways and along country roads. The VW Touareg got all this, and then some.
With The Courier being the Scottish media partner for Comic Relief, the big Volkswagen found itself pressed into duty ferrying me, our photographer Kris Miller, two people from Comic Relief and the biggest red nose suit you've ever seen across The Courier's territory.
The Touareg acquitted itself magnificently over the course of a 150-mile day that took us from the Beano's HQ in Dundee, to Dunfermline's East End Park, the Old Course in St Andrews, and the Guide Dog Centre in Forfar.
There's probably only a handful of other cars that would have been roomy enough for the job and comfortable enough that we were all still fresh at the end of the day.
This is the third-generation Touareg, which went on sale in October. It's lighter and more rigid than its predecessor and better looking, having received a range of styling tweaks.
I drove the 3.0 litre V6 TDI SE version, which is the second cheapest model in the range at a smidgeon over £40,000. It has 240hp under the bonnet the cheapest model in the range costs £38,935 and comes with a 204hp version of this engine.
There are other engine options a 340hp 4.2 litre V8 diesel and a V6 petrol/electric hybrid but they retail at over £57,000, which makes them almost preposterously expensive, especially when you consider how good the 'basic' diesel engine is.
It's refined, with plenty of low-down power and, thanks to the eight-speed automatic gearbox fitted as standard, it's an extremely quiet motorway cruiser.
Volkswagen have labelled it with their BlueMotion eco badge. This means it comes with stop-start technology, brake-energy capture, low rolling resistance tyres and so on. All this contributes to a combined fuel economy of 38.2mpg and CO2 emissions of 195g/km. Those are pretty good for such a big beast but it will still cost £425 to tax in its first year and £235 thereafter. It's not quite in Nissan Leaf territory.
Nevertheless, they're decent figures for a large four-wheel drive. And large it is. Unlike Audi's Q7 and Land Rover's Discovery 4, the Touareg doesn't come with seating for seven. But this means Volkswagen haven't had to compromise to fit those extra seats in, and there's acres of room for five people and all their luggage.
Standard equipment is fairly comprehensive, with leather upholstery, heated seats, climate control, automatic lights and wipers, sat nav, cruise control, and parking sensors. The car has an up-high driving position that makes you feel king of the road. The heating controls are all within easy reach and the touchscreen stereo and navigation system is one of the easiest I've used.
The car's suspension is terrific, soaking up the worst Scotland's winter-hit roads can throw at it and, for such a tall car, it handles pretty well, with good traction and minimum body roll.
The Touareg finds itself in a pretty tough market bracket, going up against BMW's X5, the Lexus RX450h, Audi Q7 and Land Rover Discovery. Some people might prefer these more 'exclusive' marques but if you're judging purely on quality and performance, the Volkswagen can cut it with the best of them.
Price: around £40,195.0-62mph: 7.8sec.Top speed: 135mph. Economy: 38.2mpg. CO2 emissions: 195g/km.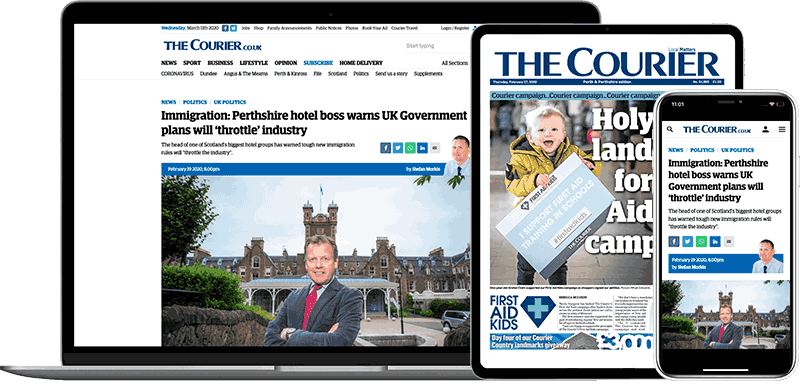 Help support quality local journalism … become a digital subscriber to The Courier
For as little as £5.99 a month you can access all of our content, including Premium articles.
Subscribe