McLaren has released a teaser image of a new 'Longtail' model, which will become the fifth in the line stretching back to 1997.
Believed to be the 600LT Spider, the preview picture shows the rear section of the car — with top-exit exhausts, as seen on the 600LT Coupe, clearly visible.
If so, expect this machine to take the roof off the 592bhp sports car and see a limited time production window of 12 months. It would become the second 'Longtail' Spider, with the 675LT — a more hardcore version of the 650S — receiving a drop-top variant in 2016 that was limited to just 500 examples.
The Longtail moniker first graced a McLaren in 1997, with the F1 GTR 'Longtail'. Just 28 examples of this car were built to allow the F1 to keep up with the competition at the 24 Hours of Le Mans endurance race.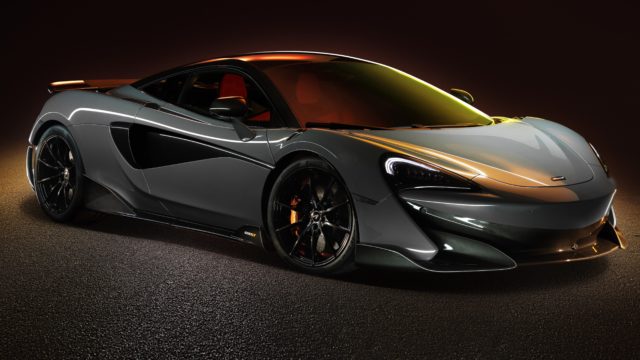 This new machine will be revealed in full online on January 16 and will be the latest model to come as part of McLaren's Track25 business plan announced in 2018, which projected 18 new models or variants of those existing and upcoming by 2025.
If it is a 600LT Spider, it would be the second drop-top model in as many months to be revealed by the Woking-based firm — which revealed the 720S Spider in early December. That particular car is said to be as fast as its coupe sibling, and will come to market in March.