While the video department has mourned the loss of its Volkswagen Transporter long termer, and, while we wait for its replacement due imminently, I was asked about a suitable temporary replacement from our long-term fleet.
The specifications for what I needed were pretty simple. Space is the biggest factor. As video projects get more and more complex, the more peli cases we seem to be accumulating. After roominess, we look for ride comfort, fuel economy and then finally aesthetics and luxury items – those bits of kit that aren't essential, but just make your day that little bit more bearable.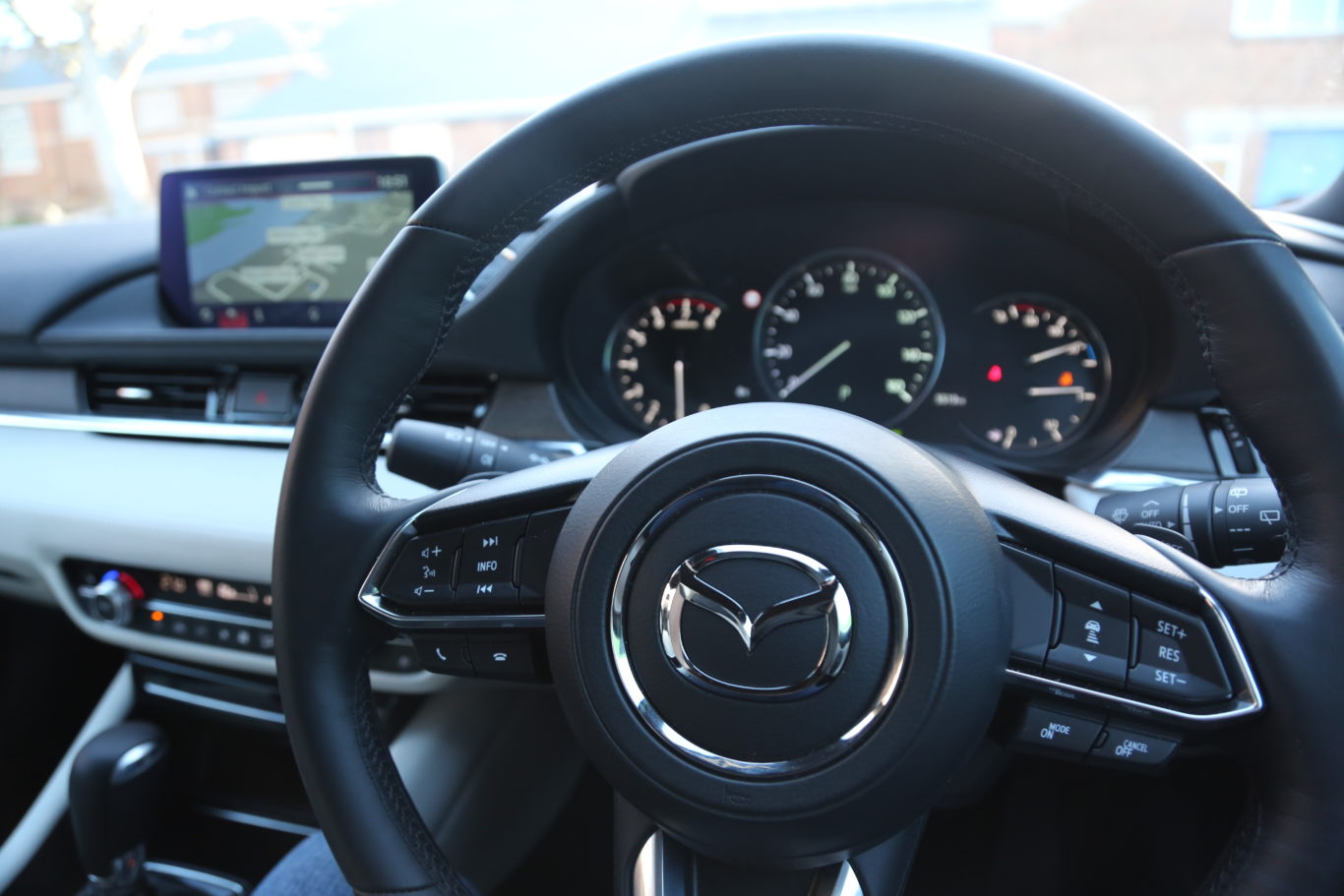 Looking around the office car park, there were a few options, mainly of the crossover variety, in fact the only other estate, a Kia Ceed Sportswagon, was just a little too small for our needs. That left the Mazda 6, and it was far from being a 'make do' choice.
Now, I'm no stranger to estates, I've ran cars like the Ford Mondeo estate and more recently the Subaru Outback as long-termers, so I know already that the Mazda 6 would tick most of the boxes. As estate cars go, it's definitely one of the better-looking offerings.

 Inside, the premium finish from the outside is echoed in the cabin, with lots of soft touch materials and state-of-the-art technology. There's enough tech in here to keep most gadget-geeks more than entertained.
Then there's the space and with the rear seats upright, the 6 offers 506 litres, which can be extended to 1,648 litres by folding down the split fold rear seats. It's certainly not the biggest in its class, but it is larger than the likes of the Ford Mondeo estate.
For us, that's enough room to put half a dozen mid-sized peli cases in the boot with the cover over, and just a couple of small bags put on the back seat. So far then, it's more than up to the task.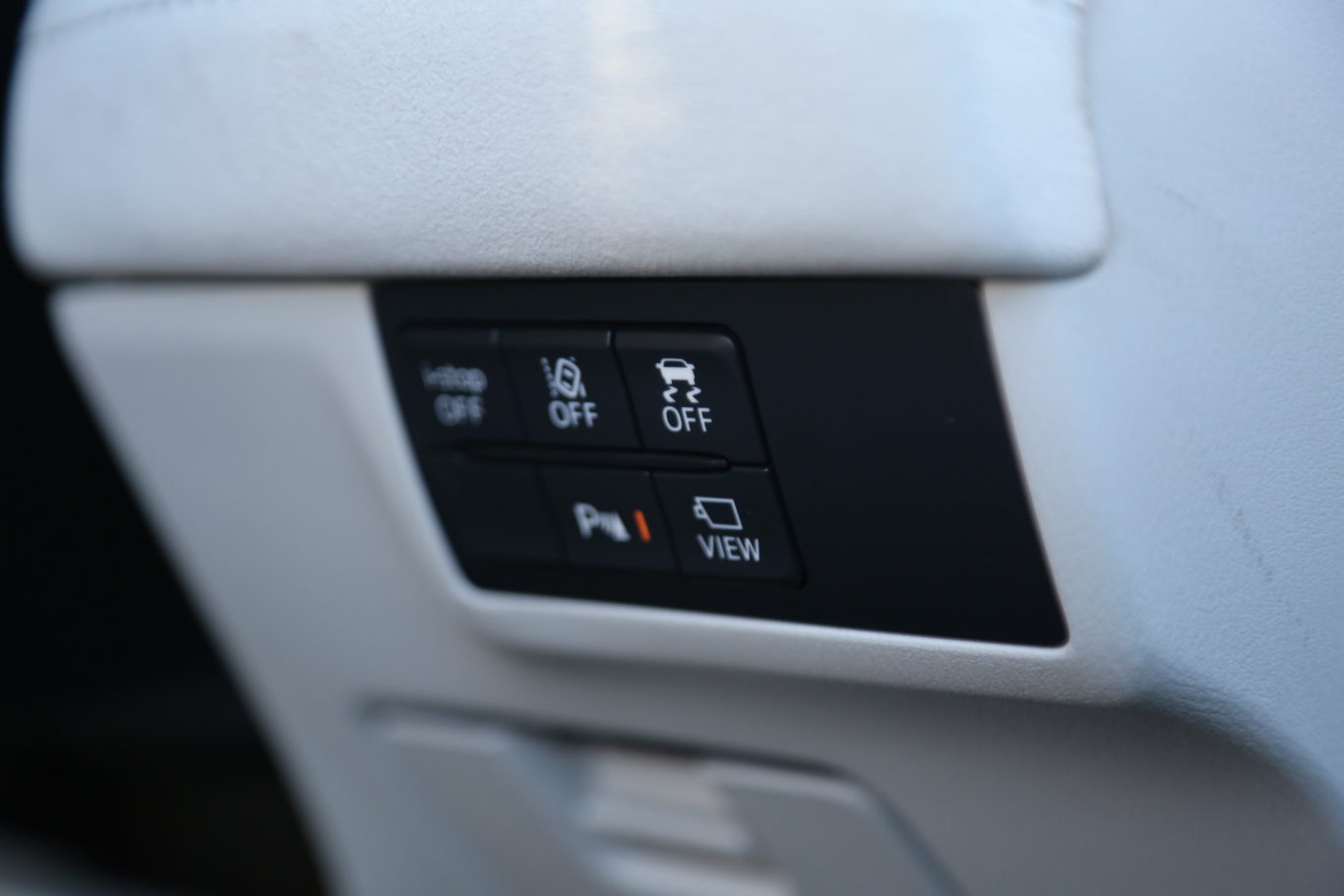 Then it's the case of how it copes with everyday life. The 2.5-litre four-cylinder petrol engine is more what you'd call relaxed, rather than pokey – not what you'd expect for a near-on 200bhp 2.5 litre petrol. But the biggest problem I've found is that automatic gearbox. 

Drive it moderately and the engine revs quite high before gear changes which makes it feel a bit like a CVT box. It's also pretty sluggish when compared to some of its rivals. Thankfully, there's a set of flappy paddles behind the steering wheel to make it more bearable.
The official fuel economy is quoted as being close to 43mpg, but we've found it to be considerably less, partially, we suspect, because of that automatic gearbox.
So the question is, how has it faired as a stand-in for the video team? Well, in many ways it's fitted the bill. Its job was to get crew and kit from point A to a shoot at point B, and with equipment like heated seats and steering wheel and lane departure warning and forward collision detection, it's done it safely with levels of comfort we're not normally used to.
What's next? Well the video team will be back in a commercial vehicle soon. This time a VW Caddy will be our weapon of choice, but before that, the 6 requires a trip to the local car valeters as I think it's in need of some TLC after we've worked it pretty hard.
Highlight of the month – I've got to love the heated steering wheel. This used to be a feature only reserved for premium saloons, nice addition on cold mornings.