Aston Martin is to revive the Vanquish name on a new mid-engined supercar that will be released in 2022.
At the 2019 Geneva Motor Show, the British sports car brand revealed what that might look like with the Vanquish Vision Concept, which joined the AM-RB 003 and the Lagonda All-Terrain Concept.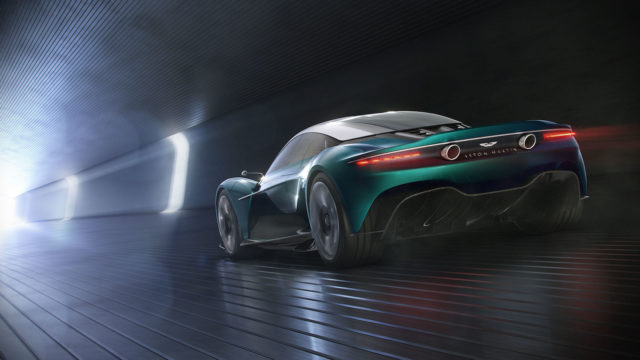 The Vanquish will be the fourth product in AM's mid-engined series, which currently includes the Valkyrie, Valkyrie AMR Pro and upcoming AM-RB 003 that incorporates technology and input from the Red Bull Formula One team.
This new iteration of the Vanquish will use a V6 hybrid turbo engine derived from the AM-RB 003 and, in a step away from the top-end models, will be built on a bonded aluminium chassis – instead of all-carbon fibre.
Andy Palmer, Aston Martin Lagonda president and chief executive officer, said: "Firstly, what a pleasure to revive the Vanquish name. Synonymous with our series production flagships, it felt entirely appropriate to attach it to such a significant car.
"The Vanquish Vision Concept marks another pivotal moment in Aston Martin's history, and another critical step in delivering the second century plan. Our first series production rear mid-engined supercar will be a transformational moment for the brand, for it is the car that will propel Aston Martin into a sector of the market traditionally seen as the heartland of luxury sports cars."
Aston Martin predicts the model will go up against the likes of Ferrari and Lamborghini when both Italian brands reveal their next-generation supercars.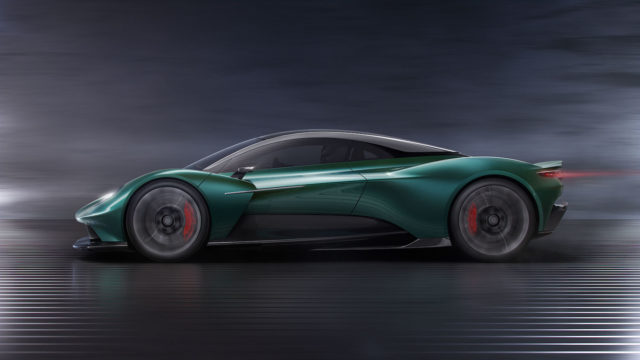 Max Szwaj, Aston Martin's chief technical officer, said: "The Vanquish Vision Concept is the point when the things we have learned during the Aston Martin Valkyrie and AM-RB 003 programmes reach the series production models.
"Creating a car like this for Aston Martin is a challenge I have relished since joining back in 2017. Although it takes Aston Martin into new territory, it does so with the benefit of hard-won knowledge, ground-breaking ideas and an uncompromising mindset."