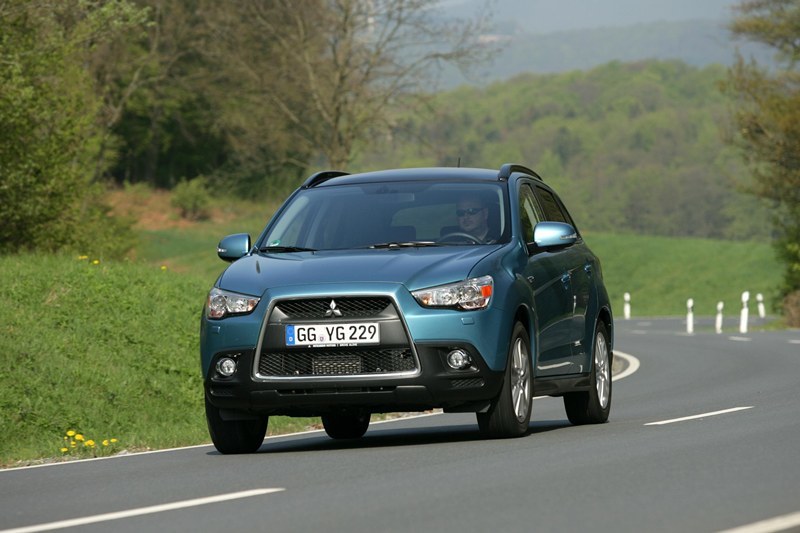 Nissan really started something when they launched the Qashqai back in 2007.
People liked its off-roaderish looks (there's even a four-wheel-drive version for those who want to take the illusion further) its high-up driving position, good internal space, car-like driving dynamics and good fuel economy.
No wonder, then, that rivals jumped on the bandwagon most successfully Skoda with their excellent Yeti.
Now Mitsubishi want a piece of the action.
Their ASX goes on sale in July. Starting at £14,999 and topping out at £22,049, it undercuts the Qashqai very slightly.
It'll come with a choice of 115bhp 1.6 litre petrol or 147bhp 1.8 litre diesel, the former with a five-speed manual and the latter a six-speed.
Mitsubishi expects most sales to be two-wheel drive versions, but the diesel is available with 'intelligent' all-wheel-drive.
Economy figures are not yet available, but Mitsubishi are pushing its environmental credentials, and all models come with stop-start technology, low rolling resistance tyres, energy-regenerating brakes and LED lighting.