It's that time of year again – new registration time! The changeover between registrations is a great time to buy a new car, ensuring your precious purchase stays looking box-fresh for as long as possible.
But there's a baffling array of cars out there – which ones are the best? We've rounded up all the best new metal you can have on this latest 68 plate, with something from every manufacturer. There are SUVs, crossovers, superminis and saloons all represented here, so you should be able to find something you like.
Abarth
124 GT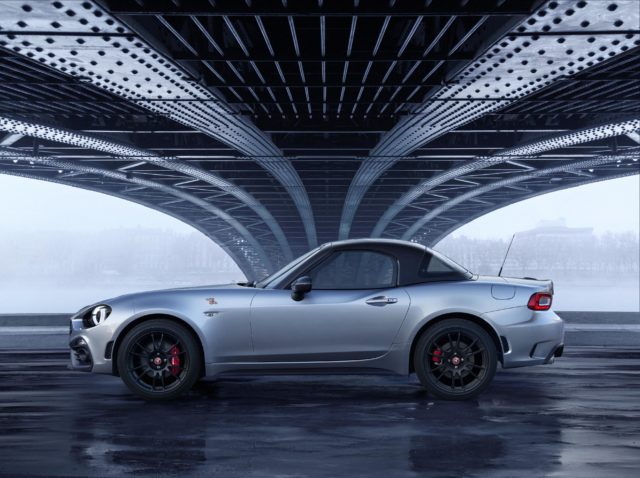 The Abarth 124 GT is the latest version of the Italian firm's Fiat and Mazda-derived two-seater. The headlines are these; there's now a new carbon-fibre roof covering the traditional folding fabric one, as well as lightweight OZ Racing alloy wheels.
Alfa Romeo
Giulia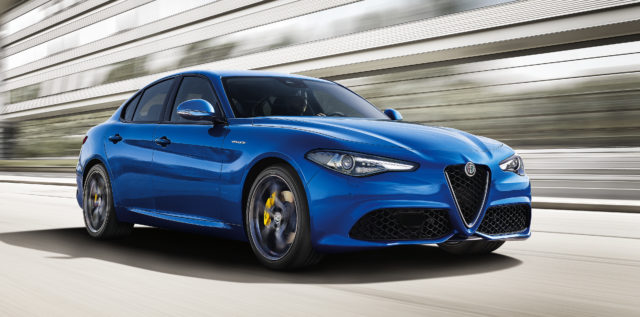 The Giulia remains one of the best-handling saloons on the market, and is a worthy competitor to the usual rivals from the likes of BMW and Mercedes. If you're after a smart, agile four-door, then this is one to consider.
Stelvio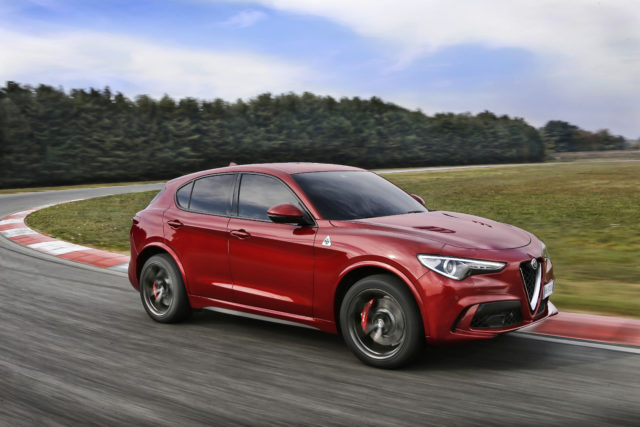 Nearly all manufacturers are currently offering an SUV, and Alfa is no different. The Stelvio gets all of the trademark styling touches you'd expect, along with a genuinely sporty drive and a decent range of engines.
Alpine
A110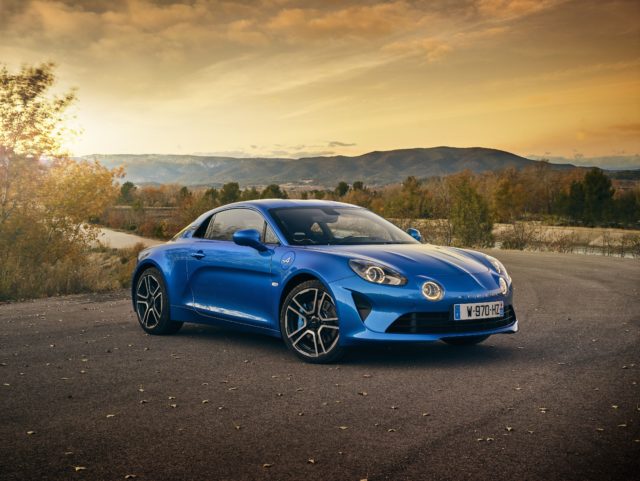 When it was announced that the Alpine name was to be revived, few knew that it would be followed by a truly accomplished, exciting sports car. A punchy turbocharged petrol engine teamed with low weight and a balanced chassis make this one extremely engrossing sports car.
Aston Martin
DBS Superleggera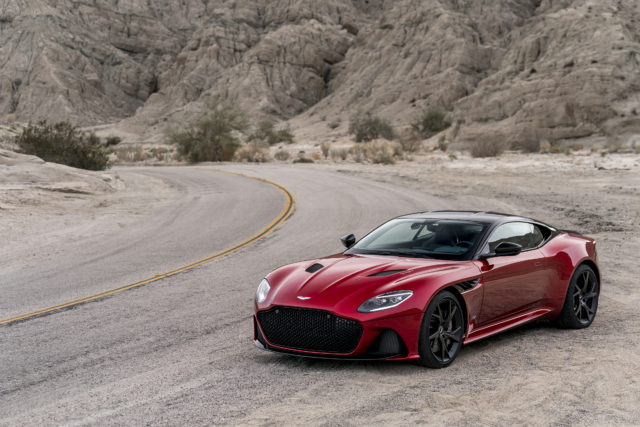 The Aston Martin DBS Superleggera has been brought in to replace the older Vanquish S, and boy, what a job it's done. A twin-turbocharged V12 engine with 900Nm of torque makes this one effortlessly rapid Super GT car.
Audi
A6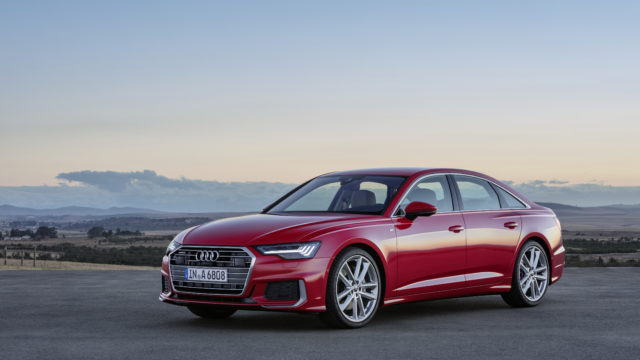 The all-conquering Audi A6 has been re-imagined, now packing more technology alongside a range of efficient engines. The conservative styling remains, but this is likely to be one top-selling saloon – and an estate is arriving early next year, too.
Q8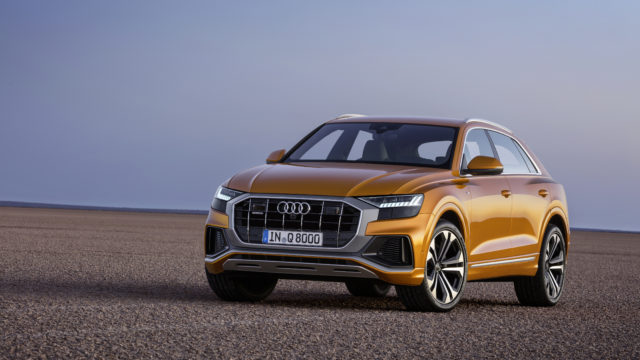 The Q8 is Audi's most luxurious SUV available, and despite sitting above the seven-seat Q7 in numerical order, is, in fact, smaller than its fellow four-wheel-drive. It goes up against rivals such as the Range Rover Velar and Mercedes GLE Coupe.
Bentley
Continental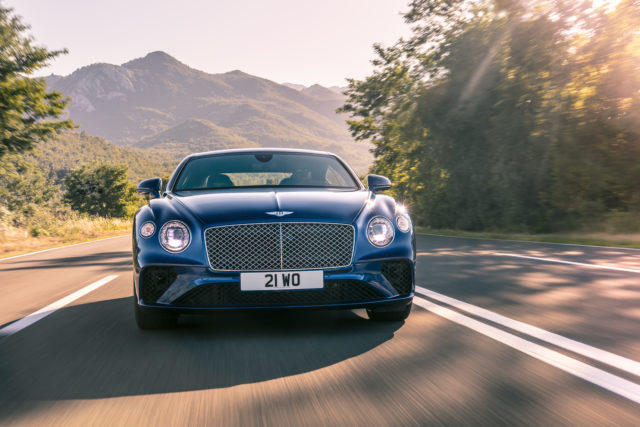 If you're after a car to cover great distances, in great comfort and at great speed, then the Bentley Continental is the one to go for. The latest model brings more power and better refinement, along with a classy evolution of the Conti's iconic looks.
BMW
8 Series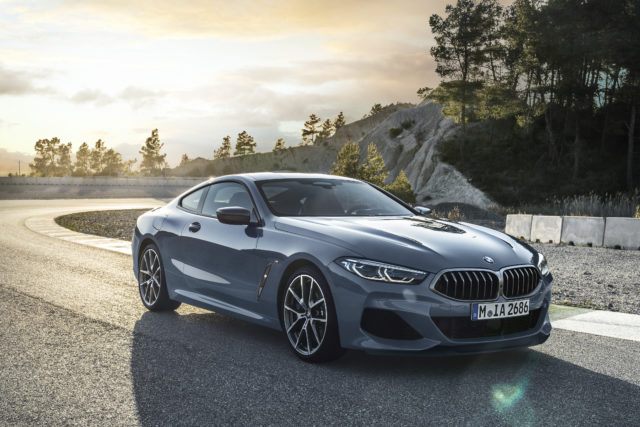 The BMW 8 Series takes on the famous '8' moniker worn by its pop-up headlight forefather. This latest model its available with a series of powerful engines, and has a comfortable amount of space for four people.
X2
The X2 is another crossover to join the ever-expanding segment. Sitting on the premium end of things, the X2 has been designed to encapsulate the luxurious feeling you may associate with a larger BMW SUV in a more compact bodystyle.
Bugatti
Chiron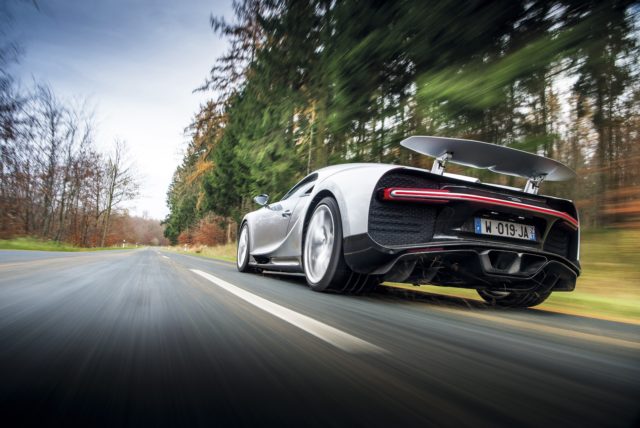 If you want to go as fast as is humanly possible in a road car, then you'll need to opt for the Bugatti Chiron. A quad-turbocharged W16 engine means this car can hit a 261mph top speed – and this is limited by tyre technology. If better rubber were developed, the Chiron could theoretically crack 300mph.
Caterham
310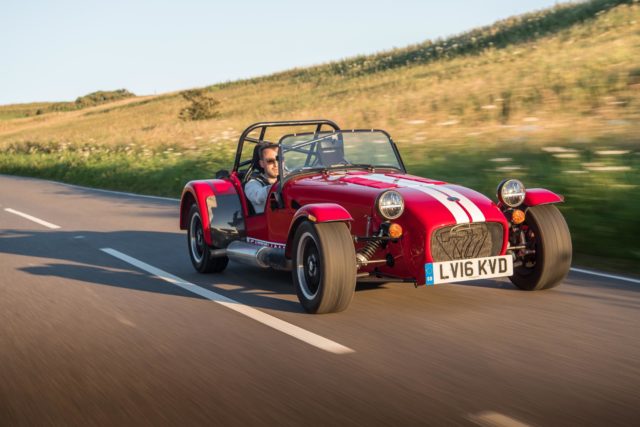 The Caterham 310 is billed as the 'sweet spot' in the range, blending a good amount of performance with a traditionally low weight. It's tremendous fun to drive, and is a real reminder of what a car 'should' feel like.
Citroen
C3 Aircross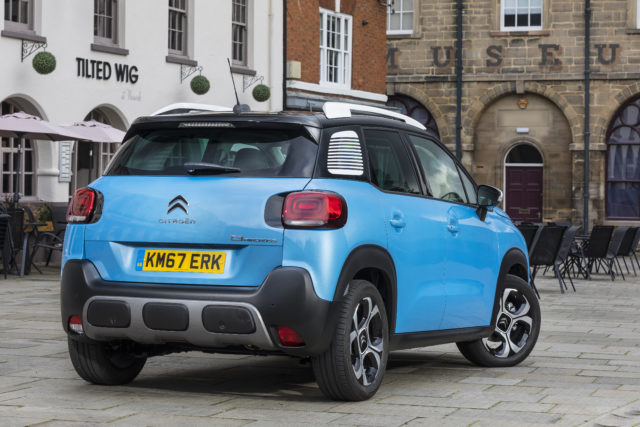 The C3 Aircross is a beefed-up, raised version of Citroen's C3 hatch. Entering into the ever-expanding crossover market, the Aircross is there for those people who want a raised-up driving position without the need for a large, hard-to-park SUV.
Berlingo
The Citroen Berlingo is a multivan designed to be able to take up to seven people and all their luggage. It may not look the most exciting of vehicles, but this is one all-purpose van for all occasions.
Dacia
Duster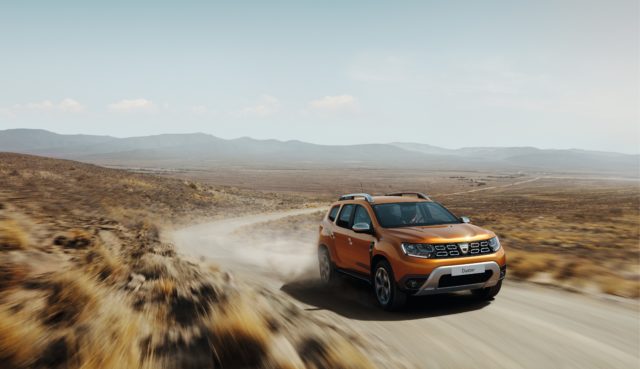 Dacia's Duster is a low-cost, solidly-built SUV that will give most high-end off-roaders a solid run for their money. Speaking of money, the Duster is incredibly good value, with prices starting from a frankly remarkable £9,995.
DS
7 Crossback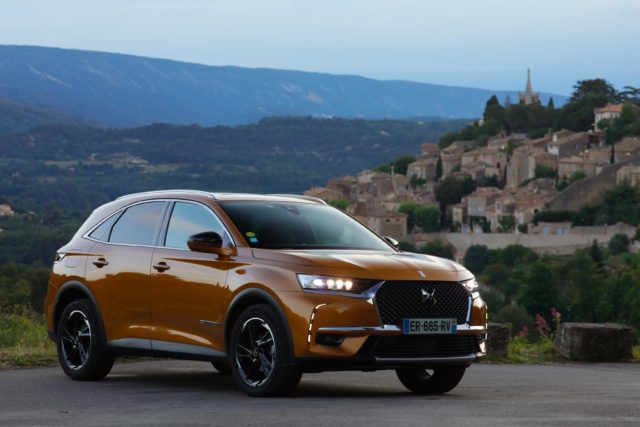 The DS 7 Crossback is a typically French take on the traditional SUV. It gets standout exterior styling, an interior fresh out of 2030 and even seat massagers which mimic a 'cat's paws'. Despite this, it shares its underpinnings with the succesful Peugeot 5008, so it's mechanically sound too.
Ferrari
812 Superfast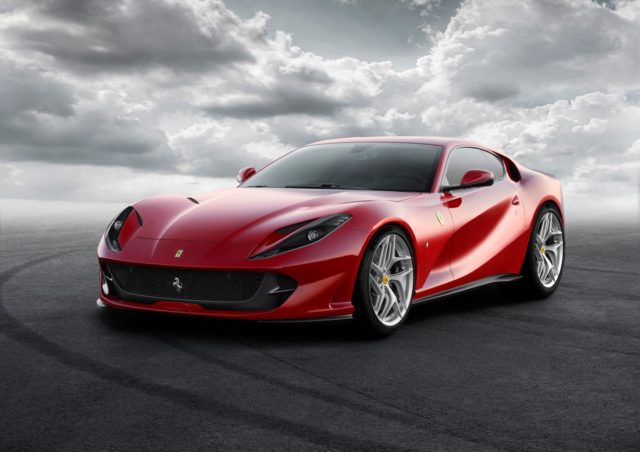 Anything with 'fast' in its name has to be reasonably rapid, right? The Ferrari 812 Superfast produces close to 800bhp and can crack 60mph in under three seconds so yes, this is one particularly pacey 'Prancing Horse'.
Fiat
500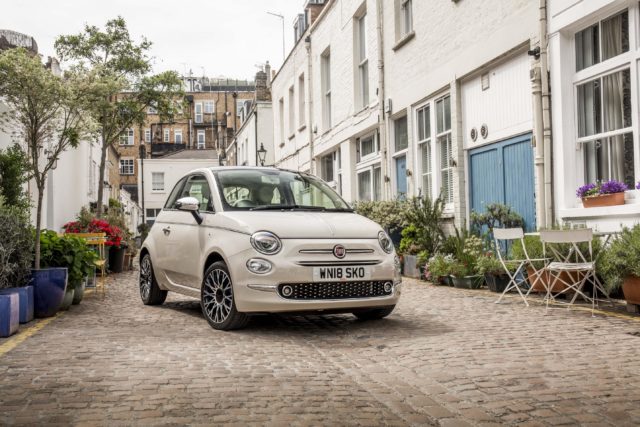 The current generation of Fiat 500 may have been on sale for over a decade now, albeit with some nip-and-tuck along the way, but it shows no signs of leaving the market anytime soon. It remains a strong choice for the fashion-conscious young driver, with prices ever-reasonable too.
Ford
Fiesta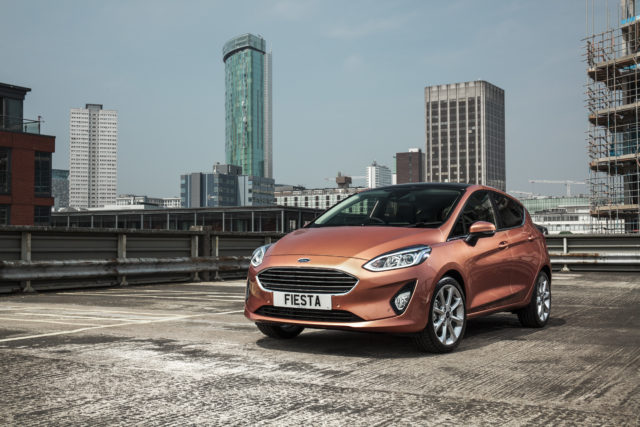 The Ford Fiesta has been the UK's best-selling car for a long time now, and that'll likely continue well into the 68 plate and beyond. There's a version for everyone, from first driver-spec 1.0 Titanium to the enthusiast-loved ST.
Focus
Now in its fourth-generation, the latest Ford Focus has recaptured what made the original so great — excellent driving dynamics, equipment to compete with its close rivals and decent practicality to boot.
Honda
Civic Saloon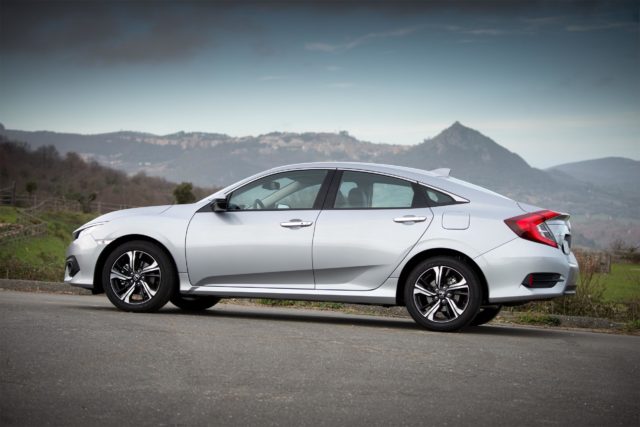 Joining the Civic range this autumn is a saloon variant for the first time in seven years. Built in Turkey, it'll be offered with the choice of a 1.0-litre petrol or 1.6-litre diesel engine at launch. We'll keep our fingers crossed for a Type R variant…
CR-V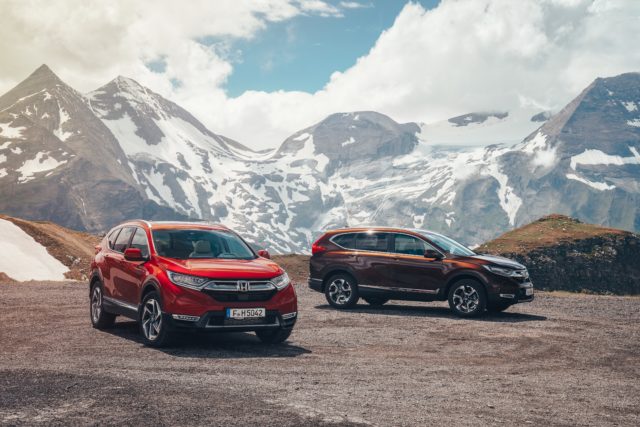 The Honda CR-V returns in its fifth-generation for late 2018, with the SUV in its most advanced form yet. With the market still strongly in favour of large cars, expect the CR-V to be a common sight on UK roads soon.
Hyundai
Kona Electric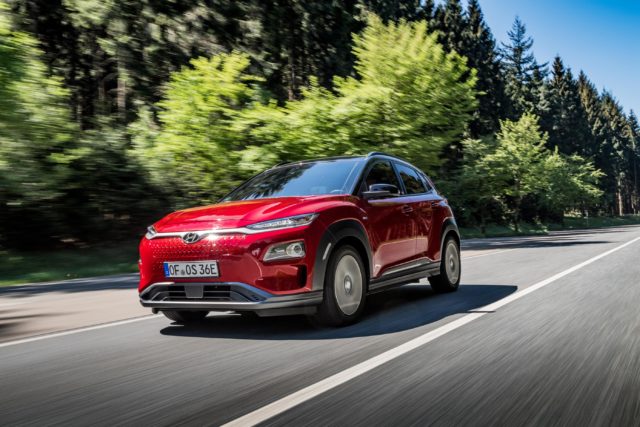 The latest EV to come to the market is this — the Hyundai Kona. Based on the crossover introduced in 2017, the Kona Electric offers an impressive 300 miles of range in its largest battery form, making it a real practical option for any buyer.
Santa Fe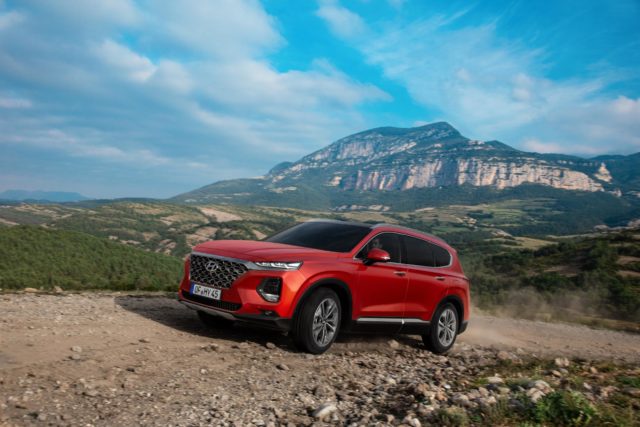 The Hyundai Santa Fe is a favourite among UK buyers, and that looks to continue with the fourth-generation model. It boasts a strong new look, serious levels of equipment and just a much more premium package than its predecessors.
Infiniti
QX50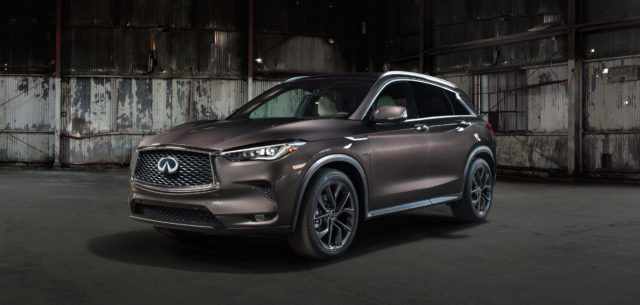 Infiniti machinery may be a rare sight on UK roads, but the Japanese firm will hope the QX50 can change that. With clever engine tech, strong equipment levels and a bold look, it could well be a genuine alternative to established rivals.
Jaguar
XE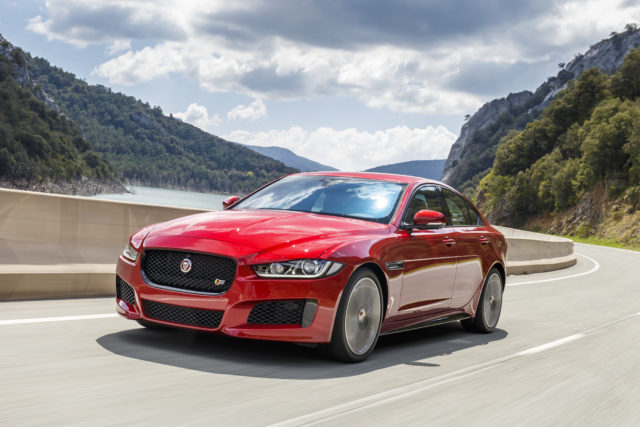 Jaguar's 3 Series rival marches on, and has recently seen a range-wide nip-and-tuck. A new performance-focused 2.0-litre petrol unit joins the line-up, while there's also more tech across the board.
E-Pace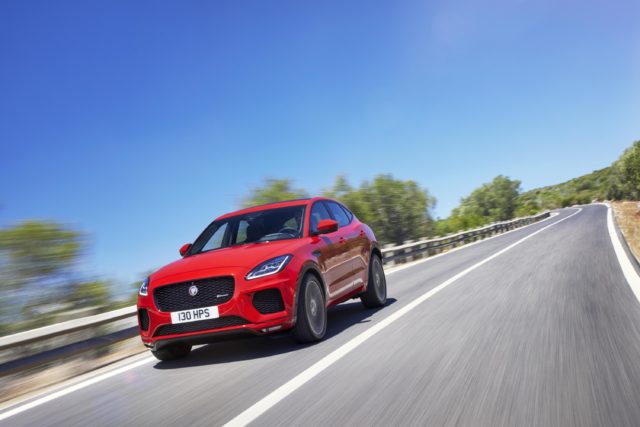 Jaguar's foray into the compact SUV market has given buyers the choice of a fun and cute-looking offering, with competitive equipment levels and that all-important badge appeal. Expect more to appear on UK roads with the plate change.
Jeep
Renegade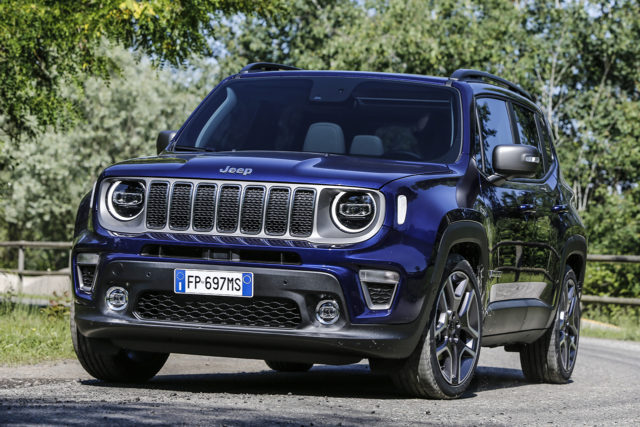 Jeep has given the Renegade a refresh for 2018, and it'll hope it becomes a more common car on UK roads as a result. With eye-catching new LED headlights and updated equipment, the funky SUV offers a bit of fun that rivals perhaps don't.
Compass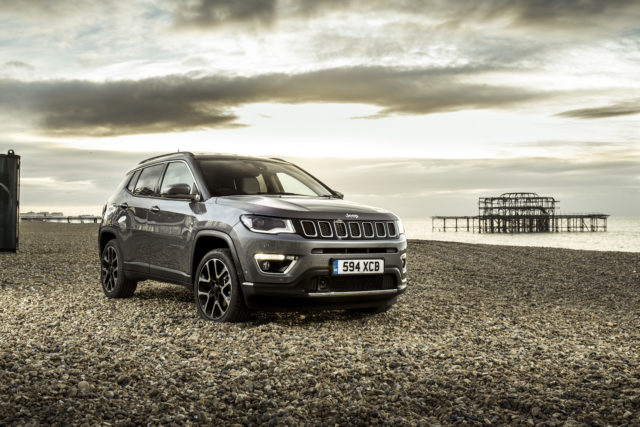 The Jeep Compass may be easy to lose in the sea of SUVs on sale today, but it manages to offer credentials many of its rivals don't. With huge badge appeal and off-road pedigree, this is a machine buyers will be seen in.
Kia
Ceed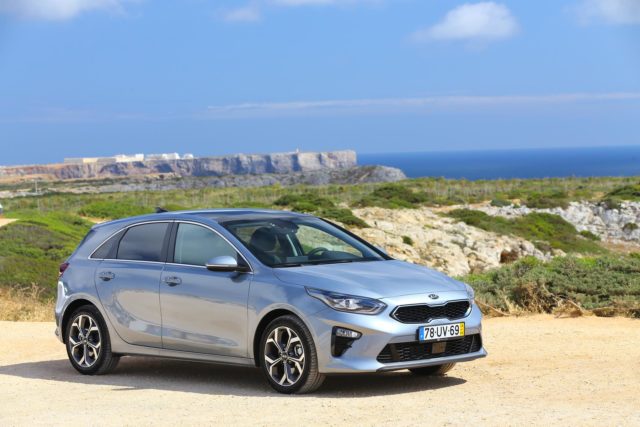 The Kia Ceed may look like just another hatchback, but it doesn't drive like one – it's genuinely dynamic and great in the corners, a surprising development from a brand more associated with long warranties and big boots. Though the Ceed still has both of those things too.
Sportage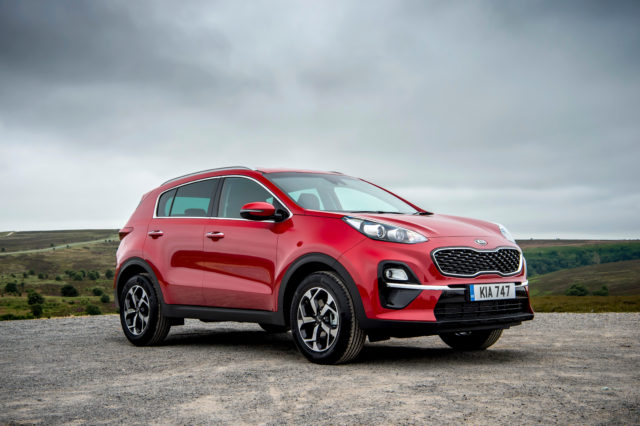 The latest Sportage has received a mild upgrade bringing it bang up-to-date, with plenty of tech and an interesting diesel hybrid powertrain. It's also practical, decent to drive and well priced – ideal traits for a family crossover.
Lamborghini
Urus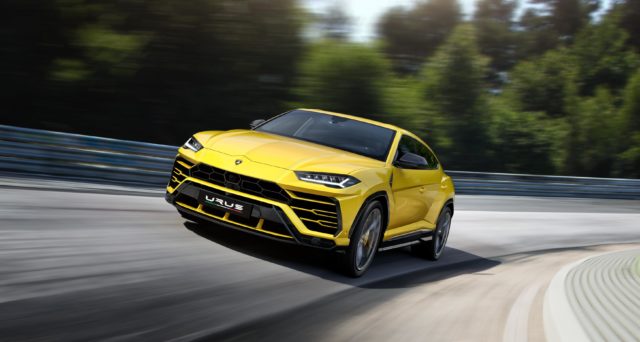 The ultimate off-roader it is not, but the Urus is perhaps the ultimate expression of a performance SUV. With a monstrous 641bhp courtesy of its 4.0-litre twin-turbo V8 and several different track-biased driving modes, there really is no other way to go this fast in an SUV.
Land Rover
Discovery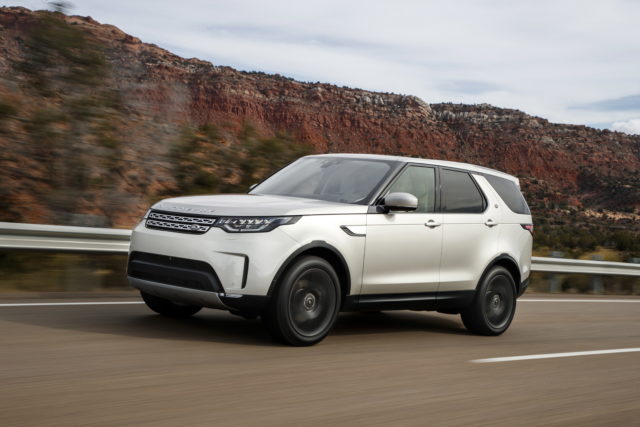 Seven seats? Check. Unparalleled off-road ability? Check. Horrific styling? Well, two out of three hits isn't too bad. The Discovery may be ugly, but as a family SUV it's just about the best in the business, and if you can afford it, there are few better ways to travel.
Range Rover hybrid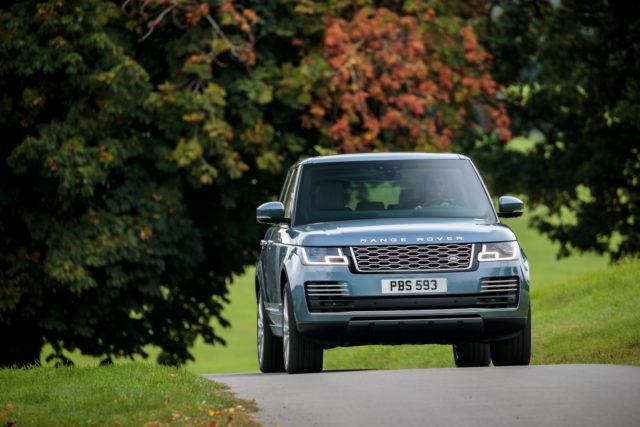 Adding a hybrid powertrain to the Range Rover lineup may have been one of the smartest moves the brand could have made, guaranteeing that the thousands of inner-city dwellers who wouldn't dream of buying anything else could now stay on the right side of tightening emissions regulations around diesel vehicles. Top job, Land Rover.
Lexus
LS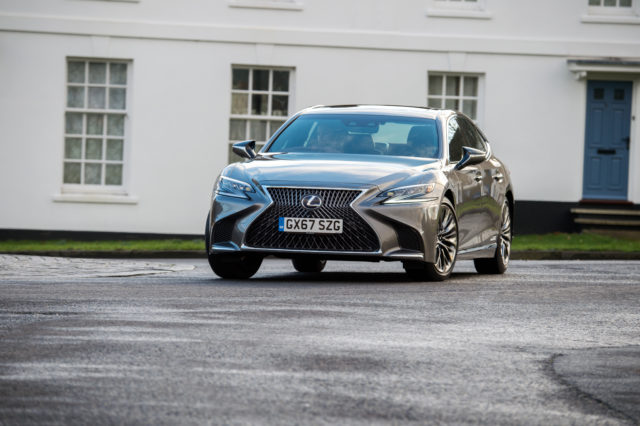 The LS is Lexus' flagship, high-tech and ultra-luxurious saloon. It comes with a V6 engine linked to hybrid powertrain, and takes on the likes of the BMW 7 Series and Mercedes S-Class. Though it may not have the prestige of its rivals, the LS delivers when it comes to overall comfort and refinement.
Maserati
Levante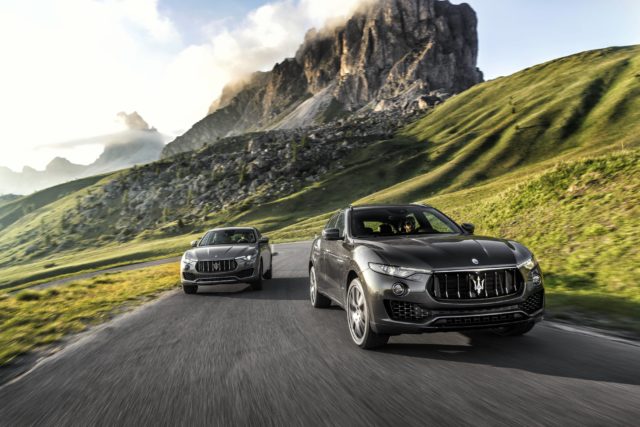 Premium SUVs are at, well, a premium right now and Maserati's Levante is one of the best out there. With Italian flair, sharp looks and performance options if you so want them, there's plenty of reason to opt for the bruiser from Bologna.
Mazda
6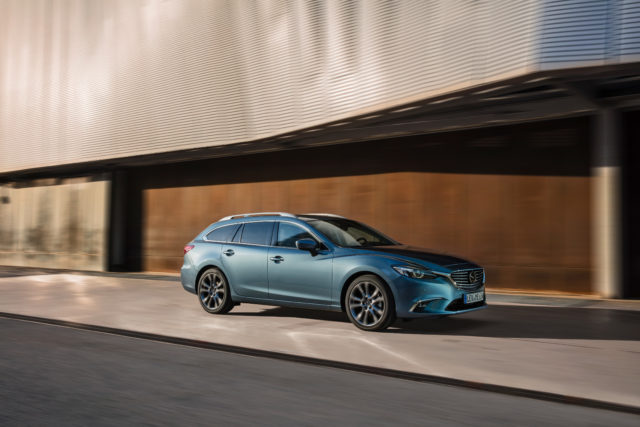 The Mazda6 has been refreshed for late 2018, and it continues to be a real stormer. With great value, tons of equipment and an exciting driving experience, it's hard to suggest anything else when looking at family estate cars.
CX-5
You may not normally associate SUVs with being fun to drive, but the wizards at Mazda have managed to pull it off. The CX-5 invokes the spirit of the MX-5 in offering a solid dynamics, yet brings tons of practicality to the table.
McLaren
Senna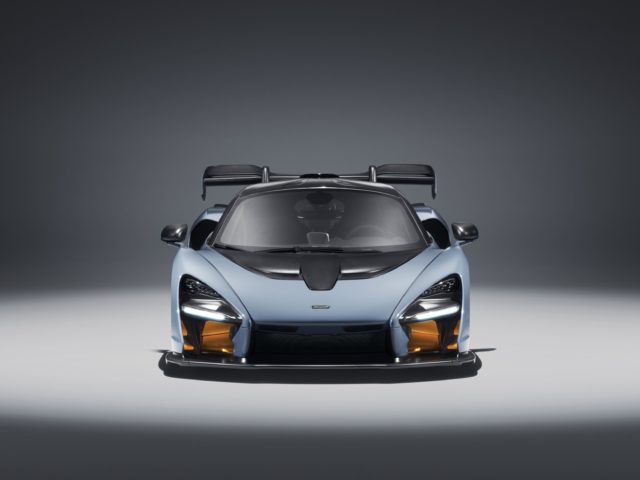 Ok, so you may struggle now to get a McLaren Senna, but we couldn't miss this. The Woking firm has created an instant legend, with mind-boggling performance and seriously cool looks — plus, there's its legendary naming inspiration.
Mercedes-Benz
A-Class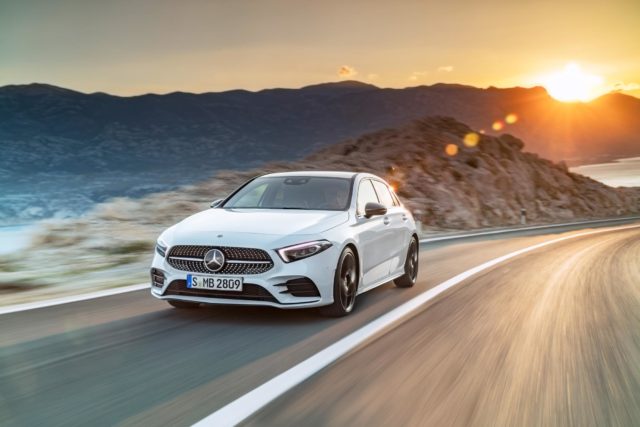 Mercedes' latest A-Class is one of the most technologically advanced hatchbacks on the market, with equipment that just a few short years ago you couldn't have dreamed of even on a luxury limo.
G-Class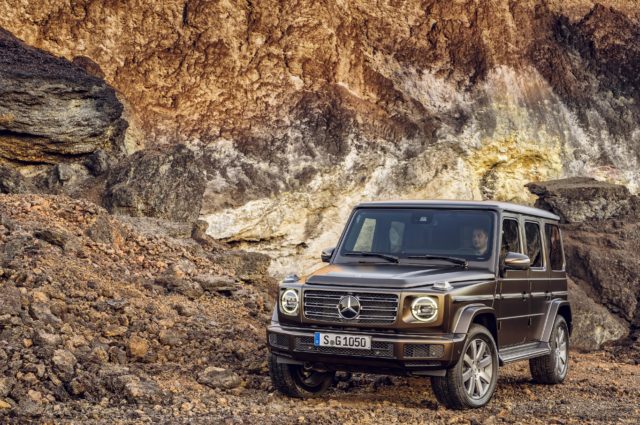 Need to traverse a couple of small mountain ranges before breakfast? You'll need the Mercedes G-Class. The second-generation model promises to be far better on-road, without sacrificing any of the ruggedness that it's become famous for.
MG
ZS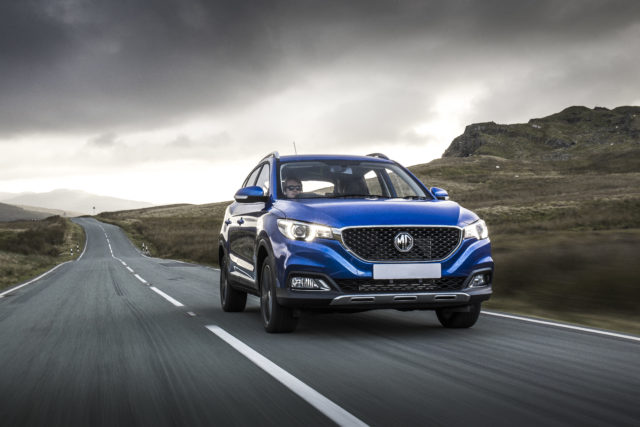 The MG ZS is one of the cheapest SUVs on sale today – but that's not necessarily a bad thing. It's compact yet spacious, well priced yet decently equipped, and even looks pretty good thanks to styling seemingly inspired by the Mazda CX-3.
Mitsubishi
Eclipse Cross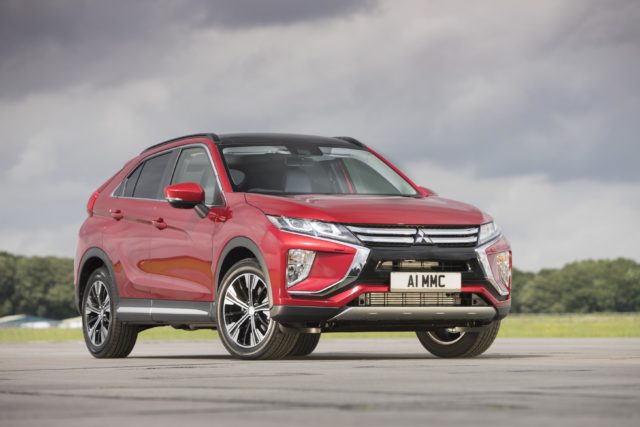 The Eclipse Cross is interesting to look at, practical and not bad to drive, and revives a name left dormant since the 2000s. Sure, the SUV-styled Eclipse Cross may be a world away from the mid-2000s coupe, but it's still a decent offering.
Shogun Sport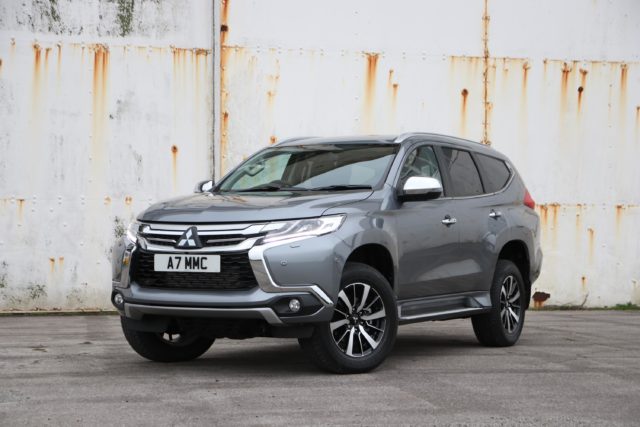 Want a seriously rugged SUV? The Shogun Sport could be a good option, packing seven seats into its beefy bodywork. It's based on the same platform as the L200 pickup, too, so you know it's capable of standing up to some serious punishment.
Nissan
Leaf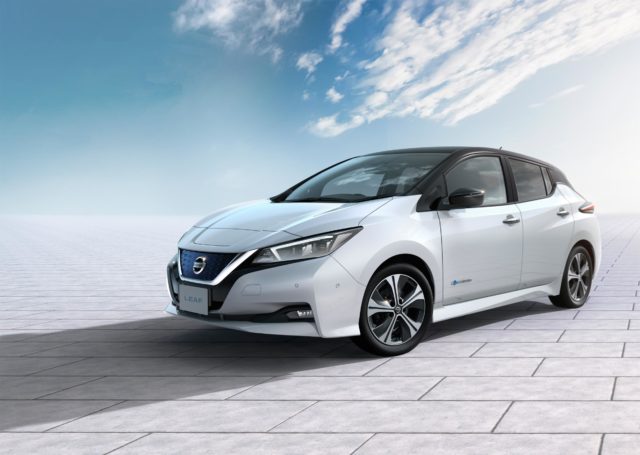 Electric vehicles were catapulted into the mainstream by the original Leaf, and the second-generation model improves matters with greater electric range, less divisive styling and clever ProPilot tech.
GT-R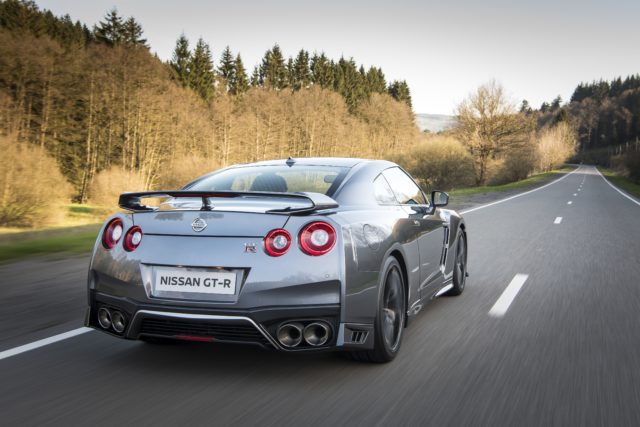 It may be hard to believe Nissan still sells the Nissan GT-R, having been on the market since 2007, but the sports car is still an attractive proposition. With bags of performance, strong road presence and huge badge appeal, you wouldn't go wrong with a new 'Godzilla'.
Peugeot
508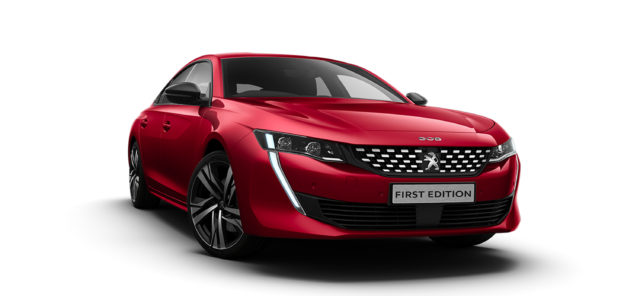 Peugeot used to make some of the best saloon cars and hatchbacks on the market, but the brand rather lost its way in the 2000s. The dynamic and handsome 508 could be an indication that Peugeot's mojo is returning, though.
Rifter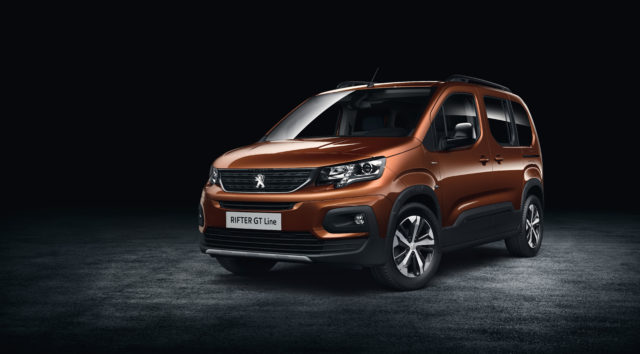 The Rifter may be based on a van, but it doesn't feel like one – instead, it feels like a ridiculously spacious and rather premium MPV. Few vehicles on the market today are this practical, and fewer still this unashamed of being so.
Porsche
911 GT3 RS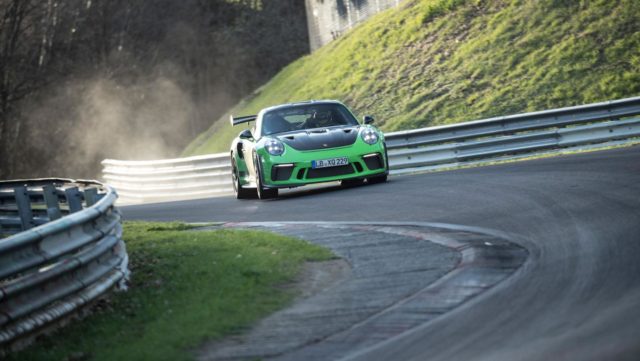 Few combinations of letters and numbers give petrolheads as many thrills as this one. The 911 GT3 RS has always been a raw and raucous example of just how good Porsche is at making drivers' cars – and the latest model is the best yet.
Cayenne
Porsche's Cayenne is a necessary evil, with massive sales enabling the brand to keep investing in its 911 range. It's a good thing that the latest model is a rather accomplished SUV, then – it's incredibly agile for an SUV and offers sports car-rivalling performance.
Renault
Megane R.S.
Renault's record with hot hatchbacks is virtually unbeaten, and this latest model is a fine example of the breed. It's packed with clever tech such as four-wheel steering, looks great, and most importantly is fantastic to drive.
Koleos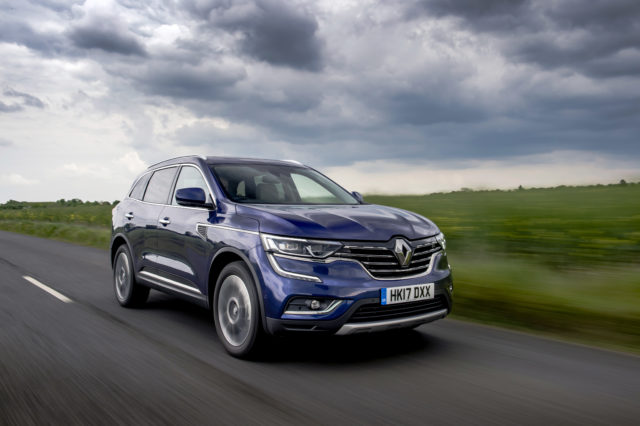 The looks of the first Renault Koleos didn't win it many favours, but the latest model is rather more attractive – and has the guts to back it up, with well-proven underpinnings inherited from the Nissan X-Trail.
Rolls-Royce
Phantom
The Phantom is the ultimate expression of luxury, full stop. There's simply nothing to beat this car's combination of effortless performance, pillowy ride, hand-crafted interior and sheer silence at any speed.
SEAT
Ibiza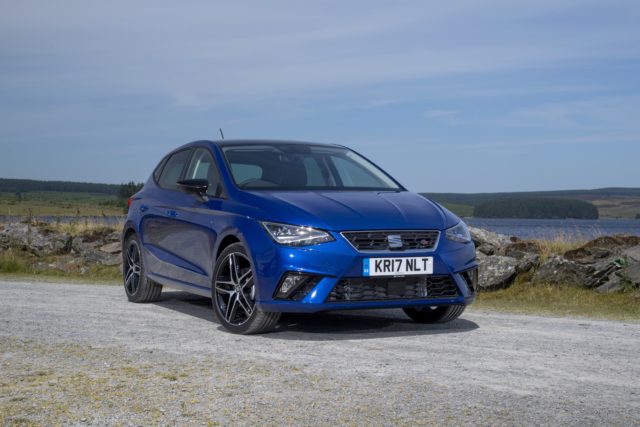 The Ibiza may be virtually identical to the Polo under the skin, but there's plenty to recommend this stylish Spanish supermini. It's great to drive and comes with the very best engines that the Volkswagen Group has to offer, plus it's usefully cheaper than the Polo, too.
Arona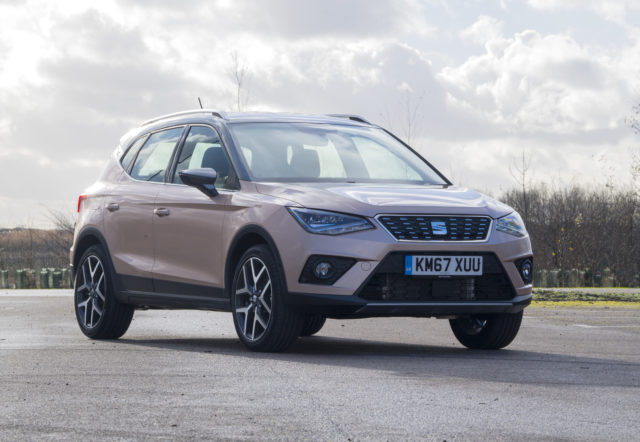 Small SUVs are all the rage and the dynamic and stylish Arona is one of the best of the breed. It takes its cues from the brilliant Ateca but rides on the same underpinnings as the Ibiza – a great mix.
Skoda
Fabia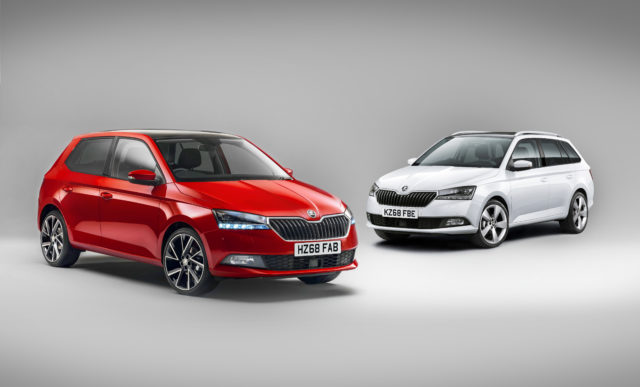 The Fabia has always been a pragmatic choice in the supermini class, but the latest, updated model aims to win buyers over with a bit of extra style and flair, too. It's still fantastically practical, however.
Smart
ForTwo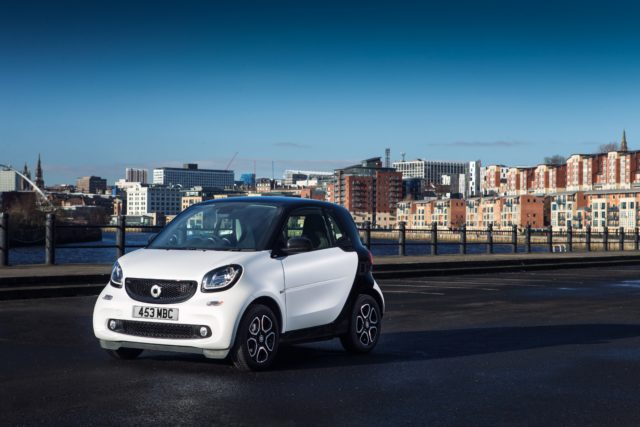 Two-seat city cars aren't exactly ten a penny, and so the Smart Fortwo is pretty much in a class of one. It does pretty well within that class though – it's just about the most maneuverable car you can buy, with a funky interior and super-efficient engines.
SsangYong
Rexton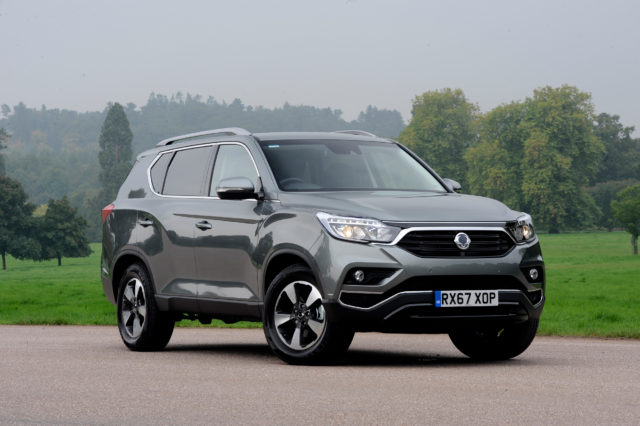 SsangYong may still be small fry as far as the UK market is concerned, but the latest Rexton is well worthy of consideration. It's massive, remarkably premium and well priced – and could be the ideal transport for those who've been priced out of Land Rover Discovery ownership.
Subaru
XV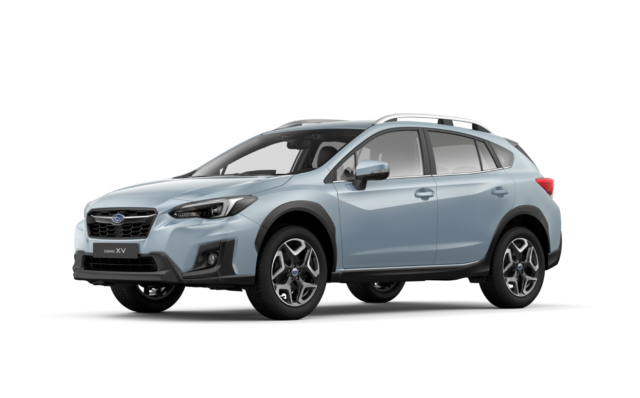 The XV is Subaru's entry into the massively popular compact SUV market segment, and as with every car from the brand it does things a little differently. Of course, there's a flat-four 'boxer' engine and permanent four-wheel drive, but there's also a seriously clever suite of safety systems.
Suzuki
Swift Sport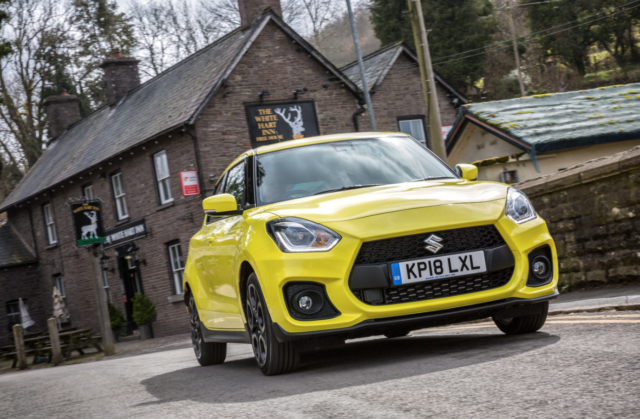 Suzuki isn't the first name you think of when you're after a hot hatchback, but this third-generation Swift Sport follows on from two remarkably good predecessors. It's pricey, but handles and drives very well indeed. Great fun in a tiny package.
Jimny
The latest Jimny replaces its 20-year-old predecessor and promises to be far better to drive both on-road and off it. Plus, just look at how cute it is.
Tesla
Model X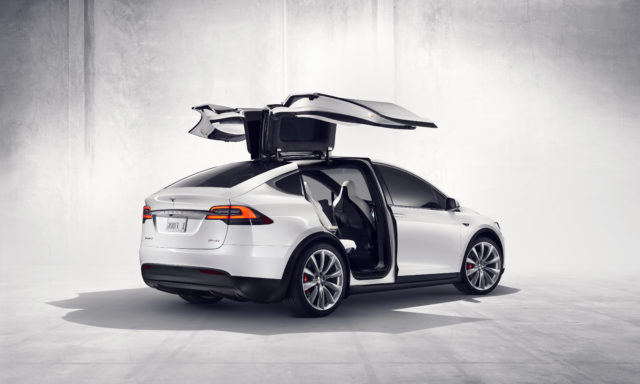 Electric cars are gaining in popularity, and if you want the ultimate expression of EV ownership look no further than the Model X. It's enormous, performs like a supercar yet can seat up to seven people. Plus, those falcon-wing doors are an amazing party piece.
Toyota
Aygo
The latest Toyota Aygo is a thoroughly decent city car, with its tiny dimensions hiding a well-equipped interior. It's also good fun to drive around town, if a bit gutless on faster roads.
Land Cruiser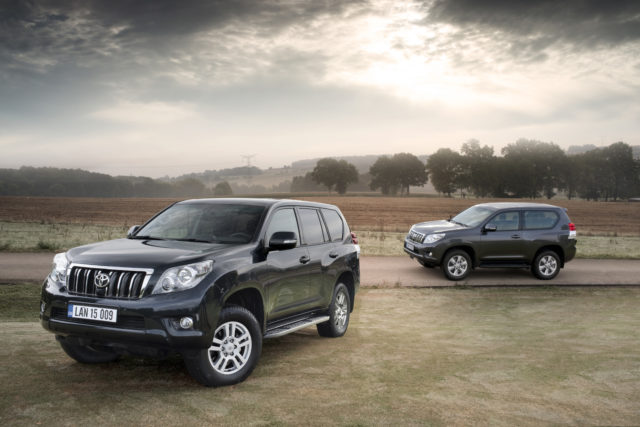 The Land Cruiser is big, old-school, and about as rugged a car as you can buy today. Sure, that means it's not as accomplished on the road as a Land Rover Discovery, but when you're up to your axles in mud, you probably won't care.
Vauxhall
Astra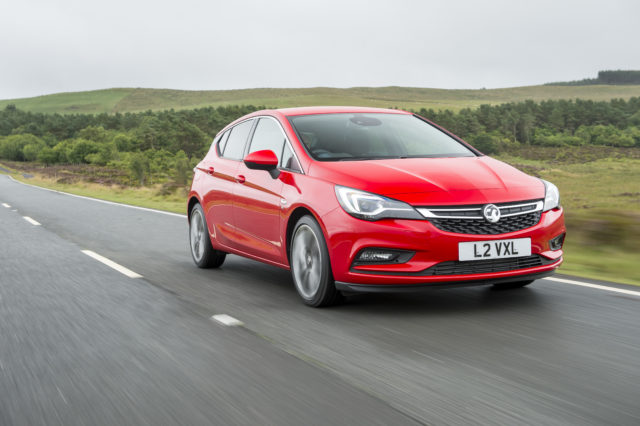 The Astra may be one of the most forgettable cars on sale today, but it really shouldn't be – it's actually a remarkably dynamic car to drive, and offers plenty of equipment at a bargain price too.
Grandland X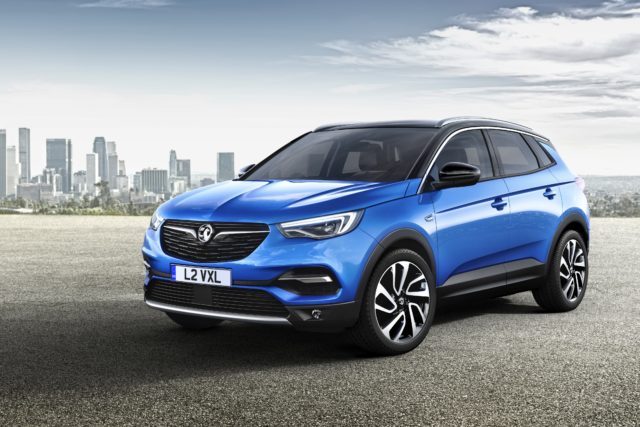 Vauxhall doesn't have the best track record with SUVs, but thanks to a tie-up (now complete ownership) by PSA Peugeot Citroen it's improved heartily. The Grandland X isn't the best SUV on the market, but it's a vast improvement over the old Antara.
Volkswagen
Polo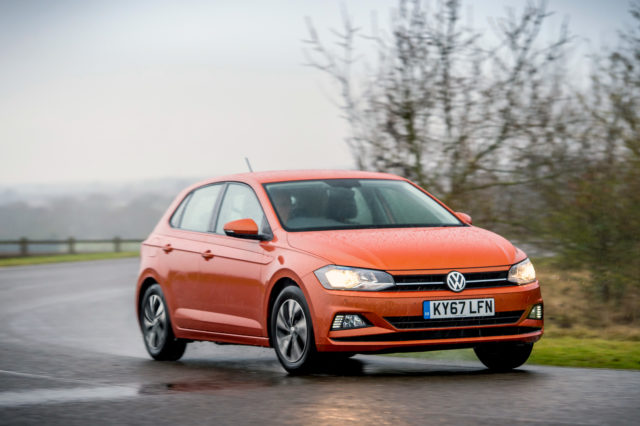 The latest Polo is everything the old car was, but better. It's a paragon of simplicity and solidity in the supermini class and, though it's not as sharp as a Ford Fiesta, is still great to drive.
Touareg
Volkswagen's biggest SUV may share a platform with (deep breath) the Audi Q7, Porsche Macan, Lamborghini Urus AND the Bentley Bentayga, but with a recent tech-heavy update it's arguably one of the best of the bunch. The cheapest, too, by a fair margin.
Volvo
V60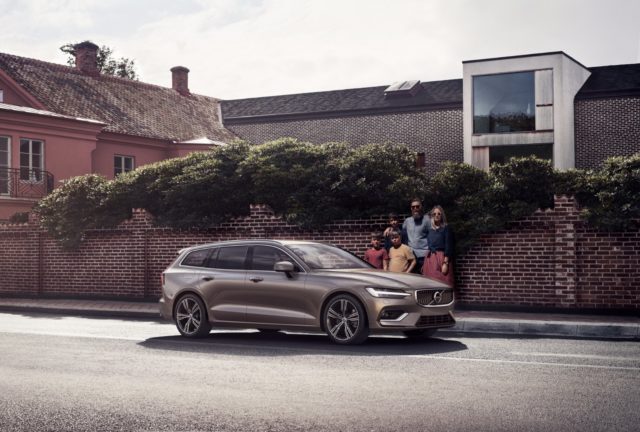 The V60 is the latest weapon in Volvo's ever-improving arsenal of classy, good-to-drive and effortlessly Scandinavian vehicles. It's a rival for the BMW 3 Series Touring and Mercedes C-Class estate and stands out with its style, interior ambience and upcoming hybrid powertrains.