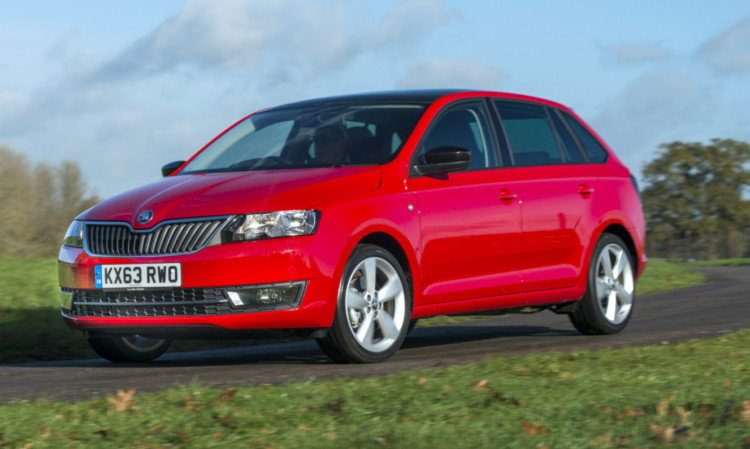 The Skoda Rapid takes on the Ford Focus, Vauxhall Astra and Kia Cee'd in the ultra-competitive family hatch segment.
It slots in underneath the Octavia, which had become so large it was a better fit against the Vauxhall Insignia and Ford Mondeo.
The Rapid looks like a saloon but is in fact a hatch or a liftback, as Skoda prefers.
Now it's available in a more familiar hatchback format, called the Spaceback.
Despite its name, the Spaceback is not actually more spacious than the standard Rapid it has 415 litres of boot space with the rear seats up, compared to 550 in the Rapid Liftback, having had 19cm chopped off its length.
Nor is the Rapid particularly, er, rapid – 0-62mph takes over 12 seconds. Although it doesn't have a great amount of outright power the diesel pulls from low down in the rev range and can handle a fully laden car.
Engine-wise there's a 1.2 litre petrol with 75, 86hp or 105hp, a 1.4 litre petrol with 122hp and a 1.6 litre diesel with 90 or 105hp.
The range starts at £13,190 for the 1.2 litre, 75hp petrol in basic S trim. I spent a week with the lower powered 1.6 diesel SE model with six-speed DSG transmission, which sits near the top of the range with an £18,440 price tag.
At a little shy of 63mpg, economy is good if not class leading. The trip computer registered returns in the high 50s during my time with the car, which consisted of a lot of pootling around in Dundee with several longer trips to Edinburgh and darkest Fife.
The six-speed twin-clutch automatic transmission makes getting through city traffic a breeze, cycling through the gears nearly imperceptibly. You do take a hit on fuel economy over the manual car on paper at least.
The ride is on the firm side and the diesel engine is a little louder and less refined than the best of its rivals. Wind and tyre noise are kept at acceptable levels.
It does handle well, gripping nicely and generally handling the whole cornering business with a minimum of fuss.
Those who want their cars as up-to-date as possible should note that the Rapid is built on the previous generation Golf's platform, whereas the Octavia rides on that of the latest Golf.
The old Golf was a resoundingly good car, however, so unless you need the last word in refinement and dynamics this shouldn't deter you.
One of the undoubted strengths of this car is its interior space. There's plenty of room for four big adults in there although its narrowness means squeezing three in the back is tough.
Even with the very worthwhile optional panoramic glass roof fitted there's loads of headroom, and rear passengers enjoy more legroom than most of the Skoda's rivals can offer.
Much of the switchgear is shared by stablemates from Volkswagen and Seat. It looks good and feels like it will last a long time.
If it was me buying I would go for one of the excellent petrol engines. They're smoother and quieter and, unless you do starship miles, their lower purchase price will offset the diesel's better economy.
The Spaceback can't match the best of its rivals when it comes to ride comfort and overall pizazz. It does give you a lot of practicality for your money and comes with a good level of standard equipment.
Price: £18,440
0-62mph: 12.1 seconds
Top speed: 113mph
Fuel economy: 62.8mpg
CO2 emissions: 118g/km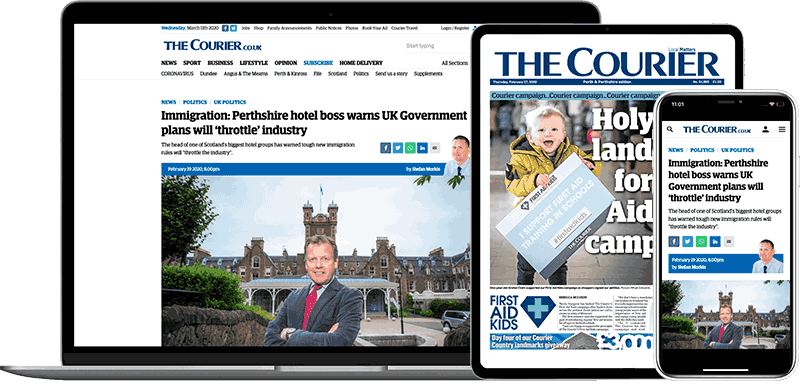 Help support quality local journalism … become a digital subscriber to The Courier
For as little as £5.99 a month you can access all of our content, including Premium articles.
Subscribe