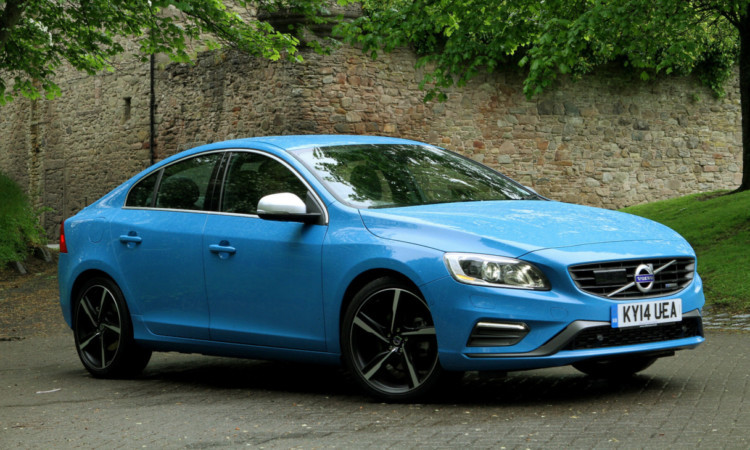 Volvo has always built cars for people who want something different.
BMWs and Audis are far too common. Buying a Volvo sets you aside from the rest of the corporate crowd.
But all too frequently that choice has meant being beaten by the remarkable engineering efficiency of the German giants.
Not any more. This facelifted S60 is one of the first models with Volvo's new 2.0 litre D4 diesel engine.
Not only does it produce an impressive 178bhp, it also emits just 99g/km of CO2 making it VED exempt.
That makes it more efficient than anything from BMW, Audi and Mercedes, and puts it on a par with Lexus' IS300h hybrid.
I drove it in snazzy R-Design spec which, coupled with a stunning £330 rebel blue paintjob and a £550 set of 19-inch alloys, make it a real head-turner.
Its on-the-road price is £33,950 although my test car came loaded up with nearly £10,000 worth of extras.
One of the pricier options is the £1,550 eight-speed automatic transmission. While this falls slightly short of BMW's fantastic eight-speed auto, it's the best system I've experienced in a Volvo, making smooth, unobtrusive changes just when they're needed.
It does raise CO2 emissions to 109g/km, lifting it out of the free VED band although it will only cost a grand total of 20 quid a year to tax.
It really is an excellent engine. As well as being impressively frugal fuel economy is 74.3mpg for manual and 67.3 for the auto it also has plenty of guts.
The 0-62mph dash takes just
7.4 seconds and top speed, should you ever need it, is 143mph.
And because it's a diesel you don't have to rev it hard to enjoy its performance it will pull hard from low down the range even when fully loaded.
Out on the road, it's a terrific cruiser. I took it from Dundee to Edinburgh twice, and to St Andrews and Markinch a couple of times each.
It has a firm but comfortable ride that would be improved still further by going for the standard wheel size rather than the optional ones my test car had, and wind, tyre and engine noise are all well suppressed.
It doesn't handle as well as BMW's outstanding 3-Series, but it turns in sharply to corners and grips well.
It'll also be a darn sight better in a Scottish winter than the rear-wheel drive BMW.
The interior is classy with high-quality materials that have a satisfying feel and don't look like poorer cousins to the fine cabins provided by BMW, Audi, Mercedes and Lexus.
Room front and rear is good, but the boot, although decent-sized, falls short of the best of its rivals.
It's hard to recommend this over a BMW 3 Series, Audi A4 or Mercedes C Class but that's not because it's a bad car, it's because the standards of the opposition are so high.
What can be said is that Volvo have created a great-looking and extremely credible alternative to the established giants of this segment.
The new D4 engine makes it a particularly attractive proposition to company car buyers, who will appreciate the low benefit-in-kind rate.
Price: £33,395
0-62mph: 7.4 seconds
Top speed: 143mph
Fuel economy: 67.3mpg
CO2 emissions: 109g/km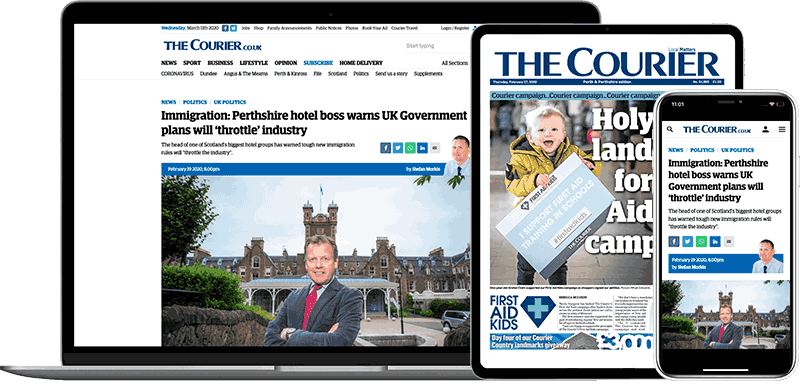 Help support quality local journalism … become a digital subscriber to The Courier
For as little as £5.99 a month you can access all of our content, including Premium articles.
Subscribe