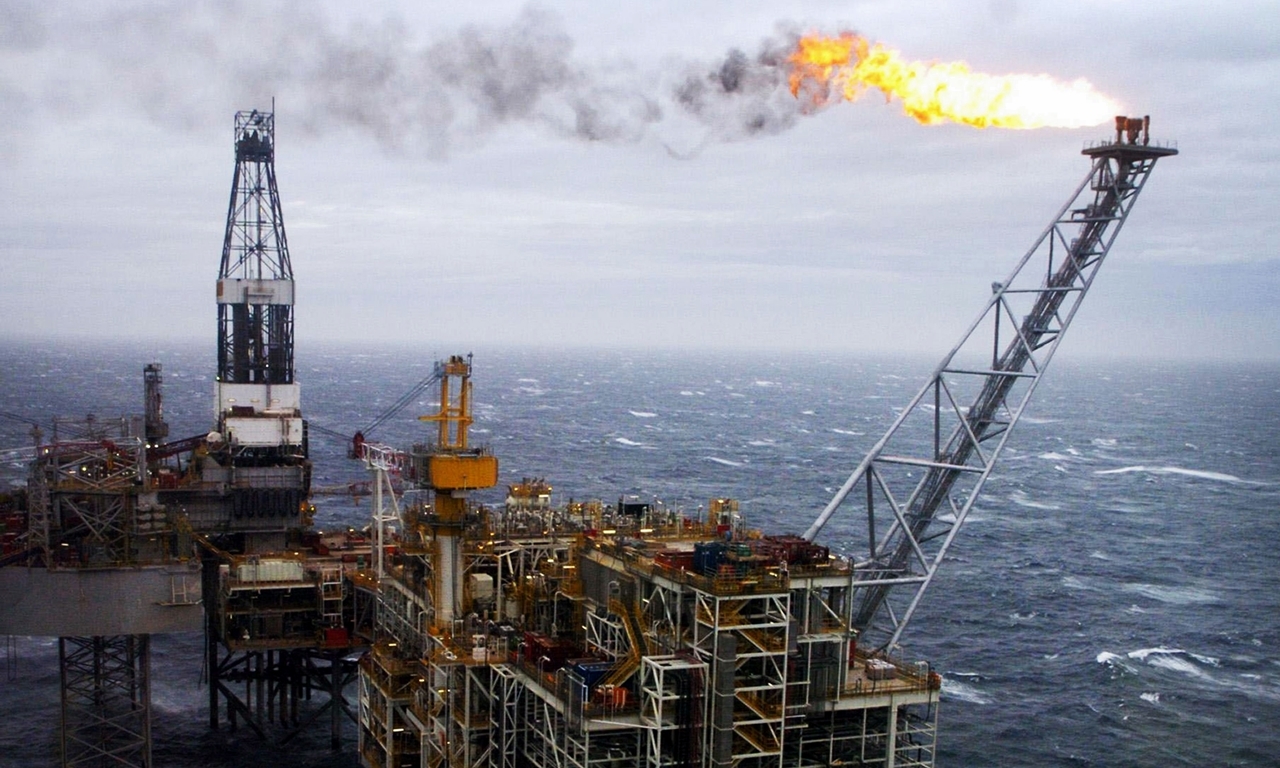 Emperor Nero fiddled while Rome burned. Now, Westminster is fiddling while Scottish oil jobs burn.
The real importance of the collapse in the price of oil is not its impact on government revenues. The price of oil will recover and revenues with it. The importance of the price fall is the impact on jobs and investment and therefore the prospects of this mighty industry.
That is not a debate about what the price of oil will be in the future. It is a debate for the here and now and the action that needs to be taken right now to protect Scottish jobs.
We've seen big oil price changes before. There's nothing new in that. Nine years ago the Brent oil price was exactly where it is now at $50. By mid-2008 the price had reached $140 per barrel. A mere six months later, it was back to $45 but only two years after that it was heading toward $125.
The only iron law of oil prices is that what goes down also goes up because the long-term price is governed by the cost of replacing the barrels that are used with new resources. That replacement cost is more like $100 than the current $50.
In addition, all wars come to an end and that includes the current oil price war between the Saudi sheiks and the American frackers. When the war ends, then the prices will be back up.
The real question is, how much damage could be done to the future of the industry by bottom-of-the-barrel prices. If investment dries up now then so do jobs. Which is why the London Government's apparent glee at low oil is so ill judged. Yes, of course it gives consumers relief at the pumps, although that is limited by the same government taking 70p of every gallon of petrol in tax.
And of course it will mean a welcome reduction in heating bills for people and energy costs for companies, although prices are noticeably slower to go down than up.
However, these important gains will not be at a bargain, if thousands of jobs are allowed to disappear, perhaps never to return. However, that job carnage does not have to happen. Here is an agenda to secure oil jobs.
In Aberdeen University, Scotland has the world's greatest expertise in oil taxation. Professor Alex Kemp has studied the North Sea for more than 40 years. In contrast, over that same period, there has been a new Westminster oil minister just about every year.
According to Professor Kemp's calculations, an investment allowance will have a big bang of an impact. It would stimulate investment, which otherwise will stall. Up to 26,000 jobs will be supported and introducing an investment allowance today will actually generate additional tax revenue tomorrow.
Then, there is a key lesson which we should take from across the North Sea. In the early 2000s exploration rates in the Norwegian sector were at rock bottom just as ours are now. They introduced an exploration credit system in 2005. By 2008 exploration levels increased by four times over. Better still, they went on to discover some major oilfields from the renewed exploration effort.
Of course, Westminster might say: what would a small country like Norway know about handling big oil? Well, quite a lot, really. Norway set up an oil fund in the '90s and is now sitting on a nest egg of £500 billion; a real "resilience fund" now worth £100,000 for every Norwegian.
As things stand, there is a big logic to the exploration incentive. It will put the new companies in the North Sea on the same tax footing as the older ones.
It will take advantage of lower rig rates to make discoveries today which can be developed tomorrow. It will save jobs and skills today, people who will provide the backbone of the industry tomorrow.
However, if this is to be done well then it must be done quickly. All that the UK Government has announced to date is a proposed 2% reduction in the supplementary levy the same levy that it increased by 12%.
A timetable for a serious reduction in this levy should be set but what matters more right now is a stimulus to exploration and to investment. That must be announced no later than the Budget in March.
If there is another attempt to fob the industry off then people will conclude that Westminster moves like lightning to put taxes up when oil prices are high but at a snail's pace to help jobs when oil prices are low. It is a policy of all take and no give. It is not a policy that Scotland should accept.
And there is an election coming up to make sure that message is heard.