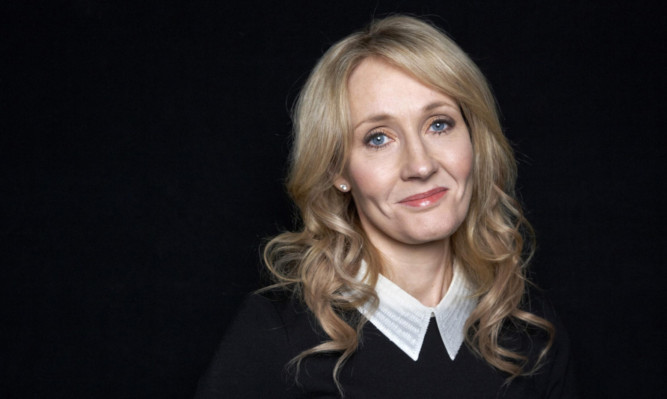 JK Rowling's outing, this week, as the author of a new crime novel under the name Robert Galbraith, has propelled his/her book, The Cuckoo's Calling, to the top of the best-seller lists. So what's in a name? Quite a lot, as Helen Brown discovered…
Writing about what you know is all very well, but making it up as you go along is what most writers of fiction aspire to do, so starting with your own name seems like an obvious ploy. Ms Rowling, of course, became JK in the first place, rather than Joanne, because savvy publishers reckoned that her target audience of young males might not accept a female name on the cover.
Now, The Cuckoo's Calling, from a respectable (and very well-reviewed) 1,500 hardback sales, has shot to the top of the book charts. Before the deception was discovered, critics like Val McDermid and Peter James hailed its style and "a major new talent", which must have been very gratifying for Ms Rowling, who did it because she wanted the book to be judged for itself alone after the hype surrounding her first non-Harry novel, A Casual Vacancy.
She's not the first, of course. In the early 80s, Doris Lessing wrote as Jane Somers, to show how hard it was for unknown writers to get published at all. Famously, Stephen King created an alter ego, Richard Bachman, with a detailed back story, family and career. He started off, according to King, as: "a sheltered place where I could publish a few early books which I felt readers might like. Then he began to grow and come alive. When his cover was blown, he died."
Rowling's Robert Galbraith, by contrast, looks set to continue, the real creator having found it "such a liberating experience" and "pure pleasure" to get genuine feedback.
There is, of course, a bit of a difference between choosing a version of your name that will go down well with potential readers or broaden your appeal and actually hiding behind a nom de plume because you genuinely don't want anyone to know who you are.
George Orwell chose that name to get away from his privileged background when he was choosing to write about social injustice and gritty everyday life and also because it sounded "solidly British". The late Iain Banks wasn't trying to pull the wool over anyone's eyes when he added an M to his science fiction novels, just signalling that he was aiming at a different audience. PD James was encouraged to use initials for her first books, although she never pretended to be anyone else, male or female, once she was on the way to becoming the doyenne of detective fiction. 50 Shades of Grey's EL James also added an air of non-gender specific mystery to her tale of bad-boy bondage. By historic contrast, Jane Austen's acerbic romances first surfaced as the creation of simply, A Lady, and Anne, Charlotte and Emily Bronte's words appeared via Acton, Currer and Ellis Bell. As they commented: "We had a vague impression that authoresses are liable to be looked on with prejudice." Smart cookies, these Brontes…
It's not a habit confined to the sensitive novelist, either. Ronnie Barker wrote under the name Gerald Wiley precisely because he felt his work wouldn't be judged purely on its merits. He apparently even rejected one of his own efforts in a bid to maintain anonymity, although not the now legendary "fork handles" skit.
Actors and actresses are well known for adopting stage names and pop stars aren't immune although it's easier to hide a literary voice than a literal one but not usually from motives of shyness or craving for privacy. You don't call yourself Marilyn Manson, channelling both glamour and gore, if you fancy strolling down the High Street in blissful anonymity to pick up the morning paper and a year's supply of Horlicks.
The continually reinvented David Bowie (born David Jones, not to be confused with the Mancunian Monkee of almost the same name) may have disported himself as Ziggy Stardust, The Thin White Duke and Aladdin Sane but also performed, without much fanfare, as part of the Tao Jones Index and Tin Machine.
So simple or flamboyant? Minimalist or memorable? Maggie Smith (real) or Engelbert Humperdinck (assumed)?
Me, I'll never make it as a writer with a name like mine. Not of fiction, anyway, in spite of what you might think about the veracity of what you read under my byline in The Courier. Although not so very long ago, an American lady called Helen Gurley added her married name (Brown) to her given one and made a mint out of inventing Cosmopolitan magazine. Following that example I'd be Brown Mudie and I'm not risking morphing into a Muddy Brown for anyone.
So thus far, dear reader, the only major way HB has made its mark in the world of words is stamped on a pencil.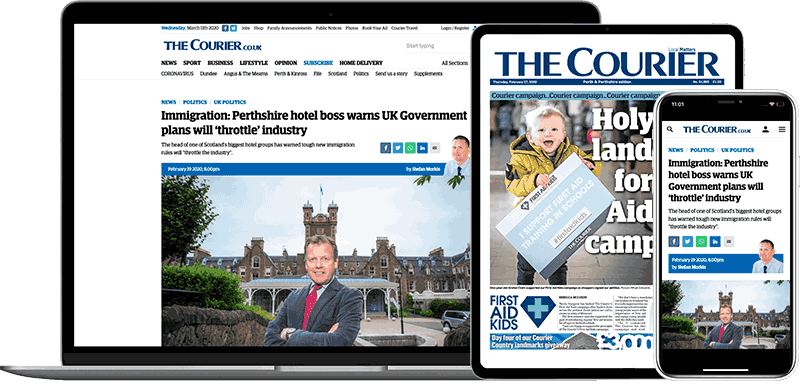 Help support quality local journalism … become a digital subscriber to The Courier
For as little as £5.99 a month you can access all of our content, including Premium articles.
Subscribe