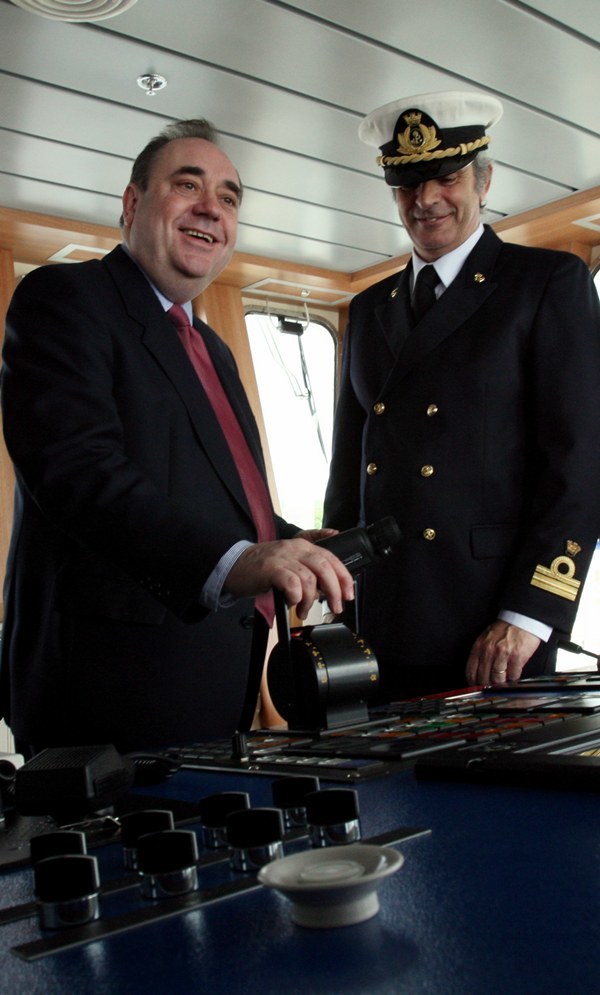 It might be a year late, but Rosyth ferry captain Antonio Arbilli's ship has finally come in.
The Italian was supposed to be at the helm of the maiden voyage of Scotland's only direct ferry service to continental Europe last May.
But just before Norfolkline's Scottish Viking was due to set sail from Zeebrugge, he suffered a heart attack and, as surgeons carried out a life-saving emergency operation, a replacement skipper was drafted in at the last minute.
And so it was Captain Dominico Commisso who was welcomed into Rosyth by Alex Salmond.
But Mr Arbilli was given the honour of captaining the ferry into the port on her first anniversary on Tuesday.
Feeling shipshape after his drama, he said he had been very disappointed not to have been able to captain the inaugural sailing last year.
"No-one was more disappointed than me that I could not take part in the maiden sailing last year," he said.
"Bringing the ship in today was my moment of glory. You know, this is like a new birthday for me so now I can celebrate twice," he said.
Now fighting fit after recuperating from his operation, he has had a change of lifestyle-giving up smoking and changing his diet.
Mr Arbilli, who now lives in the Dolomites, said it was a pleasure to sail the route, reinstated by Norfolkline only seven months after previous operator Superfast pulled the plug.
"It is a very nice route and I like it as the people are very lovely and friendly."
Having spent 10 years on sailings on the Irish Sea, Mr Arbilli was concerned the North Sea route from Rosyth to Zeebrugge during the winter would be worse, but he said those fears were groundless.
Mr Salmond, who was to welcome the captain to Scotland last year, said he was particularly glad Captain Arbilli had been able to take the helm for the anniversary sailing.
When the link was resurrected last year, it restored a vital transport link for Scotland, making a significant economic contribution in terms of carrying both leisure passengers and freight.
The ferry came to the aid of hundreds of holidaymakers stranded abroad last month when the volcanic ash from Iceland grounded flights across Europe.
Mr Salmond added, "Its value was highlighted during the recent travel disruption caused by the volcanic ash cloud, with Norfolkline making extra space available and hundreds of additional travellers using the ferry as an alternative means to get home."
The First Minister said he was pleased to support the first anniversary of the "important international" ferry service direct to the continent.
"The service offers people across Scotland an accessible route direct to the European mainland, whether for business or pleasure.
"And, of course, it provides our continental neighbours with an easy way to travel to Scotland."
With Norfolkline looking to introduce a range of offers and marketing initiatives to drive up passenger numbers in particular after the peak season Dr Mike Cantlay, chairman of VisitScotland, said it was important to work together.
"In what is still a difficult climate, it is crucial that we work together to get tourism growth back on track and Norfolkline's unique service will play an important role in that."
Jan Wittouck, acting director of Tourism Flanders-Brussels UK, also congratulated the operator on the first anniversary.
"This reliable service has become an efficient means of travel for all passengers looking to explore Flanders and its welcoming cities. We look forward to its continued success in the future."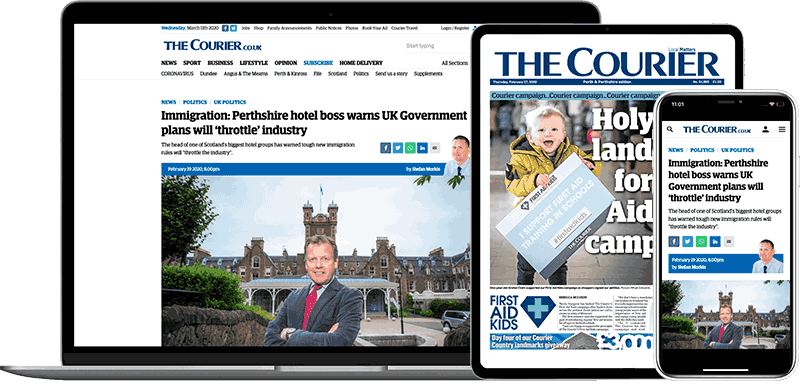 Help support quality local journalism … become a digital subscriber to The Courier
For as little as £5.99 a month you can access all of our content, including Premium articles.
Subscribe