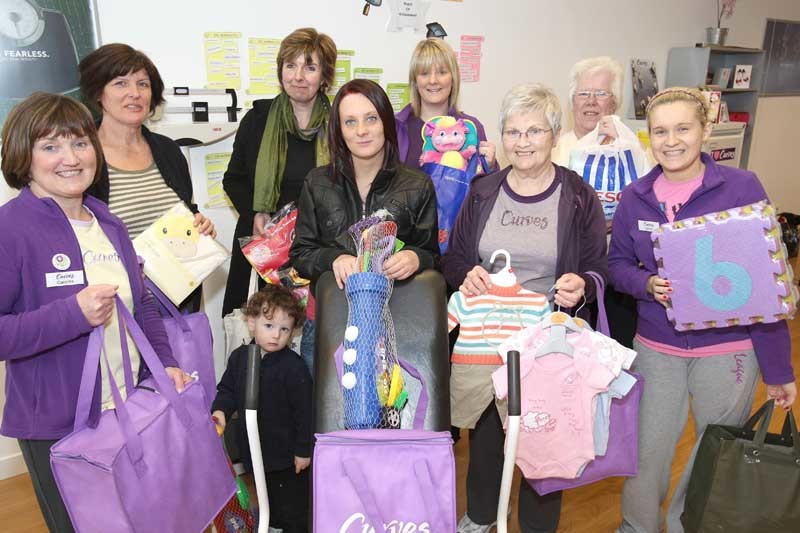 Members of a Dundee women's fitness club have presented food and clothing to a charity that helps young families cope with parenthood.
Curves gym at City Quay donated £1000 worth of goods to representatives of the St Andrew's Family Support Project, which is based at St Andrew's Church in King Street.
The project provides parents aged 21 and under with somewhere to meet, receive support and develop positive interactions and play skills with their children.
They are also encouraged to use public facilities around the city and are given opportunities to extend their education.
Curves owner Caroline Nicol said, "During March, we waived the joining fee for new members and instead asked people to donate food, clothing and other items that would be of benefit to young parents.
"Our existing members also brought in items and we've got about £1000 worth of goods.
"We have done fund-raising for other charities in the past but we wanted to donate to a local organisation and we thought it would be good to donate to young families in the community.
"A couple of girls from the gym visited the church to see what kind of work they do for the families.
"They help a lot of people so the fund-raising was really worthwhile."
Project leader Kathryn Miller said, "We can help the parents to save money on things like groceries and put it towards other items they require.
"We also run healthy eating programmes for the parents and offer healthy lunches and we can use products for the cooking and baking we do with the service users."