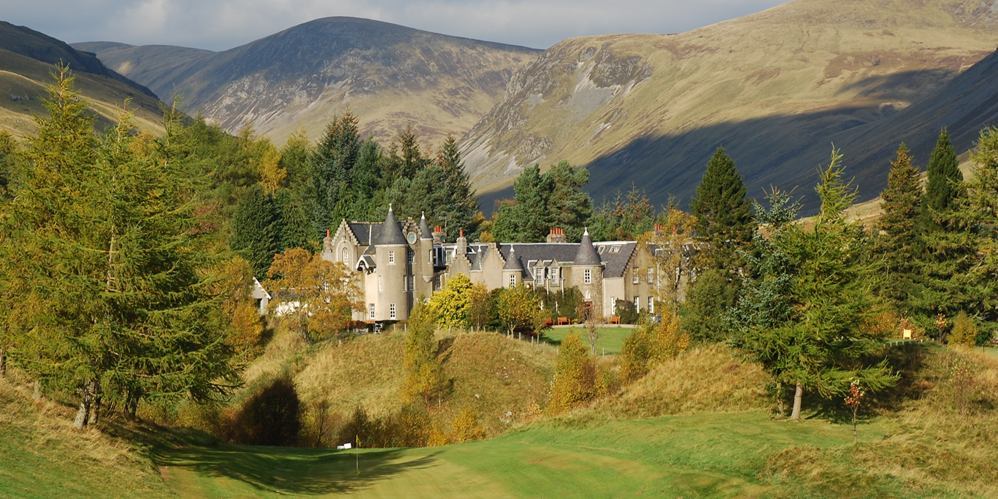 Dalmunzie, which stands proudly at the head of Glenshee in northern Perthshire, will celebrate 500 years of recorded history next month.
Dalmunzie is first mentioned in a charter by Sir William Scott of Balweary, which granted lands including "Delmonge" to John Fergusson of Dunfallandy on May 6, 1510.
Since then, the history of Dalmunzie encompasses many incidents associated with the Highlands.
The rise of the Macritchie/Macintoshs, the feuding and raids of the Caterans and the creation of a feudal landscape which once supported a population of over 150 people are all part of that rich history.
The Jacobite rebellions affected Dalmunzie and were a prelude to the clearance of 35 families to make way for sheep farming in 1790.
The 1800s saw the rise of shooting tourism and visits of Queen Victoria to Glenshee, while the arrival of new money and transformation of the estate by the Birkmyres in the early 1900s saw the introduction of Britain's highest railway and one of the highest golf courses in Britain.
Finally there was the conversion of the mansion house into a country house hotel in 1947, which has been enjoyed by thousands of visitors over the last 60 years.
All of this history has been collated and will be published to mark the anniversary.
Today the lands of Dalmunzie support Dalmunzie Estate, home to the Winton family since 1946, and Dalmunzie Castle Hotel, owned and operated by the Poole family since 2004.
Visit dalmunzie.com for more information on the hotel and the area's history.