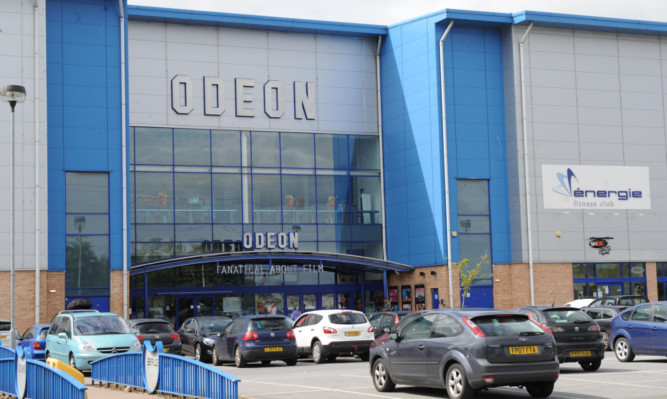 Passions boiled over at the premiere of Fifty Shades of Grey in Dundee amid allegations a drunken woman had to be ejected from a cinema.
An incident during the first batch of screenings of the blockbuster hit in the City of Discovery saw two would-be movie goers become embroiled in a foyer stand-off at the Odeon.
Odeon confirmed the "disagreement" between the two guests at their multiplex in Douglasfield as temperatures rose ahead of the raunchy film.
It is understood cinema workers had to intervene to calm the feuding pair before the movie started.
One eyewitness, Carrie Anderson, later reported that a woman "in some state" had to be escorted out of the building during the Friday night showing.
Writing on Facebook, she said: "A woman was escorted out the Douglas pictures when we were there on Friday. People get themselves in some state."
Meanwhile, in Glasgow on Saturday, three women were arrested at a screening of the racy flick.
A spokesman for Odeon said: "We've had a brilliant, very busy weekend at Odeon Dundee as we welcomed thousands of guests to see Fifty Shades of Grey.
"Overall the atmosphere has been fantastic and everyone has had a lot of fun.
"There was a brief disagreement between a couple of guests in the foyer one night, but it was all resolved quickly and the guests went on to enjoy the film."