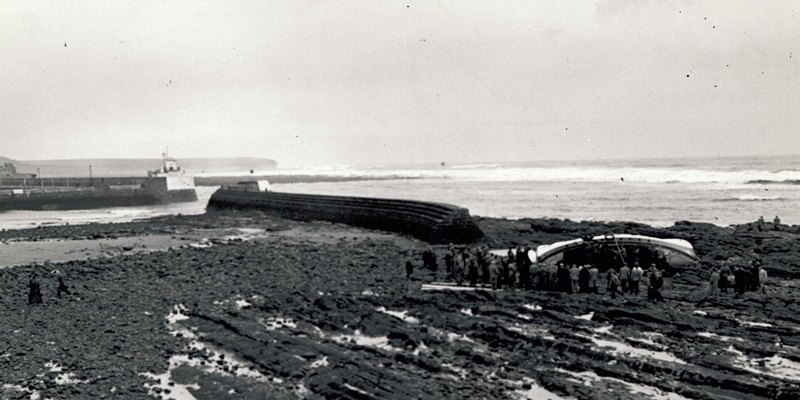 This week saw the 57th anniversary of one of Arbroath's darkest days and one that continues to live on in the memories of many of the town's sea-faring families.
October 27, 1953, was the day the lifeboat RNLB Robert Lindsay was lost along with six of her seven crew.
David Bruce, Harry Swankie, Thomas Adams, William Swankie, David Cargill and Charles Cargill all perished as they returned from an abortive mission to assist a vessel in difficulties.
The boat was within sight of shore when it was swamped by a massive wave and capsized on the rocks off Inchcape Park. The only survivor was Archibald Smith, of Ladyloan, who managed to grasp a rope shot from the shore.
The lifeboat was returning to Arbroath shortly before 6am after a fruitless search for a vessel in distress.
As it neared the harbour, it was hit by 20-foot breakers and swept along the side of the west breakwater before capsizing.
Lifeboat officials saw the Robert Lindsay approaching the gap between the west breakwater and the harbour wall but could only look on helplessly as her lights disappeared.
Coxswain David Bruce, whose body was discovered lashed to the wheel, had served on Arbroath lifeboats for 30 years. He was survived by a wife and married daughter.
Mechanic Harry Swankie was due to retire from the lifeboat after 32 years of service. He left a wife and four daughters. His nephew, William Swankie, left a wife and two young daughters.
Thomas Adams, the owner of a small fishing boat, also left a wife and two young daughters. The Cargill brothers, Charles and David, crewed a fishing boat with their other brother. Both were engaged to be married.
A plaque in their memory is displayed in the lifeboat shed and a street in the town was named in their honour. The disaster also prompted Fred Dallas to pen the song The Arbroath Lifeboat Tragedy.
Independent councillor Bob Spink still remembers the tragedy. "I was there that day, and the memory will be with me always," he said.
"The sight of the upturned boat in the grey morning light and the all-pervading silence of the shocked townspeople huddled together, with tears in their eyes, will move me forever."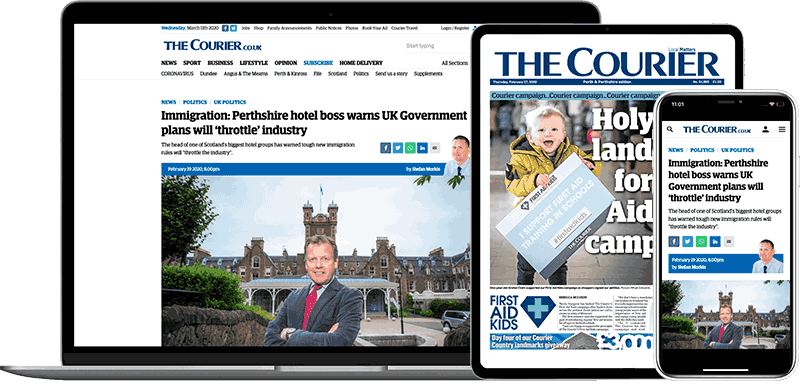 Help support quality local journalism … become a digital subscriber to The Courier
For as little as £5.99 a month you can access all of our content, including Premium articles.
Subscribe