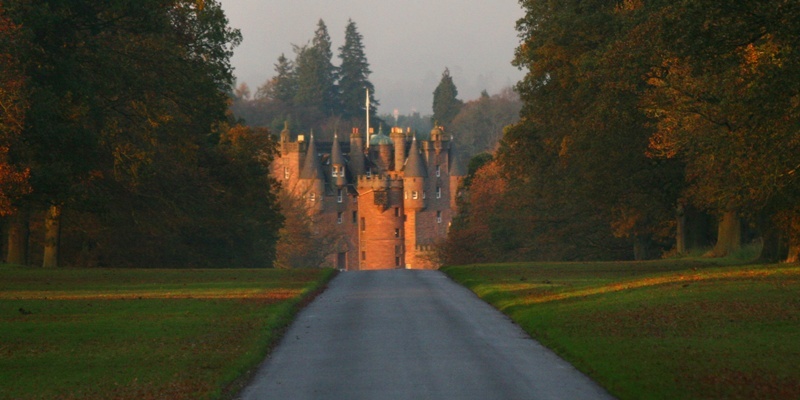 A striking replica of a regal wedding gown is to return to its owner and spiritual home after making a big impression at Glamis Castle.
The gown was modelled on the dress worn by Mary Eleanor Bowes in 1767 at her marriage to John Lyon, the 9th Earl of Strathmore, and has been on loan to the Angus attraction since April this year as part of a special exhibition to coincide with the marriage of Prince William and Kate Middleton.
Mary Eleanor was buried in the original dress said to be worth £1 million at today's prices in Poet's Corner in Westminster Abbey.
Designer Jerri Charlton created the replica as part of her degree in 2009 and it went on show in the National Trust's property at Gibside Chapel, Newcastle, to where it will return.
"The dress has made a striking impression on visitors and with the schools about to come off, we wouldn't like anyone to be disappointed to discover it has gone when they come along to Glamis," said castle marketing executive Libby Reynolds.
"We are currently in discussion with Jerri about the possibility of making another dress which will remain at Glamis."
The display at Glamis, including the late Queen Mother's wedding dress and April's official royal wedding programme, will continue until at least the end of August.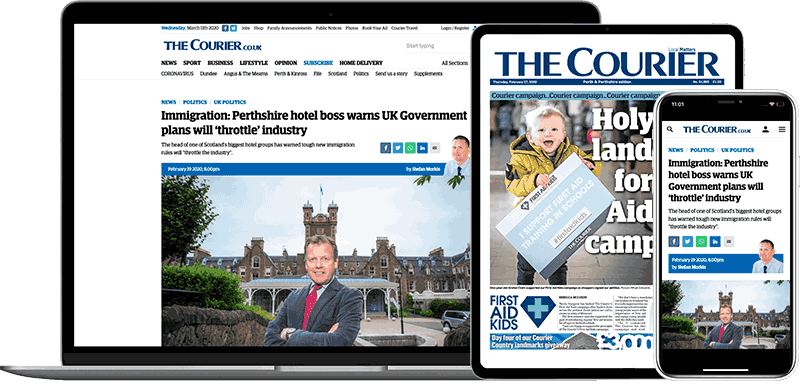 Help support quality local journalism … become a digital subscriber to The Courier
For as little as £5.99 a month you can access all of our content, including Premium articles.
Subscribe