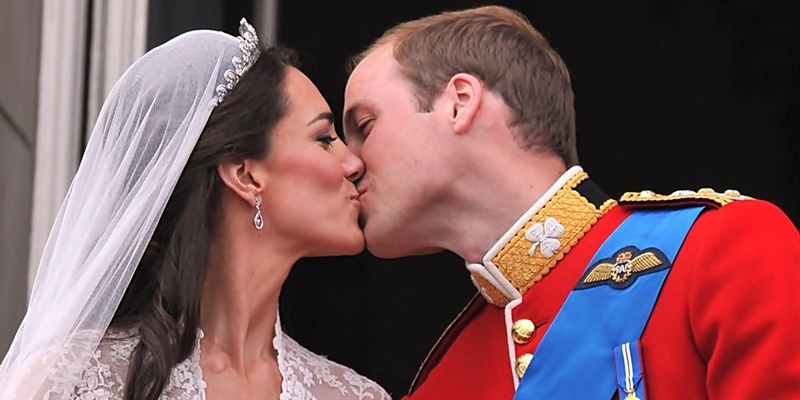 Kate may have joined the Royal family amid extraordinary scenes in London on Friday, but research into a laird's lineage has shown Prince William already has a Middleton in his family from around 350 years ago.
Ancestry researcher Gordon Casely was trawling through details of Kate Middleton's family tree when he stumbled across a bloodline linking the nation's future king with gentry from Luthermuir, near Brechin.
It was discovered the prince's bloodline stems from John Middleton, eldest son of Robert Middleton of Caldhame, whose family had been minor lairds in the village for generations.
King Charles II made John Earl of Middleton in 1656 and his daughter, Lady Helen Middleton, married Patrick Lyon-the Earl of Kinghorne in 1662.
Helen is the ancestor of Lady Elizabeth Bowes-Lyon, youngest daughter of the 14th Earl of Strathmore and Kinghorne better known as Queen Elizabeth the Queen Mother, or Prince William's great-grandmother.
"I wonder if Prince William realises that in marrying Kate Middleton, he also takes Middleton lineage to her, just as she brings Middleton blood to him," said Mr Casely.
"HRH's bloodline is of a different sort to Kate's English Middleton pedigree, for Prince William is in direct descendancy of a Middleton loon from the parish of Luthermuir, hard by the southern tip of Kincardineshire.
John Middleton is thought to have been born around 1608, before enlisting as a regimental pikeman at just 13, then becoming a lieutenant-general by the age of 32 through his own ability and the royal favour of King Charles I.
Jealous of his power and standing, Middleton's political enemies had him condemned to death.
He escaped the Tower of London, however, and returned to Scotland, first as Charles II's commander in 1653, before being appointed Royal Commissioner to the (Scots) Parliament in 1660.
He was then appointed as Governor of Tangier and had a large government house built overlooking the Strait of Gibraltar.
On January 25, 1674, Middleton suffered a fall, breaking an arm and shoulder and later died from his injuries aged 66.
Janette Anderson of Luthermuir Village Improvement Group said, "I think it is fantastic. I am very interested in local history and I will have to check my own family past to see if I can find a connection to royalty.
"You only really ever hear about Glamis in connection with the royal visits, but I'm sure Prince William will have Luthermuir on his itinerary next time he comes up."