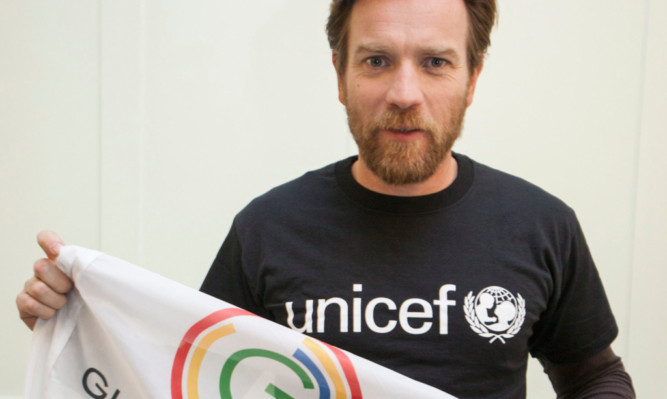 Olympian Sir Chris Hoy and Hollywood star and Unicef ambassador Ewan McGregor are urging sports fans to donate to the charity when applying for tickets for the 2014 Commonwealth Games in Glasgow.
Tickets went on sale this week and the famous Scots were joined by sporting heroes Colin Jackson and Baroness Tanni Grey-Thompson, as well as Unicef UK ambassador Eddie Izzard, in encouraging people to include a donation to charity partner Unicef, the world's leading children's organisation, when booking.
Unicef UK supporter and BBC athletics pundit Colin Jackson tweeted: "There has never been better reason to apply for Glasgow 2014 tickets.
"Not only will you be part of the biggest and most exciting sporting event to take place in the UK next year, but by choosing to opt-in and donate to Unicef you will be helping transform children's lives."
Sports fans have the opportunity to donate £5, £3 or £1 to Unicef's life-changing work for children when applying for any of the one million tickets that are on sale at www.glasgow2014.com/tickets.