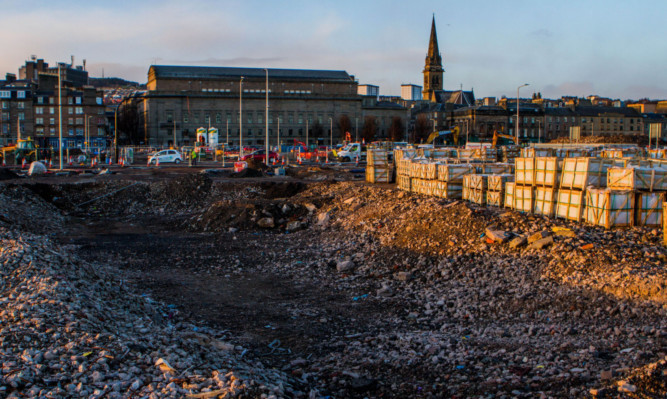 Dundee-based Labour MSP Jenny Marra has called for a Scottish Government inquiry into why the costs of the V&A project have nearly doubled to £80.1 million.
She believes the Scottish Government should recognise the project's national importance and use some of their £444m underspend to meet the extra £40m cost.
Other Scottish cities have national art galleries paid for centrally by Edinburgh, and she said the SNP, having let costs on the project rise, should meet the higher bill.
"Dundee deserves no less," she stated. "People will be shocked that the costs have nearly doubled and have been allowed to do so.
"We need to know who knew what and when about the inflated costs. The Scottish Government should lead an inquiry into the management of costs on this project."
Dundee City East SNP MSP Shona Robison said: "Dundee deserves the best and that's what will be delivered for the city.
"Dundee is transforming itself and the V&A is a key, iconic, part of that regeneration which is already having a positive impact on inward investment and job creation and the public perception of Dundee as a city on the rise.
"All partners are committed to the V&A at Dundee which is at an advanced stage and our commitment will be strengthened by the need to ensure we can keep to the schedule for completion of the project as we approach the actual building work."
Phil Long, V&A Dundee director, said: "People are already benefiting from the prospect of V&A Dundee, getting involved in our pre-opening activities and exhibitions, or experiencing the increased confidence it is helping develop in the city."