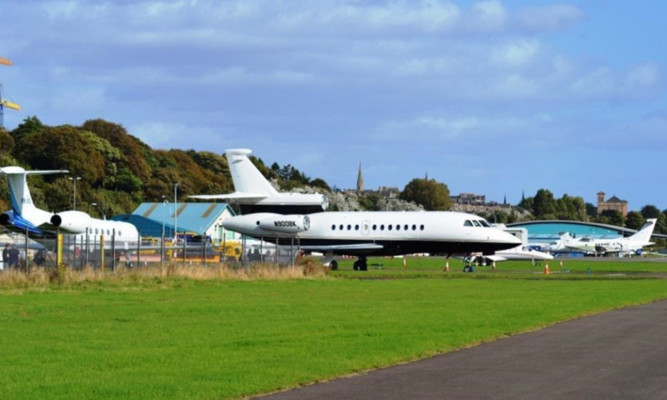 Rich golf fans heading to Scotland for the Ryder Cup have provided a much-needed boost to Dundee Airport.
Operator HIAL said private jets flying in for last month's Europe versus America golfing showcase at Gleneagles had led to an uplift in activity at the Riverside airstrip.
However, the traffic generated by the tournament was not enough to offset a dip in performance at Dundee in the quarter, with a double-digit fall in passenger numbers year-on-year.
Figures from HIAL show that 7,232 passengers passed through Dundee between July and September, 1,221 fewer than in the same period last year.
The airport has been struggling to attract new routes and only has one scheduled service, to Stansted in London.
The FlyBe franchise-operated flight was established in the spring under a public service dispensation but is heavily subsidised by the taxpayer through the UK Government route development fund.
"Dundee Airport recorded a drop in passenger numbers of 14.44% during the period," HIAL said in a quarterly update statement.
"However, a good performance on the Stansted route and the impact of private jet traffic using Dundee as a gateway to the Ryder Cup resulted in a much better performance in September, with passenger numbers down by 0.4% on last year."
Overall the group which is wholly owned by Scottish ministers saw passenger numbers at its 11 regional Scottish airports fall marginally, by 0.5%, to 398,353 in the quarter.
Inverness suffered a 5.7% year-on-year drop to 180,309 but remained the most popular airport in the group by a considerable margin. Performance is also expected to lift in the months ahead as new routes to London City, Dublin andManchester come on stream.
Sumburgh continued its strong growth on the back of increased oil and gas traffic, while Barra was the strongest performing airport in percentage terms with a 22.4% uplift.
By the same measure, only Wick turned in a poorer performance than Dundee, with a 27.4% drop in passengers in the period.
"The third quarter was something of a mixed bag," HIAL managing director Inglis Lyon said.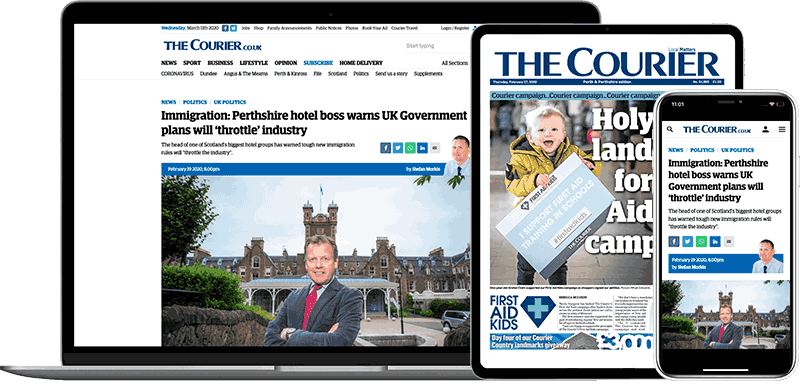 Help support quality local journalism … become a digital subscriber to The Courier
For as little as £5.99 a month you can access all of our content, including Premium articles.
Subscribe