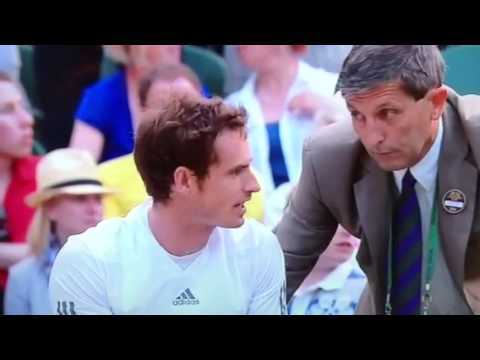 It's here at last. The annual festival o' fun we've all been waiting for since young Andy lifted the trophy last year.
Yes folks, it's Wimbledon time again.
There's a sea of purple and green. People are scoffing unreasonably priced strawberries and cream. The UK's greatest wits are shouting "c'mon Tim" as Murray prepares to serve.
And the great and good have turned out to watch as Dunblane's finest begins his title defence.
They all want to say they were there when he set out on the route to further glory (or maybe they wanted to see him acting like a 6-year-old told to come in for his tea by his mum).
We're not giving away any secrets by saying he won comfortably but The Courier serves up (honk!) so much more in its smashing (honk!) tennis coverage. See Tuesday's ace (honk!) edition.
Elsewhere we volley another set of champion (honk!, honk! And, indeed, honk!) stories your way.
We've got a spectacular Kinross-shire landmark going back on the market, a couple whose passport woes have turned to joy and more from our man in Spain with 7 Scots.
The latest high profile Scot to invite the ire of social media loons has stuck his head above the parapet and we reveal the costliest place to die in Scotland.
There was some non-World Cup football news as St Johnstone learned their Europa Cup opponents and there was lots of World Cup-related football news as well.
And we're still giving away a penguin.*
It truly is a Grand Slam (honk – enough, Tired Tennis Cliche Ed) of a paper. And available as a digital edition too.
* We're not giving away a penguin – that would be cruel. You can sponsor one though.