 A Scottish entrepreneur's new chain of burger bars will serve up 100% of its profits to local charities.
Garreth Wood's latest venture, a string of eateries called The Boozy Cow, will initially benefit four charities, including Chas, whose services include Rachel House hospice in Kinross.
Mr Wood, who owns Speratus Group, recently opened a Boozy Cow in Edinburgh after the success of its Aberdeen bar.
He is looking at opening another three units in either Dundee, Perth, St Andrews, Glasgow or Inverness by the end of 2017, creating 150 new jobs.
The group is confident that, when fully operational, the combined donations to charity on an annual basis will be more than £1 million.
The first beneficiaries from the profits of the Boozy Cows will be Chas (Children's Hospice Association Scotland), the ARCHIE Foundation, VSA Aberdeen's major social care charity and the STV Children's Appeal. Mr Wood said: "If through business, we can go some way to tackle social problems, improve communities, people's life chances or their environment then it has all been worth it."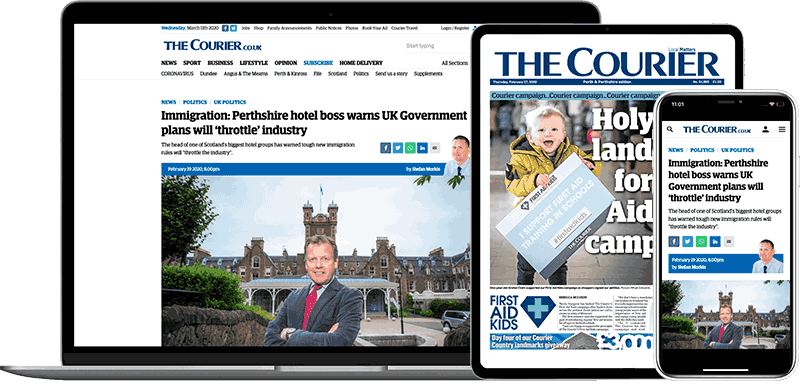 Help support quality local journalism … become a digital subscriber to The Courier
For as little as £5.99 a month you can access all of our content, including Premium articles.
Subscribe