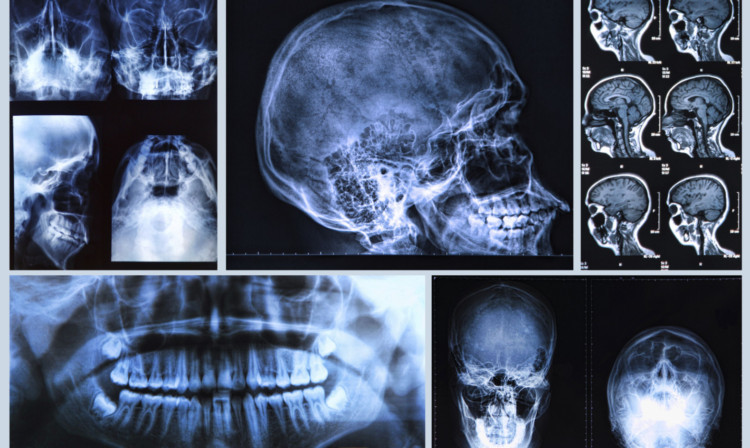 Although 820,000 people in the UK are affected by dementia, it seems to be the poor relation, compared to other diseases, when it comes to funding. A debate in Dundee tonight will hopefully play its part in changing that. Caroline Lindsay finds out more.
Dementia is a general term for a range of illnesses and disease symptoms which affect the brain. Alzheimer's disease and vascular dementia are the most common illnesses.
Dementia is an illness that affects the brain, making it harder to remember things or think as clearly as before. Each person with dementia is different how the illness affects someone depends on which area of their brain is damaged.
It affects 820,000 people in the UK 25 million of the UK population have a close friend or family member with dementia. Most people with dementia are over 65 but it's estimated that over 64,000 under-65s have dementia. Dementia in people under 65 is often called early onset dementia.
As well as the huge personal cost, dementia costs the UK economy £23 billion a year, more than cancer and heart disease combined. Despite these figures, dementia research is desperately underfunded. A debate at Ninewells Hospital in Dundee this evening, part of Dundee Science Festival and organised by Alzheimer's Research UK (ARUK) East Central Scotland Centre, will provide information about dementia and discuss local research being conducted to understand and tackle it.
The vision of ARUK is for a world free from dementia. Dr Marie Janson of ARUK says: "We want to defeat dementia. It's a big task because alzheimer's and dementia are complex diseases. We're tackling dementia on several different fronts and a lot of our research involves building a picture of what causes dementia. This knowledge is crucial and forms the basis of new preventions and treatments.
"We're all investing in new ways of diagnosing dementia doctors need to be able to diagnose it accurately, reliably and quickly so that patients can get the treatment and suppport they need. To stop the disease in its tracks or reverse it is our long-term goal."
The ARUK East Central Scotland Network Centre is based in the Medical School in Ninewells and is one of Alzheimer's Research UK's 15 centres of excellence for alzheimer's research in the UK. They predict there will be over a million people with dementia by 2025 and as our population ages, the need for treatment and prevention will increase. If the age of onset of the disease could be delayed by five years, the incidence would decrease by up to 50%.
Gabrielle Colston, service manager for Alzheimer Scotland in Dundee, will be one of the panel members. She says: "It's good to provide people with an opportunity to discuss dementia there's a growing number of sufferers and many folk have issues and concerns with that. Historically, dementia maybe hasn't had the attention it needs. We've made a lot of progress but compared to a disease like cancer, it's still massively underfunded.
"A debate like this is about making people more aware that it's not someone else's problem, it's everyone's problem. We all know someone it affects and it may affect us one day, too."
Gabrielle manages the Dementia Research Centre in Morgan Street in Dundee, providing personalised care for individual needs. "Medical advances and treatment in dementia are fantastic but not everyone can get treatment the medication doesn't work for everyone and sometimes it's not suitable for people with other, pre-existing medical conditions. Thirdly, there are different types of dementia, not just alzheimer's. It's not a case of one size fits all.
"My job is to provide social support there are so many people affected by dementia, both those with the illness themselves and their families and friends, and the fact that someone develops dementia every four seconds really brings this home. Dementia can bring many challenges, both for the person with the diagnosis and for those close to them but the good news is that we are learning more all the time about more effective ways to support people to live well with dementia.
"It is really important that everyone who uses the centre feels welcome and valued. We offer a range of services, including early stage support, a ladies' lunch group, a men's group, carer support and a musical memories choir.
"I'm looking forward to the debate. There will be a lot of families, friends and carers of people with dementia there but I hope that lots of other members of the public will come to find out more about it, too."
Dr Calum Sutherland, from the diabetic and cardiovascular medicine department, is also on the panel and says: "We hope that evenings like tonight's allow local people to not only find out more about what research goes on in Tayside but also to have the chance to ask questions about dementia. We hope it will encourage people to get interested in dementia research and tell us their own experiences. We will also tell people how they can get actively involved in research. So I hope everyone will take advantage of this opportunity."
Amanda Kopel, whose husband, former Dundee United player Frank Kopel, has dementia, knows what it's like to be a carer 24/7. "When you first get the diagnosis you go through all the emotions under the sun: anger, denial, grief, blame. I've lost my husband and he's not coming back. Dementia is no respecter of age, creed, colour or wealth," she says.
"I hope tonight's debate raises the public profile of dementia and that everyone comes together as a team it needs a big, big push because we're facing a real crisis."
Alzheimer's public debate: Lecture Theatre 2, Ninewells Hospital, Dundee DD2 1UB, today from 6pm to 8pm, free entry. For more details call 01382 383358 or email s.l.simpson@dundee.ac.uk