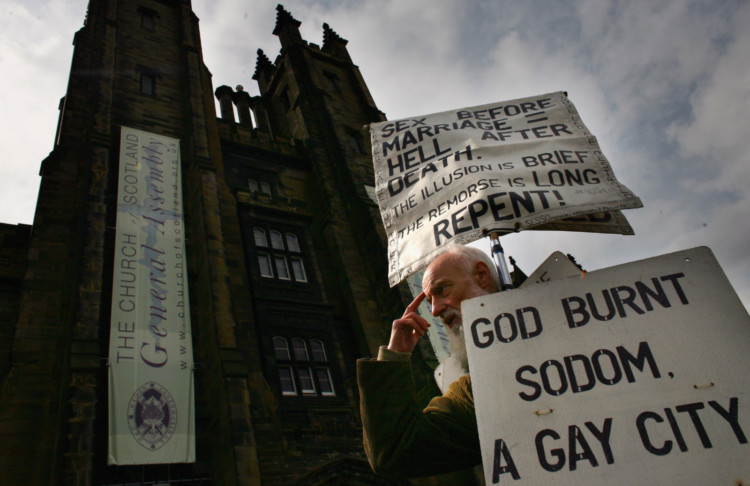 Thousands of members have deserted the Kirk in Courier Country, according to startling new statistics.
The "disappointing" numbers, which were revealed ahead of the Kirk's General Assembly in May, show that there were 3,058 fewer members in east and central Scotland.
At the end of last year there were just 94,252 members in Courier Country, down from 97,310 at the end of 2012.
The dramatic drop reflects the deep decline in church membership across the country generally, which has now fallen below 400,000 for the first time.
And a church source has claimed that the situation could be worse than it appears, as membership numbers in the report bear little relation to actual weekly attendance.
He argued that if the Kirk had 398,389 active members that would mean 287 people filling the pews of every congregation each week, which he said is not the case.
A senior Church of Scotland clergyman said that the organisation remained one of the largest religious bodies in the country and an important part of the community.
The biggest fall in membership in Courier Country came in Dundee, which had 472 fewer members at the end of 2013 compared to 2012. Stirling also lost more than 400 members under the same comparison, while St Andrews lost more than 300 and Perth more than 200.
George Whyte, acting principal clerk of the Church of Scotland, said: "The Church of Scotland is naturally disappointed that in the last year the number of official members has dropped by 3%.
"However with almost 400,000 members, the Church remains one of the largest membership organisations in Scotland.
"The government census last year revealed almost a third of the population 1.7 million identify with the Church of Scotland.
"The decline in official membership is primarily linked to the age profile of congregations. There is no obvious link to discussions over potential ordination of ministers in same sex relationships. Just 1% of our 1,389 congregations have seen their minister and a proportion of their members leave the church for this reason.
"The Church of Scotland remains a highly relevant presence in towns, villages and cities in the East of Scotland. You will find Church of Scotland parishes engaged with their communities in every corner of this part of the country," he added.
However Spencer Fildes, chairman of the Scottish Secular Society, believes the falling membership reflects a changing society.
He said: "The Kirk now represents only 8% of the population, which is a remarkable decline and a terminal decline.
"If we are going to progress as a country, we need to acknowledge the historic contribution the Kirk has made, yes, but also that that contribution must now be seen as historic."