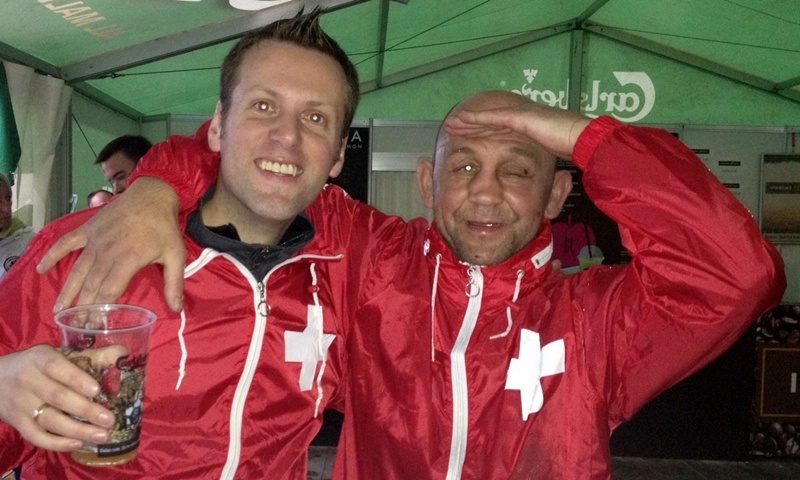 I like football. And I like alcohol. As a Scottish man I have no choice in the matter.
On many a happy weekend especially in carefree years gone by I have combined these twin passions with (occasionally) glorious consequences.
During my student days in Edinburgh in the late-90s there were dozens of Saturdays spent meeting at the railway station for a few pints before taking the train to stadiums across Scotland (while enjoying a jar or two) then hitting some boozer or another in Hamilton/Falkirk/Aberdeen/Motherwell/Paisley (delete as applicable) for a wee snifter prior to heading to the ground.
Despite all this imbibing, I never took part in nor even witnessed any major problems either inside or out any of the stadiums across Scotland.
Importantly, I don't think enjoying a pint (or two) at the game would have made any difference whatsoever in this regard. In fact, having missed countless goals due to my weak bladder/desire to eat pies I very much doubt the prospect of joining yet another long queue for a drink would have proved entirely irresistible.
Yes, it might be tempting to buy one or two drinks before the game or at half-time but the opportunities would be extremely limited.
Cash-strapped clubs would benefit and it is hard to see who would lose.
Of course, the whole reason we can't be trusted to enjoy a drink at the fitba is down to those considerably older than us. The buffoons who just couldn't be trusted to behave themselves in the 70s and early 80s. In particular Old Firm fans.
Perhaps the reason I didn't see any bother is because I was following Dundee home and away, largely in the second tier of Scottish football. We didn't play Rangers or Celtic that often. While rivalries were always fierce there was little in the way of hatred. And nothing in the way of violence, either booze-fuelled or otherwise.
Yes, we had probably all had too much to drink in those heady student days, but still we found ourselves capable of reasonably decent conduct. Just as the thousands of Scottish fans who headed to Wembley for the recent international against England managed to sup to excess without rioting.
So why can't we be trusted to have a wee drink at the game? Perhaps we can. I certainly can't see it being a problem outside of Glasgow or more accurately outside of Ibrox and Parkhead. I am sure fans of the mighty Partick Thistle (for my money the best team in Glasgow) could take a drink without invading the pitch/urinating in public/battering each other.
Yet again it seems to me to be a case of pesky Rangers and Celtic fans ruining everybody's fun. After all it was in the wake of disgraceful scenes at the 1980 cup final that the alcohol ban was introduced. When their teams are not busy humping us at the beautiful game, (a minority of) Old Firm fans love nothing more than spoiling a nation's fine reputation for booze-fuelled GOOD behaviour.
The Tories have outlined proposals to bring booze back to football. I say yes.
Just don't give any to those naughty Old Firm fans.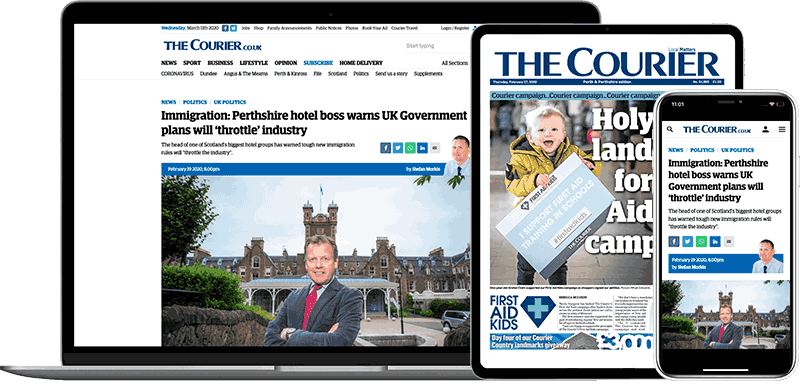 Help support quality local journalism … become a digital subscriber to The Courier
For as little as £5.99 a month you can access all of our content, including Premium articles.
Subscribe