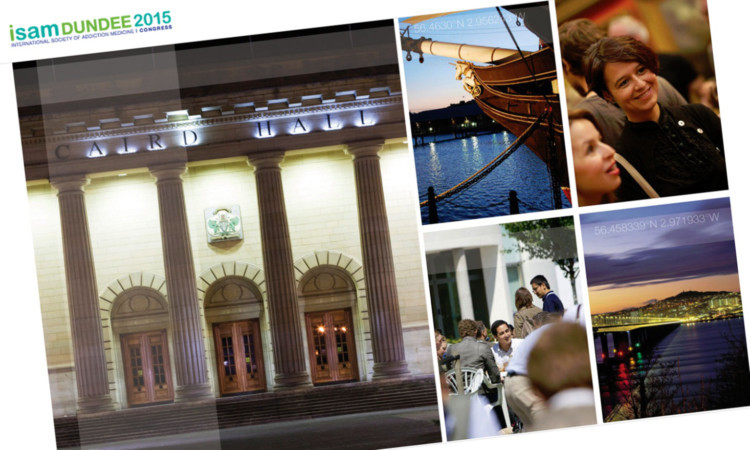 Dundee will be the focal point for drugs agencies and experts from around the world next summer, The Courier can reveal.
Leading figures will jet into the city from across the globe for a congress that could establish Dundee as a beacon in the fight against addiction.
More than 500 delegates are expected to attend the conference.
Leading experts will gather to discuss the latest thinking on how to treat addiction.
A huge arts and culture event will also form part of the gathering by the International Society of Addiction Medicine.
The congress, to be known as isamDundee 2015, is being organised by Dr Alex Baldacchino, a consultant psychiatrist for addiction and clinical senior lecturer in addiction psychiatry at Dundee University.
Dr Baldacchino said: "Next year we're going to have global experts talking about novel treatments such as vaccines, neurosurgery and personalised medicine using genes.
"In the next 10 years, harm reduction will be changing hugely.
"This is a very important event, the aim of which is to celebrate recovery.
"It will be held in the Caird Hall and will involve leading experts, who can be scientists, doctors and lecturers.
"The thinking is that by getting everyone together we can discuss everything from the development of research to delivering a service which will ensure patients will receive the best treatment for their addiction problem."
Duncan of Jordanstone College and the DCA will also be involved in the hosting of cultural events as part of the congress and a civic reception for delegates will be held at the Discovery Centre.
"Service users and their families will be involved in the arts and culture conference," Dr Baldacchino added.
"We are trying to provide a legacy post-conference. People become really polarised on the subject of substance misuse.
"They feel there needs to be a solution but actually they forget the people who have the substance misuse problem.
"People are people and they have different problems and different lifestyles so there is no one solution. This congress is looking at that and celebrating recovery."
The congress has been revealed just weeks after Dundee was once again named as Scotland's drug death capital, with the city's ratio topping the country's table of shame for the third time in four years.
Mortality rates linked to substance abuse rose to their highest level since 2009 with 0.22 per 1,000 people in the population falling victim in the most recent collation of official figures by ISD Scotland.
There were 32 drug related deaths in Dundee in 2012, when the statistics were recorded. Across Tayside, there were 54 drugs deaths.