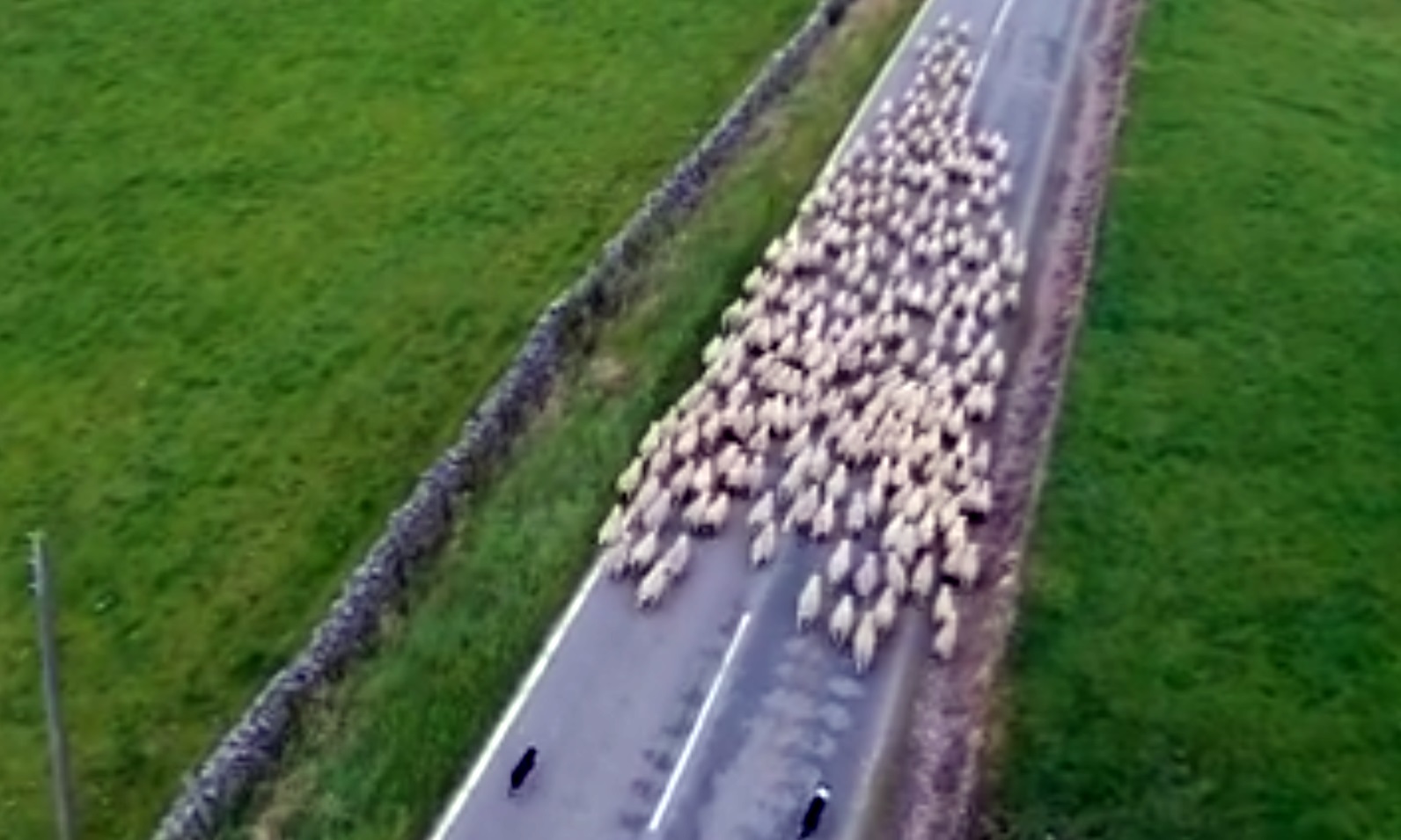 I knew my days of shunning the evils of technology and Facebook were numbered when my niece and nephew kept referring to my mobile phone as "the brick", writes Joyce Campbell.
And one day, while listening to Radio Scotland, I heard a commentator say that anyone who hadn't heard of Lady Gaga must have been living under a stone.
It was time to come out from under the stone.
My twin niece and nephew, Frances and Mure, set me up on Facebook.
Like most things I attempt this was not going to be a half-hearted effort, so drones, GoPros and smart phones have been used to capture footage of gatherings, the loading of livestock lorries and the mart in Lairg during the annual lamb sales in August.
I now post regularly on life on our hill farm and I will seldom be without my digital camera to capture even mundane tasks.
Billy, who works with me part time, and Ian, my long suffering husband and an auctioneer with Aberdeen and Northern Marts, are extremely patient as I call for 'just one more shot'.
My technical support and moral compass are the twins.
They ensure no postings are made with inappropriate rants and there are frequent calls for IT support.
After just two years on Facebook my page has grown to more than 5,300 followers and when one of our films of newly speaned lambs running to the fields went viral with 3.7 million views, my site went into meltdown.
I was inundated with friend requests and I turned on the computer one morning last August to find more than 900 notifications.
I swiftly turned it off and headed to the hill to gather and have a good think about it all. I made the decision to go for it and commit.
For me the decision was proactive and positive.
Rather than lamenting supermarkets and the weather, this was an opportunity to sell our industry.
I wanted to show a wider audience that, like most farmers, I love my way of life.
Here was a chance to share the passion I have for the heather hills of Sutherland and the livestock that are reared on them; to show the consumers of lamb and beef the journey that these animals take at the end of summer, when the grazing quality reduces and they are taken to auction markets such as Lairg, to be sold to finishers in the south.
It has allowed us opportunity to dispel some of the negative stereotypes that are sometimes associated with agriculture.
We try to farm with a conscience and, wherever possible, to buy locally and employ local people and contractors.
To a fragile, remote and sparsely populated community such as ours, a locally spent pound can make a huge difference.
Social media gives us the best chance we've ever had to showcase farming.
It gives us a platform for active discussion and debate.
And for me it's a connection to an outside world which otherwise feels very distant from my daily life.
So if you are not doing so already, why not give it a go?
You may even be pleasantly surprised to find that the wider public want to know the story behind their food.
Even if just one extra packet of home produced lamb chops are sold on the back of what I post, it has been a worthwhile effort.