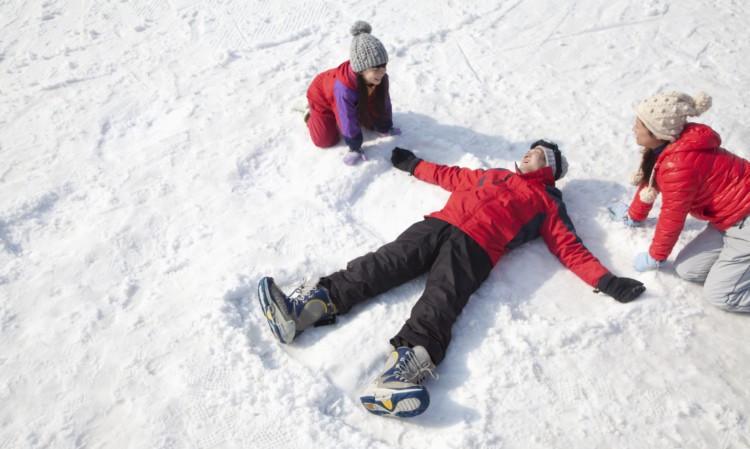 With many parents choosing to take family holidays during the school year to avoid increased costs, Jack McKeown asks if it is acceptable to break the rules to take a break.
Having children isn't cheap, as any parent will tell you. But should companies be specifically charging you more just because you have them? As things stand, parents who only take their children on breaks during the school holidays pay a stern financial penalty.
Package holiday prices jump by as much as 30% from the school terms to the school holidays. It isn't just the price of holidays that goes up, either. Research by consumer group Which? also showed car hire prices are massively hiked during school holidays by as much as 176%.
Outrage over this perceived injustice is now reaching a crescendo. It began somewhat innocuously with a post on Facebook by a Devon father about the "rip-off" cost of trips in the school holidays.
His rant quickly went viral and has been shared by more than 143,000 people.
Since then, a petition calling for Government action has shot past the 100,000 signatures required to spark a debate in Parliament.
Almost 170,000 people have put their names to the document, making it the fourth most supported topic since the Government's e-petition system was set up in 2010. Yesterday saw MPs debate the matter. Among the measures being called for are a suspension of aviation tax during the school holidays to make foreign ventures more affordable.
Other suggestions have included the regulation of holiday prices to prevent travel firms from "profiteering" during peak season.
However, travel companies say that school holiday price rises are essential if they are to remain solvent for the rest of the year and the Department for Business, Innovation and Skills has said it is "for businesses to decide the market worth of their products".
Despite the crippling cost of going away during school holidays, England is to crack down on parents who take their children away during term time by giving schools the power to issue £60 fines.
Meanwhile, the number of days Scottish children miss school to go on holiday has risen by 81% in the last decade.
Struan Nimmo, 41, is content editor of The Courier. He and his wife Catriona, 39, took their three children aged six, eight and 11 out of Freuchie Primary School for a week to go on a "once in a lifetime" ski trip to La Plagne in the French Alps. Had they gone during the school holidays their trip would have been up to £2,000 more expensive.
"With skiing, there are only two weeks of the year you can do it during school holidays and it would have been £300-£400 more per person if we had gone during those times," he said. "You're looking at between £1,500 and £2,000 extra for the trip. We simply could not have afforded that and would not have been able to go."
Struan and Catriona asked their children's head teacher for permission to take their children out of school.
"It's Fife Council's policy not to grant permission so the school's hands were tied," he explained.
"The five days that we took them out of school goes down as an unauthorised absence.
"My wife and I discussed it and we decided, with their excellent attendance records, this was a once in a lifetime trip that our kids would benefit hugely from.
"We took school work away with us. Obviously, it was a holiday so they weren't studying all the time but a few of the evenings we made them sit down and do some work.
"Taking our kids out of school wasn't something we did lightly or would want to repeat but we couldn't have done it any other way. Our children definitely gained more than they lost from it."
The Scottish Government is not keen on parents taking children out of school during term time. Its guidelines on attendance say that schools will not normally give permission unless the family needs time to recover from distress, the parent's job restricts holidays to term time, or there are other exceptional circumstances.
On the issue of holiday-time price hikes, a spokesman for VisitScotland said: "Each individual establishment, including hotels and B&Bs, has its own pricing strategy, which VisitScotland has no input into or control over.
"However, as Scotland's national tourism organisation, we have always strongly advocated a common-sense approach among accommodation providers, citing to the industry the importance of providing visitors with value for money, both inside and outside of school term time."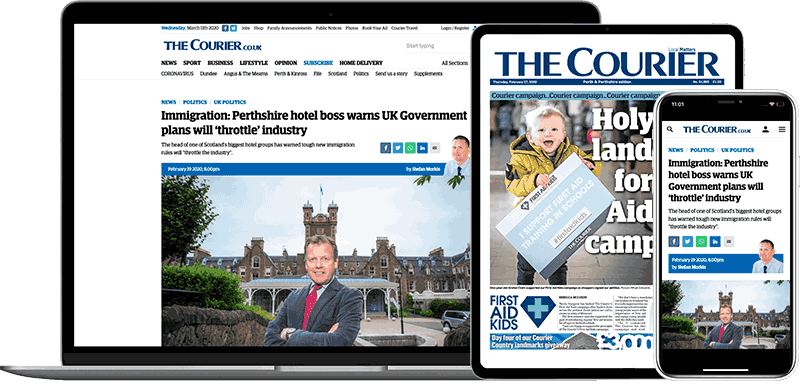 Help support quality local journalism … become a digital subscriber to The Courier
For as little as £5.99 a month you can access all of our content, including Premium articles.
Subscribe