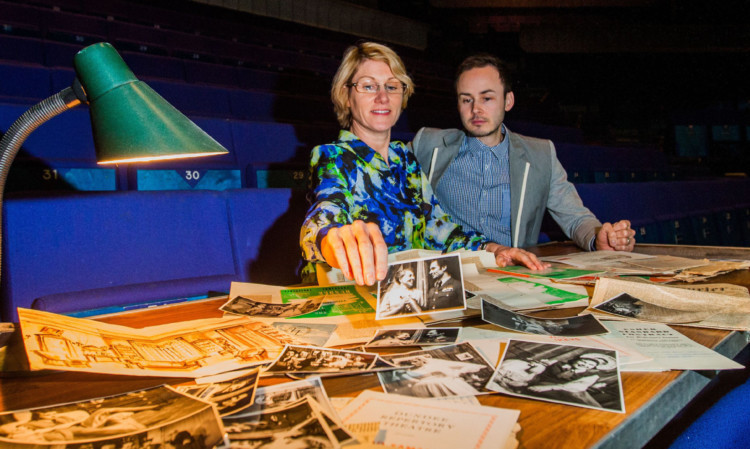 Seventy years ago tonight crime writer Agatha Christie was in Dundee for the world premiere of what would become Death on the Nile.
Christie's Hidden Horizon which would go on to be called Murder on the Nile before its more famous name was settled on was first staged at the Dundee Rep Theatre on January 17 1944.
According to The Courier's reviewer at the time all the ingredients for a "first-rate" murder mystery story a pleasure steamer on the Nile, a background of "Eastern music", a rich young wife, a pauper husband, jilted fiance and a greedy uncle were to be found within Hidden Horizon.
They said: "There is not a single loose end in this new play by Agatha Christie, and each line seems to add to the bewilderment and complexity of the plot.
"Yet how beautifully simple it seems when the final denouement comes, and all the sinister schemes are laid bare."
And the old newspaper review points to a certain shyness in Christie, saying: "Mr A R Whatmore, producer, apologised at the end for taking the curtain but explained that though the authoress was present, she was very shy and not even in London could she be induced to make a speech."
With the Rep Ensemble set to embark on rehearsals for another Christie play, And Then There Were None, artistic director Philip Howard told of his joy at discovering the Dundee theatre had premiered Hidden Horizon 70 years ago.
"We've had a lot of fun putting the new show together," he said.
"The estate, Agatha Christie Limited, has been great to work with. It was them who told us that the Rep had done the very first production of what became Death on the Nile. It was a huge thing.
"It was all to do with the producer at the Rep at the time having known her in London it must have been a gift from her to him to do it here."
Philip said looking through the archive material from the time had increased the enthusiasm for doing the new Christie play.
Philip said: "I think the estate maybe allowed us to do And Then There Were None because Dundee was one of the first places outside London to do Agatha Christie."
And Then There Were None opens in March and the Rep will hold a special Whodunnit week from March 1-7 seven days of crime and mystery-themed activity in and around the city centre.
The conclusion will mark the opening night of the play which runs from March 5 to 29.