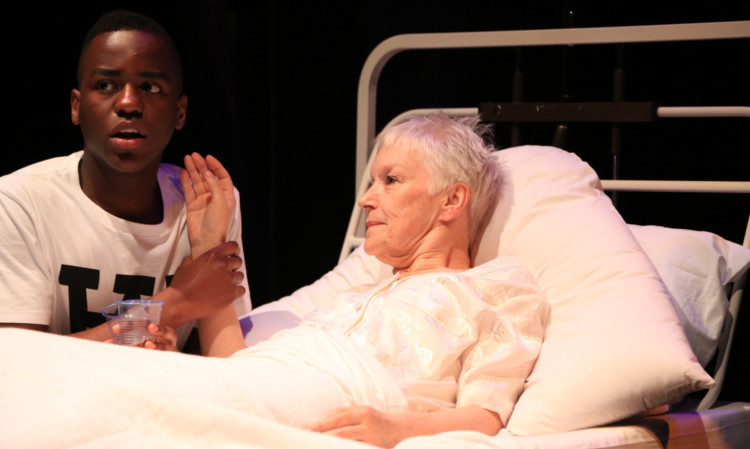 Members of the public are being invited to perform in a new production at Dundee Rep.
Cars and Boys director Philip Howard is looking to give up to 40 participants a walk-on part in one scene with the actors of the Dundee Rep Ensemble.
The scene sees the members of the public walk solemnly across the stage bearing gifts for people in hospital.
Rep company stage manager Dan Dixon said: "We have a lot of people from community shows taking part and we are trying to get the youth theatre involved as well.
"We are aiming to get 16 to 20 people joining in every night. Their appearance in the play is really quite a moment.
"The visitors just come out of nowhere between the scenes. It's the most random thing that happens in the whole show.
"In the play a woman has had a stroke and is slipping in and out of a dreamlike state so it works really well."
Dance captain Gwen North said: "I think it is a good experience for anyone and a good way to test out being on the stage.
"It's really unique. It is quite brave of them to give us a chance to do it."
Cars and Boys is a black comedy that follows a woman battling with her morality.
Directed by Dundee Rep artistic director Philip Howard and designed by Scottish theatre designer Lisa Sangster, the show is performed in an unusual transverse-seating auditorium on the Rep's main stage, meaning the audience gets a more intimate experience.
This unique opportunity is available on two dates during the run at Dundee Rep Theatre which are next Wednesday and next Friday.
To be entered into the draw call Caishlan Sweeney on 01382 342606 or email csweeney@dundeereptheatre.co.uk between 11am and 4pm on Thursday.
Names will be drawn by Dundee Rep staff soon after and the chosen amateur actors will be notified.