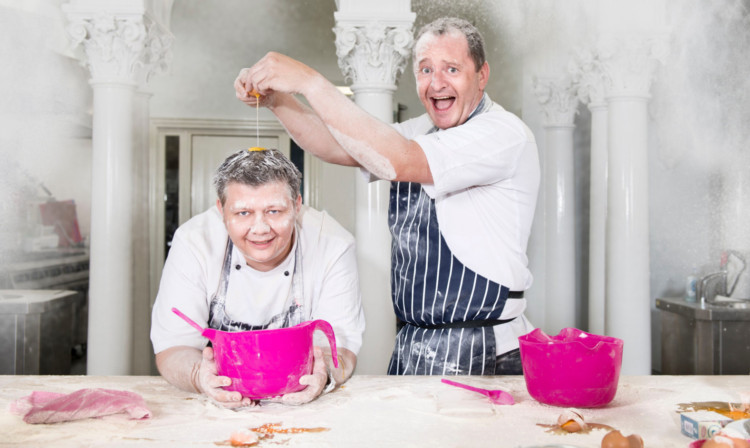 Breakthrough Breast Cancer is inviting budding bakers to get crafty in the kitchen for an inspirational fundraising event this month. Gayle Ritchie finds out that taking part in the Great Pink Bake Off is a piece of cake.
There's never been a better excuse to make cakes. On October 18 an army of bakers will hold their own cake-worshipping events in a bid to raise money for Breakthrough Breast Cancer. The fun event entitled the Great Pink Bake Off will take place in schools, workplaces and even in homes across the UK and anyone can take part.
Every year 50,000 women are diagnosed with breast cancer and 12,000 die. Breakthrough funds almost 25% of the UK's breast cancer research and can only continue its life-saving work with your help.
Jackie Rollo of Broughty Ferry signed up for the Bake Off because she has a family history of breast cancer and is BRCA2 positive.
BRCA hit the headlines in May when actress Angelina Jolie revealed she had undergone a preventative double mastectomy after a blood test revealed she carries a damaged BRCA1 gene, a defect that greatly increases the odds of a woman getting breast cancer.
Facing what she said was an 87% chance of developing the disease, she decided to undergo a prophylactic double mastectomy, an operation that reduced her risk to 5%.
The BRCA1 and BRCA2 genes are very similar. But harmful mutations in BRCA1 can lead to breast cancers that are harder to treat because they don't respond to hormone therapies used to treat tumours that occur more often in women with BRCA2 mutations.
"The care provided is fantastic but research cannot be done without much-needed funds," says Jackie. "I live in Dundee and have signed up to the Great Pink Bake Off to get my colleagues involved as well."
Don't worry about whether or not you're a dab hand in the kitchen, anyone can get involved. Baking cakes need not be complicated and some recipes only involve a couple of easy steps.
For inspiration, have a look at Broughty Ferry home economics teaching assistant Rebecca Morrocco's blog, Becca's Bakes (beccabakes2.blogspot.co.uk).
Mum-of-two Rebecca, 38, bakes everything from cupcakes to traybakes and even organises cupcake decorating parties.
She bakes to order and since she started her business in January last year, requests have been flooding in.
"I used to love baking with my mother as a young child and found I really got into it with my kids," she says. "It's a great, fun thing to do and even better that you can eat the results!
"Children love baking and my friends were always happy to see me in the knowledge I'd bake biscuits with their wee ones!"
Most of Rebecca's recipes are easy to follow, and traybakes such as Anzac Biscuits and Fold-Up Cheesy Straws only involve a handful of steps and her advice to anyone thinking of taking part in the Great Pink Bake Off is simply: "Do it! It doesn't matter whether you've baked before because it's all about having fun and raising money for a great cause. Everybody knows someone who's battled breast cancer and it's a subject which touches most of our hearts."
Top Scottish chefs Mark Greenaway and Neil Forbes, pictured, are hoping to whip up support for the Great Pink Bake Off.
Neil is the chef and director at one of Edinburgh's best-kept secrets, Cafe St Honore, and was named the Scottish Restaurant Awards Chef of the Year in 2011.
"Sadly, most of us know someone affected by breast cancer," he says. "I'm asking for some help and urge you to join the Great Pink Bake Off on October 18. Do it at work with colleagues, at home with the family or even at school with your pals. Go on, get baking, have fun and save lives!"
Breakthrough Breast Cancer has designated October 18 as Great Pink Bake Off day but if that date doesn't work, bakers can choose any day in October, the dedicated Breast Cancer Awareness Month.
Taking part is easy. First, you need to recruit your army of bakers, the more the merrier. Ask everyone you know friends, family, colleagues, school friends. Then, you need to decide who's going to bake what and, most importantly, who's going to be responsible for taking people's donations.
The venue is important, so once you've worked out where to host the event, invite everyone you know.
The Great Pink Bake Off website has invitations you can download and print out and you can make your own posters to help advertise your event. Create and hand out flyers to your friends and print out your own Bake Off bunting to help decorate your event.
Once you've baked your delicious delights, whether creamy cupcakes or sumptuous sponge cakes, you can upload and share pictures online with the Great Pink Bake Off community. In doing so, you will be entered into two fabulous competitions: one for best bakes and one for disasters … so don't throw away those scorched scones!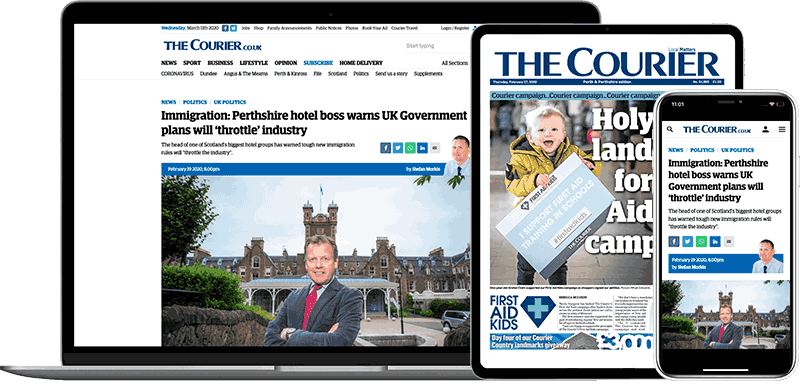 Help support quality local journalism … become a digital subscriber to The Courier
For as little as £5.99 a month you can access all of our content, including Premium articles.
Subscribe