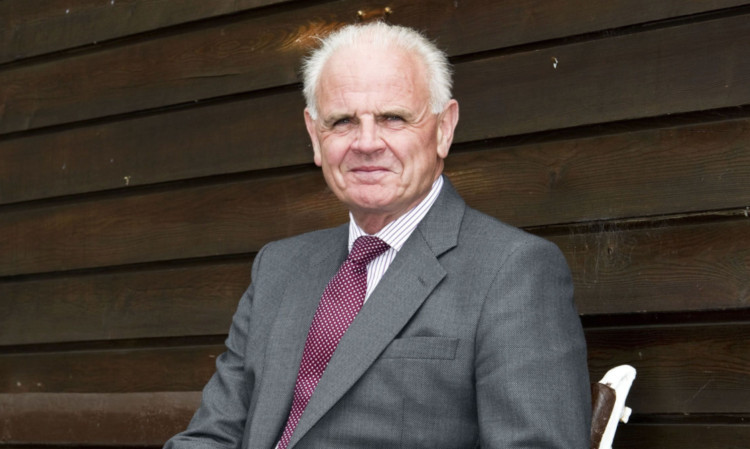 Scotland's Cabinet Secretary for Rural Affairs, Richard Lochhead, has raised the issue of giving farm tenants an absolute right to buy (ARTB) to a new level.
At the Highland Show, in a rather off-the cuff comment to agricultural journalists, he said, to the consternation of interested parties, that ARTB was back on the agenda.
After giving evidence to the Scottish Parliament's Rural Affairs, Climate Change and Environment Committee, Mr Lochhead said it was now "inconceivable" that ARTB would not be included in an imminent review of tenant farming legislation.
This is a considerable shift in position.
The Highland Show comments came as a shock to both landowners' and tenants' representatives if only because the measure had until then been conspicuously shelved.
Mr Lochhead had considered that the spectre of ARTB was putting landlords off the idea of letting land, but in his Highland Show comments he said that he had lost patience with this approach.
In his view insufficient land had been made available to let since the last change in legislation in 2003.
He used Wednesday's evidence-giving session as an opportunity to indicate that this opinion had hardened, but at the same time he was very clear that ARTB, if introduced, would only apply to secure tenancies granted under the 1991 Act.
Mr Lochhead said: "I have taken this opportunity to confirm more detail about the Scottish Government's review of tenant farming legislation.
"I have already made clear that it would be inconceivable for this review not to include consideration of absolute right to buy.
"Today I was pleased to clarify, for the avoidance of any doubt, that consideration of absolute right to buy will be restricted to secure 1991 Act agricultural tenancies which can be passed down through families for generations.
"I also confirmed the review of agricultural holdings legislation will be a ministerial-led, rather than external, review.
"I will soon be making an announcement on the remit of the review, the appointment of review group members and the timetable involved.
"Many tenant farmers have made the case that current tenure arrangements stifle on-farm investment.
"Given the current land reform debate in rural Scotland we need to consider what is in the best interest of rural communities and the role individual land ownership plays in this.
"Landlords' views must also be heard."
The fact that Mr Lochhead himself intends to lead the review is a significant indication of the importance he is giving to land reform and agricultural holdings legislation.
Scottish Land & Estates, which represents landowners across Scotland, responded, saying it supports the Cabinet Secretary's call to ensure a vibrant tenant farming sector but maintains that the introduction of an ARTB will prevent this from being achieved.
Luke Borwick, SL&E chairman, said: "We have made some very progressive proposals to help take the sector forward and are committed to working with Government and the industry to deliver change that will benefit agriculture.
"We welcome the Cabinet Secretary's general comments today to the committee about the forthcoming agricultural holdings review, and like him hope that it delivers exciting measures which benefit the sector.
"We will play an active role in that review.
"Our members operate land-based businesses, and tenant farming is an integral part of these businesses.
"It is in our members' interest to let land and, above all, they want to see a vibrant and successful tenanted sector that gives the next generation of farmers a chance to get going.
"Our stance remains the same with regard to ARTB and the negative impact of continuing calls for its introduction are clearly evident through the ever-increasing loss of confidence in letting.
"The debate should be based on evidence that clearly investigates the impact of ARTB on a vibrant tenanted sector and agriculture as a whole.
"The review must provide an opportunity for all those involved in agriculture to have a say including those looking to come into the sector and must look at all issues rather than overly focusing on one area."
The Scottish Tenant Farmers Association has welcomed the Cabinet Secretary's announcement that he is to take charge of a thorough and wide-ranging review of the tenanted sector including consideration of extending tenants' rights to buy their farms.
STFA chairman Christopher Nicholson said: "We are pleased that the Cabinet Secretary has recognised that the tenanted sector is ailing and in need of an overhaul.
"We are still working with 65-year-old legislation, long past retirement age, and we look forward to working with Government and other industry bodies to make tenancy law fit for the 21st century.
"STFA also welcomes confirmation that the absolute right to buy for tenant farmers is to be considered as part of the review.
"It is high time that the emotion and rhetoric surrounding ARTB is put to one side in favour of a rational debate, taking into account not only the effect it would have on individual lives and businesses but also the impact it would have on Scottish agriculture and the benefits it would bring to rural Scotland."