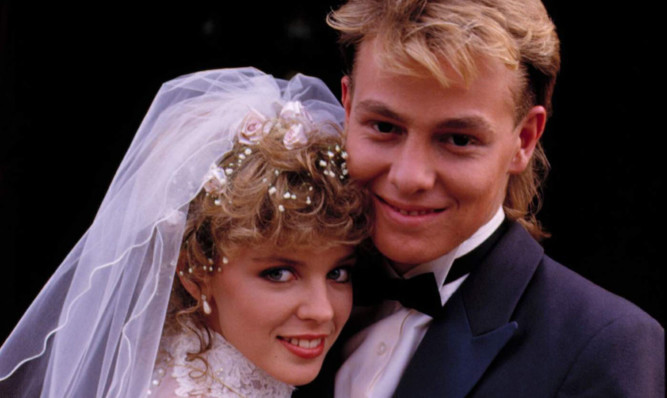 It started with a nightmare, but 30 years on the success of Australian soap opera neighbours has been a dream for its fans and the legion of stars who got their big break on Ramsay Street.
Australians viewers got their first glimpse of the show on March 18 1985 it opened with one of its characters Danny Ramsay awakening from a bad dream and a year later the show was in the UK as a mainstay of the BBC's daytime schedule.
It pulled in millions of viewers and only became more popular when the BBC scheduled an early evening repeat which captured a younger after-school audience.
Along the way it made stars of actors including Jason Donovan and Kylie Minogue and around 20 million people tuned in to watch their characters, Scott and Charlene, tie the knot in 1988.
https://youtube.com/watch?v=iduvLzKvwko
It was so popular with fans that the wedding theme Suddenly by Angry Anderson was a top-three hit later that year.
And that was not the only hit single that can trace its roots back to Ramsay Street with Minogue, Donovan, Delta Goodrem, Natalie Imbruglia and Holly Valance all having chart careers.
It has even produced some acclaimed acting talent with Guy Pearce and Margot Robbie getting their big breaks on the soap.
Veterans of the show which moved to Channel 5 in 2008 including Mark Little, Anne Charleston and Stefan Dennis will join fans at a special 30th birthday party today at the Cafe de Paris in central London.