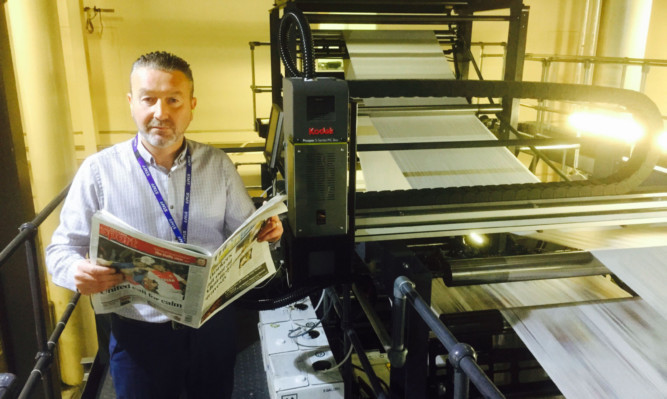 DC Thomson has installed a revolutionary new system that turns the history of the printing press on its head and Courier readers will be the first to benefit.
Discovery Print, the company's printing arm, has installed a new digital print head that makes it possible to randomise parts of the paper.
This will be used for the first time on Saturday for a new competition where readers can win £500 simply by buying a copy of The Courier.
Every single copy of the paper will have a unique code printed inside the Weekend magazine as part of our Courier Code competition.
On Monday we will print 20 of these codes in the paper. If your code from Saturday matches one of those you have cracked the code and won £500.
It is only the new digital printing head that makes it possible to give every edition of the paper a different code inside.
Since Johannes Gutenberg invented the first printing press in Europe in the 15th century, presses have mass-produced copies of the same page by printing from plates containing the text and images.
For centuries the only way to change what is being printed has been to change the plates, which involves halting the print run.
But digital technology now means it is possible to change what is to be printed without swapping plates.
Discovery Print, has now installed a Kodak digital print head on its presses at the Kingsway.
This will allow The Courier to print unique codes in every copy of the paper for the competition.
The digital printing head sprays one billion drops of ink per second, allowing it to change text and images without slowing down the speed of the printing press.
Discovery Print and DC Thomson head of operations (newspapers) Guy Forester said: "Every paper is the same unless you stop and change the plates.
"Now we can leave a white space and use the digital head to print at offset quality where every copy is different.
"In terms of what it offers our own titles, the print head provides us with the ability to produce tailored marketing and advertising initiatives and campaigns via uniquely printed barcodes and coupons or more targeted campaigns for our advertisers.
"The addition to our print facility sets us apart from competitors, allowing us to offer additional services to current and prospective print clients that are relatively rare in the UK marketplace."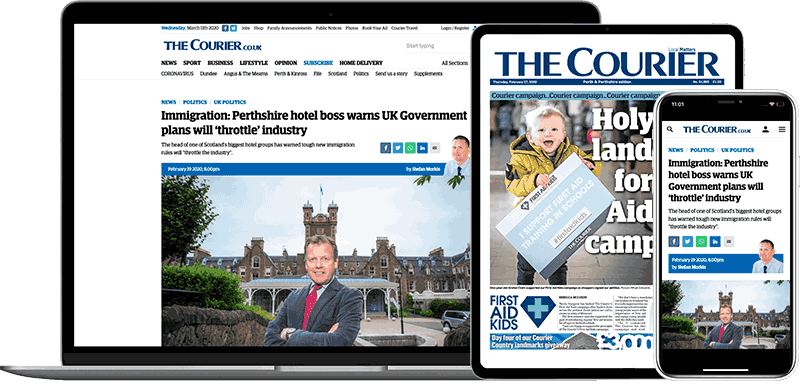 Help support quality local journalism … become a digital subscriber to The Courier
For as little as £5.99 a month you can access all of our content, including Premium articles.
Subscribe