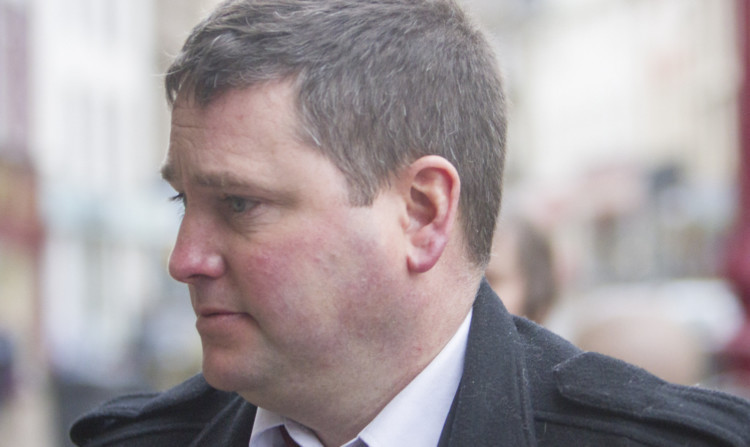 A hero Angus lifeboat coxswain has clung on to his position despite admitting illegally poaching fish.
Thomas Mark Yule, 42, from David's Hill, St Vigeans, Arbroath, was fined £300 by a sheriff on Thursday but he won't face additional sanctions from the RNLI.
Yule pleaded guilty at Arbroath Sheriff Court to breaching the Salmon and Freshwater Fisheries (Consolidation) (Scotland) Act 2003 at Elliot Sands, Arbroath, on June 7.
He was caught with 16 fish after being stopped by police following a tip-off from water bailiffs who monitored Yule's activities under the cover of darkness.
Yule has been volunteer coxswain at Arbroath Lifeboat Station for nearly 10 years and three of his recent rescues have merited letters of commendation.
He was involved in the heroic rescue of two jet skiers who were left minutes from death after breaking down in the Firth of Tay in 2012.
A spokesman for the RNLI said: "The offence for which Mr Yule was charged did not relate to his activities as a volunteer with the RNLI at Arbroath.
"The RNLI has been monitoring this case and considering any likely impact on his ability to perform his role as coxswain. Mr Yule is a highly respected coxswain within the charity.
"The RNLI considers that Mr Yule has received his sanction from the court and we do not intend taking additional action against him."
Procurator fiscal Tom Dysart of the Crown Office's wildlife and environment unit said Yule was spotted on the beach by water bailiffs employed by the Tay District Salmon Fisheries Board around 10pm.
Yule left the beach and the bailiffs went down to investigate and found a net some 3m wide and 50m long which stretched out into the sea.
The tide was coming in rapidly so they were unable to get to the nets quickly enough but they notified the police and waited for Yule to return.
Yule came back around 4.15am and they watched him remove fish from the net and put them in two plastic bags.
Police stopped Yule's vehicle and found the net and two bags containing a sea bass, two saithe, three flounders and 10 sea trout.
He told police he was only fishing for sea bass and would have thrown the trout back into the sea had they not been dead.
Mr Dysart said Yule was too far south of where the public has fishing rights. He said Yule was beyond the posts and should have known he couldn't fish there.
Yule's solicitor Sandra Sutherland said sea bass are migrating towards the coast and that's what Yule was targeting on that particular night.
She added that it had been extremely difficult to ascertain the extent of the salmon fishing rights and there was a popular misconception that there was a right to fish there.
Sheriff Gregor Murray conceded that it was an "exceptionally difficult case."
He said: "Nonetheless the position is reasonably clear to anyone that fishing south of these posts was an offence."
Yule was fined £300 and asked to pay £50 a week. Yule refused to comment when leaving the court.
The Tay District Salmon Fisheries Board is the statutory organisation for the Tay catchment responsible for the management of Atlantic salmon and sea trout.