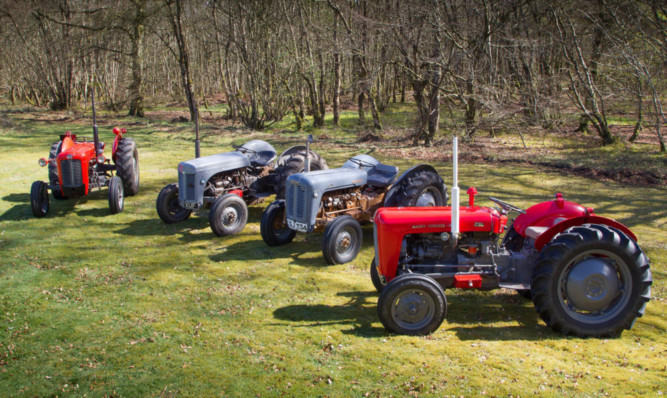 Vintage tractor enthusiasts are fettling up their 'wee grey Fergies' to take part in a charity run the length of the UK this weekend.
On Sunday mini convoys of the distinctive old machines will complete a 30-mile stretch in their local area to complete the journey from John o' Groats to Land's End and back as part of an innovative charity ride-out.
The unusual event has been organised by the Friends of Ferguson Heritage and Scottish organiser Hugh Black, part of the Angus and Kincardine Ferguson Group, said the enthusiasts are looking forward to being part of something different.
"The plan is to try to bring as many large and small tractors together as possible," he said.
"A group of tractors will cover each section, starting and finishing at one point, to complete the whole route unbroken from John o' Groats to Land's End and back in just one day.
"Everyone involved will receive a certificate to show that they participated in the Great British Tractor Run 2015," added Mr Black.
Each group is raising money for its own chosen charities.
The Angus and Kincardine contingent will be supporting Macmillan nurses at Stracathro Hospital, Scotland's Charity Air Ambulance based at Scone and Clapa (Cleft Lip and Palate Association).
Anyone interested in joining the run can contact Mr Black on 01561 377786.
The variety of machines will include examples of the Ferguson TE20, universally known as the 'wee grey Fergie'.
By far the most successful design of agricultural pioneer Harry Ferguson, the lightweight tractor was manufactured for a decade from 1946.
Its revolutionary linkage system transformed tractor work and helped the TE20 become not only a renowned workhorse but a favourite with enthusiasts to this day.