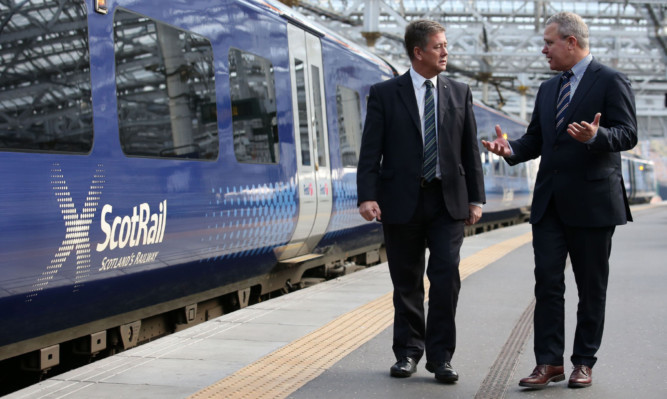 A Dundee-based MSP said she was hopeful the city will get a good deal from the newly-appointed operators of Scotland's trains.
Dutch passenger transport group Abellio will take over the ScotRail franchise from Aberdeen-based FirstGroup next April.
North East Scotland MSP Jenny Marra said she was encouraged the company had previously asked to meet her after hearing about her campaign to reduce rail fares in and out of Dundee.
She said: "I was impressed they had taken the trouble to meet me.
"They had done their research and had recognised we were running this campaign and they were the only franchisee who had got in touch about our campaign. That gives me encouragement.
"Now they have won the contract, I'll be hoping to see some action from them on fares in and out of Dundee for commuters, business in the city and for tourism looking forward to the V&A.
"I'm hopeful Dundee will get a good deal from this franchise but they must prioritise high-speed connections between Dundee, Aberdeen and Edinburgh."
Meanwhile, another Courier Country MSP welcomed Abellio's pledges to improve both Perth and Stirling railway stations and called on the firm to honour the promises they have made to improve passenger services across the region.
Murdo Fraser, Mid-Scotland and Fife MSP, said: "Hopefully, Abellio will bring a fresh approach to rail travel as services in Mid-Scotland and Fife can definitely be improved.
"Perth and Stirling railway stations are both fantastic examples of Victorian and Georgian architecture and have tremendous potential waiting to be unlocked.
"For too long Perth Station was neglected and it recently underwent a series of improvements. But much more can be done to improve the retail offering at the station."