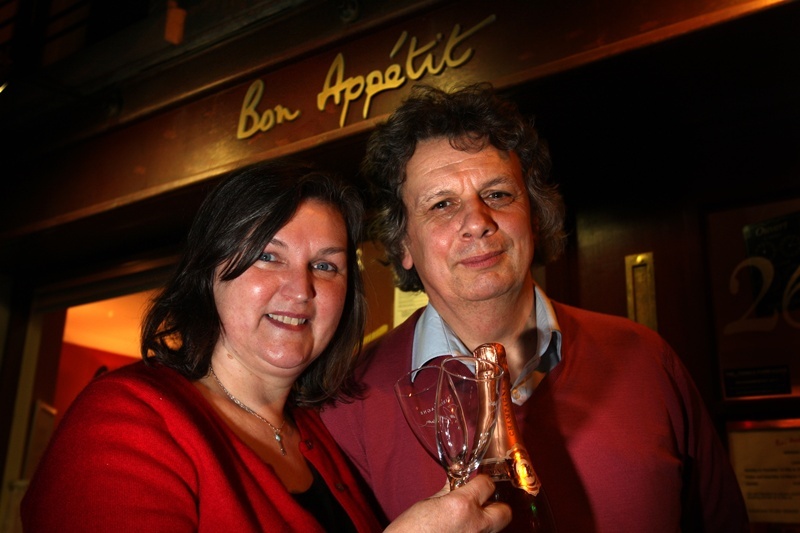 The Bon Appetit restaurant in Dundee began its seventh year this week with high hopes to be as successful as during the first six.
Proprietors John and Audrey Batchelor's eaterie in Exchange Street reached the final three in the family friendly category of the Scottish Restaurant Awards for 2011 eventually won by WEST in Glasgow and Bon Appetit was also nominated in the customer service, urban restaurant and dining experience sections.
They put their success down to what Audrey describes as "our passion for French food and wine," which they say has struck a chord with the dining public.
The couple opened the restaurant after spending 16 years living in France. Although they did not work in the trade, they pursued their love of French cuisine at their homes in Paris, Le Mans, Lille and Toulon.
Audrey added, "We are both interested in French cooking and we came back to Dundee with this idea of opening a restaurant serving good traditional French cuisine and wine, and we are delighted that the public seems to like what we do.
"We were very busy on Monday evening just offering what we do when we stopped and realised that it was our sixth anniversary. Tuesday is the start of our seventh year we couldn't believe it has been that long.
"We think we have found a niche in the market and we aim to continue what we are doing."
Bon Appetit employs a staff of six including three chefs John and Audrey no longer do the cooking and pride themselves in supporting local suppliers. All meat, poultry, fish, dairy products, fruit, vegetables and laundry needs are met by traders mainly in the Dundee area.
"We are a small business and we support small businesses," Audrey added. "We help each other."