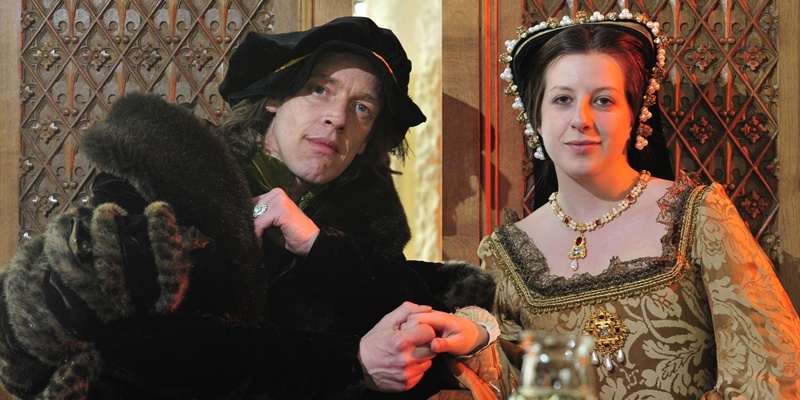 An Angus actress has scooped a leading role in the opening of Stirling Castle's renaissance royal palace following its £12 million refurbishment.
Angela Branney (22), from Carnoustie, will play Mary of Guise wife of James V and mother of Mary of Queen of Scots at the grand opening on June 4 and 5.
A Palace Fit For A Queen features a programme of family entertainment featuring everything from drama and comedy to music and dance, fashion, food and swordfights.
Attendees will be among the first to tour the palace's apartments, restored by Historic Scotland and presented as they would have looked in the 1540s.
They were home to the widowed Mary of Guise and her infant daughter, Mary Queen of Scots.
Angela graduated with a diploma in acting from Dundee College and has experience of portraying historic characters, having acted as Margaret Tudor and Queen Joan, wife of King James I, at Linlithgow Palace and as Mary Queen of Scots at Edinburgh Castle.
"I'm really looking forward to playing Mary of Guise and to entertaining visitors at the weekend of celebrations marking the opening of the stunning renaissance palace at Stirling Castle," she said. "My 'entrance' at the event is on horseback, leading the royal procession which arrives at the castle esplanade at 11.45am on the Saturday morning.
"In the party are Regent Arran, the little Mary Queen of Scots with her nursemaid, armed guards and an entourage of courtiers, ladies in waiting, musicians, jesters and jugglers. A cannon salute will greet our arrival at the castle drawbridge and after the keeper of the castle, Lord Erskine, welcomes us, we proceed inside to our royal residence."Find out more at www.stirlingcastle.gov.uk