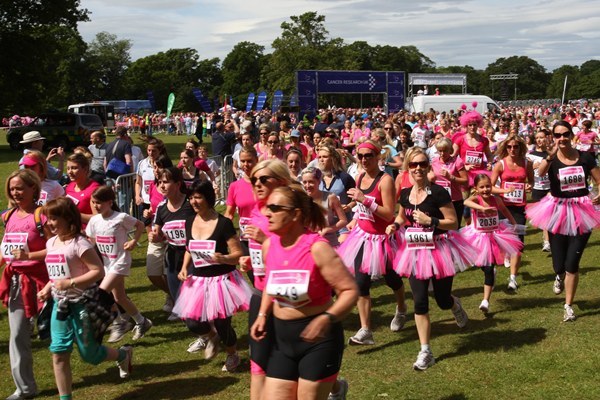 Women of all ages are being encouraged to take part in the Race for Life in Dundee next month.
Some 2600 people have so far signed up for the Cancer Research UK fund-raiser well under 2010's 4000-plus figure.
With time ticking away until June 19 in Camperdown Park, area event manager Carolyn Johnston is calling for participants in the 5k and 10k events.
She said, "We are fairly behind where we were last year. People are realising the race is nearly upon us with only four weeks to go and they need to sign up now.
"But the numbers are picking up and we're encouraged by the amount of people who have signed up in recent weeks and we have been leafleting around town."
The 2010 Dundee Race for Life raised £216,200 with thousands walking, jogging or running the courses in memory of loved ones or inspired by those battling cancer.
Carolyn said the dip in volunteers was not limited to Dundee.
"There has been a slight downturn across the country there's no real issue particularly associated with the city itself. I also think some people who take part every year also put off registering until the last minute."
Carolyn said ladies should not be put off by the distances involved.
She said, "Women walk five kilometres around the shops on a Saturday and I don't think they realise that. Most people can walk it without too much advance training.
"The 10k requires training, but there is still time to do that and we have plans online for all levels of ability."
Carolyn said those taking the plunge and signing up are in for a treat.
She said, "Don't hesitate, it's going to be great. When people do it once, they see all the experiences attached to it and want to do it again."
Women can enter the 5k or 10k event at www.raceforlife.co.uk or by calling 0871 641 1111.