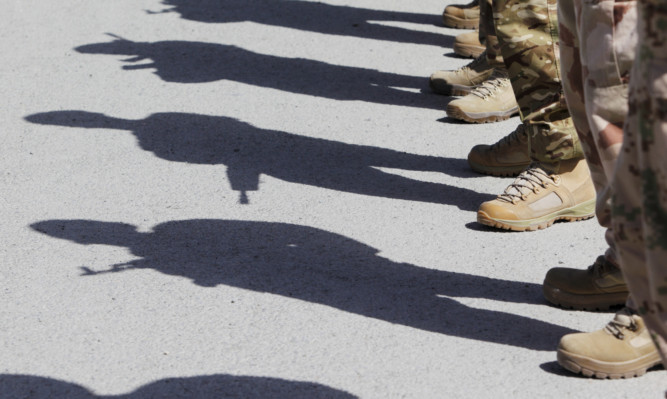 British troops who face having their savings raided because of the European bailout of Cyprus will be compensated, the Government has said.
Around 3,000 military personnel and 250 civil servants will be protected, should their savings be subject to the levy on bank accounts in Cyprus, the Treasury said.
As part of a £9 billion bailout, European officials said people with less than 100,000 euros (£87,000) in their accounts will have to pay a one-time tax of 6.75% and those with more will lose 9.9%.
A Treasury spokeswoman said: "How much it will cost will be something that will be worked out over the next few days. It's obviously dependent on the number of service personnel who have bank accounts and then, because it's very personal information, it will depend on how much money they have in their bank accounts.
"That's obviously something that takes time to work out. Those that will be compensated will be armed service personnel and anyone who is working out there on behalf of the Government."
The president of Cyprus has said he is trying to amend a bailout plan to tax bank deposits to reduce its effect on small savers.
President Nicos Anastasiades also urged politicians to approve the bailout plan today, saying it is essential to save the country from bankruptcy.
Chancellor George Osborne said: "For people serving in our military, for people serving our Government out in Cyprus… we are going to compensate anyone who is affected by this bank tax.
"People who are doing their duty for our country in Cyprus will be protected from this Cypriot bank tax."
Labour's Shadow Armed Forces Minister Kevan Jones called the Government's compensation announcement an "unplanned afterthought" and said "clear answers and details" are needed.