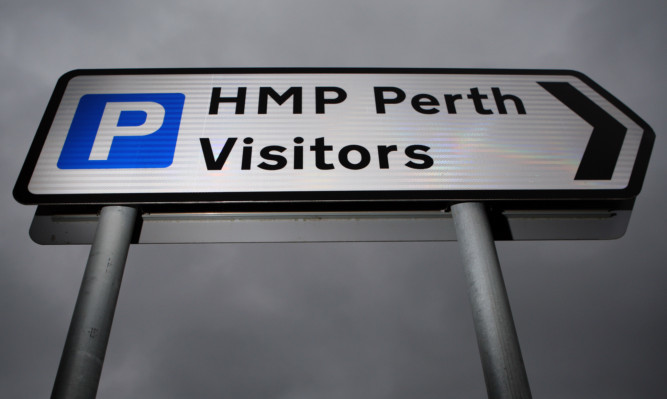 A controversial fund that helps people visit their loved ones in prison has come under attack.
The Assisted Prison Visits Unit administers the fund that covers transport costs for some relatives to visit prison inmates on behalf of the Scottish Prison Service.
But the TaxPayers' Alliance has hit out at the fund, claiming prisoners should not expect to have their visitors' transport funded by the taxpayer.
Robert Oxley, campaign manager of the TayPayers' Alliance, said: "Someone who is sent down has to accept that it will not only affect them but also their loved ones who wish to see them.
"Taxpayers already face a huge burden paying for someone to be incarcerated, they shouldn't also have to subsidise visits to inmates on top of the cost of their crimes.
"There will of course be certain occasions when it is appropriate for a trip to be paid for, but at a time when everyone else is cutting back this should not be the norm."
Under the scheme people who are receiving benefits or are on a low income may be eligible to claim help with travel expenses when visiting a prison.
Visitors can claim for one visit every 14 days, up to a maximum of 26 visits a year. Eligible visitors should be a close relative or the prisoner's sole visitor.
The Scottish Prison Service has defended the fund.
A spokesman said: "People have to meet qualifying criteria. They tend to be people on benefits who don't have much in the way of disposable income.
"There's a lot of research that says maintaining family links reduces the risk of reoffending."
Labour's justice spokesman Lewis Macdonald supported the SPS saying: "Research has shown time and again that prisoners need regular contact with their families to promote rehabilitation and to reduce the risk of reoffending.
"The money spent by the assisted prisons visits unit in meeting the expenses for prison visits is worth every penny, when you consider the cost to our communities of reoffending.
"Cutting this spending would not only have a damaging effect on prisoners. It would also punish the innocent families of offenders, denying children vital contact with their parent."
Scottish Conservative chief whip John Lamont also argued the benefits of the scheme but said it must be cost effective.
"It's important that prisoners are able to keep relationships going with their family while inside, as this improves their behaviour and leads to less chance of reoffending.
"It's right that those visitors who are struggling to afford transport are given assistance, but this must be cost-effective, and shouldn't be abused for other trips or lavish taxi journeys," he said.