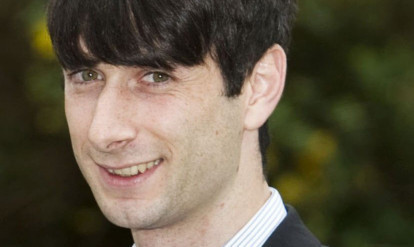 A Dundee software development company has won a major contract to create a medical testing app for one of the country's leading universities and praised the invaluable business links offered by the city's airport.
Imperial College London has one of the largest medical faculties in the UK, and has now hired Waracle to create a mobile app that will revolutionise its medical testing programme.
The app will match testing programmes with people based on their individual medical conditions, saving time and money and allowing those on the programmes to submit their responses electronically.
Waracle already has a strong track record developing apps websites for leading companies and organisations, including NHS Scotland, the SFA and Sony Music.
But the South Tay Street firm said the Riverside airport was crucial when it came to allowing Dundee companies to compete.
Business development director David Romilly said: "We're delighted to have been selected to work with Imperial College London, one of the world's most prestigious universities, on a ground-breaking project which sees Waracle's mobile and web technology deployed in the university's Bioresource programme.
"Having fended off competition from nine developers across the UK, including some of London's biggest app development agencies, ICL chose to work with Waracle based on our significant track record and technical expertise.
"Our approach differs to other developers in that we're focused on the science of app development, using cutting-edge technology to constantly refine and optimise software based on hard data and user behaviour an approach favoured by ICL."
Mr Romilly added: "The Bioresource programme is a pioneering new project being spearheaded by Imperial College London that provides an extensive sampling framework for medical testing.
"The programme invites participants to undergo a baseline medical test, and the participants are then matched with specific testing-programmes based upon their individual medical conditions.
"Administering a programme of this scale via traditional, paper-based processes can be costly and time-consuming, which is why ICL have chosen to deploy mobile and web technology developed by Waracle to increase speed, efficiency and data security.
"Imperial College London were extremely impressed with our track record in delivering mobile and web solutions to the NHS. Last year we developed a tablet survey application that saves the NHS time and money and is currently being used at NHS sites across Scotland.
"The tablet app replaced an existing paper-based process with mobile, web and back-end technology designed and developed by Waracle right here in Dundee."
Mr Romilly added that despite the falling passenger numbers at Dundee Airport, its direct services to London City have been invaluable for Waracle.
He said: "We often joke when pitching to clients down south that we can be in central London quicker than they can using the Dundee to London City flight.
"It's a real asset to our business and enables us, and other Dundee companies, to compete on a national level, bring in high-profile clients and expand our workforce in Dundee."